Enhancing The Guest Experience Goes Both Ways
Here's How You Get it Right
By Kylie Uvodich General Manager, Americas, SafetyCulture | January 2023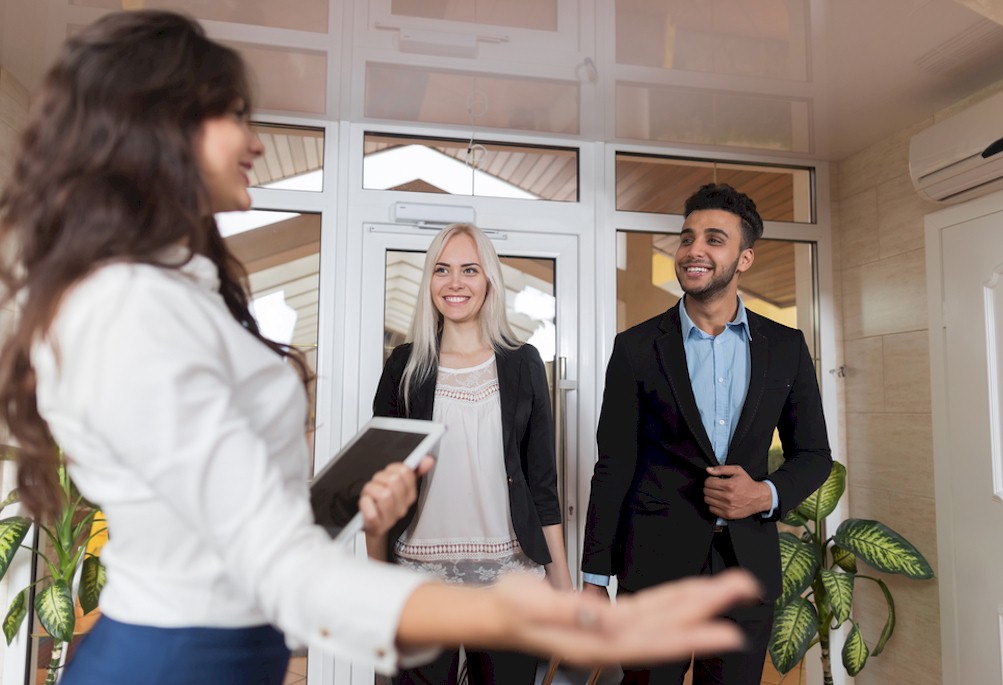 What people choose to spend on, how they travel, and where they stay has more thought behind it than ever before.
Consumers today have a wealth of choice at their fingertips and hoteliers would be hard pressed to find a more powerful lever than brand perception.
Your brand is a promise to your customers, and a promise kept is an unmatched guest experience. Beyond logos and labels, it's about tapping into each and every touchpoint that can shape how your guests interact with your establishment. This doesn't just mean front-of-house services - it carries across to back-of-house operations as well.
Enhancing the guest experience goes both ways. Let's take a look at the tips and technologies every hotel needs to ensure a 5-star experience across the board.
First Things First: Take Burnout off The Table
The service industry is known for its high staff turnover. We all know that the nature of the work can be exhausting. And unlike desk workers, working from home is not an option for most staff. Those in the hotel industry are faced with heavy workloads and demanding shifts – where both their personal and mental health is put on the line every day. As an industry, our collective level of burnout is at an all time high, while agility in our response to change is at an all time low.
In my experience, you can't do anything great unless you have a team that is confident, motivated and aligned. So naturally, the needs of staff members shouldn't be a passing thought but a crucial part of the business strategy. Empowering your employees with what they need to receive and adapt to change ensures they can confidently take on whatever comes their way. As we head into 2023, it's crucial we keep our frontline top of mind and equip them with the right tools and training.
As we adopt new technology, we also need to take the time to think about their purpose - how can they better serve us and create efficiencies throughout the work day. Too often, the wrong systems can be a hindrance and this was made clear in our recent research. One in 5 workers (21%) cited bureaucracy and context switching as barriers to making fast and effective decisions at work.
Tech out your teams with intuitive, mobile-first applications that are tailored to their reality of work. Doing so is no longer a competitive advantage; it is a cost of entry into the industry and crucial for staff retention. The key is to connect teams and communicate in the mediums they love to use every day: via engaging, visual, mobile-first content.
Activate Your Digital Brand Advocates
The difference between a good and great guest experience is found in the small details - dust collecting on shelves or marked linen could easily deter a returning guest. Leading hoteliers know that proactive, daily checks are best practice to drive high service standards. Hotels like Accor and the Waldorf Astoria require a robust inspections schedule to ensure a comprehensive system of quality and safety standards is maintained across hundreds of hotels. For them, technology has become key to refining the guest experience. Time-consuming paper reports and clunky systems are a thing of the past. Rather, digital checks act as a brand advocate for hotel managers, whether they're supervising on the floor or from afar.
How does this work? Digital operations platforms allow managers to roll out these standardized inspection and reporting procedures to teams on the go. If anything changes, you're able to update checklists in seconds, instantly deploy them to all staff and track workflows to completion. This way, teams know what to look for and managers have the ability to turn moments of missed opportunities into moments of delight, even from thousands of miles away.
Driving great experiences is hardly a "one and done" exercise, but the work that goes into maintaining top notch standards can be streamlined. The benefits are multi-fold - regular digital checks can double as an effective training tool before any upcoming external audits, with inspection data collected synced and shared directly with the head office.
People-Driven Technology
Scheduled daily inspections are one thing - but what about problems that are identified on-the-go? When you're managing a sprawling resort, the reality is that once you've returned from the far end of the property, you may have forgotten about the faulty door lock or spotted 10 other issues enroute. The solution? It starts with people-driven processes.
Look to digital tools that empower staff members to take ownership of issues on the go. Make use of QR codes technology to allow anyone - whether a facilities manager or resort director - to identify issues as they enter or exit a space as well as log maintenance requests. With clear visibility from start to completion, it's easy to ensure facilities are kept up to standard in a manner that is efficient and organized. Individual voices are amplified and power can be put back in the hands of each and every staff member.
Right now, there are a lot of challenges for the hospitality industry as a whole to overcome and taking your teams on that journey is key. The good news is that technology is here to make the ride easier. A problem shared is a problem on the way to being solved, and with good feedback loops in place, you've made a great start.
Hoteliers can also reap front-of-house benefits from this technology. Use strategically placed QR codes in hotel rooms or dining areas to launch guest surveys. This way, hotel managers can gather critical data around the customer experience and act on valuable guest feedback, straight from the source. After all, customer experience lies at the heart of any effective hospitality management strategy. Leadership should look to validate their in-person customer journey - identifying where there is excellence on display and where there is room for improvement.
Smart Maintenance 24/7 With IOT
Rapid access to critical data was incredibly important over the course of the pandemic, as all employees – from senior leadership to workers at the front desk – were required to stay vigilant and respond decisively. However, this was nothing new to the industry. In hotel management, business happens 24/7 and visibility is critical. Often, teams need all hands on deck to achieve the speediest outcomes. While more manpower may be the go-to solution for accelerating information into action, it can still fall apart if there is a breakdown in communication, therefore a seamless flow of information across teams is necessary to keep businesses operating with agility. Technology can do some of the heavy lifting here, building a 360 view of your operations without surging man hours.
The rise of smart building technology gives you an accessible entry point to get smarter with your data. From sensors and monitoring systems, all the way through to building information modelling: new solutions are entering the market almost every day. Sensors can be installed to detect leaking taps or faulty lights which can trigger actions to either repair or replace them. There's a huge opportunity for hotel managers to reduce manual checks across the property, freeing up staff time in the process. Not only that, you have the ability to make your operations more efficient, create predictive models and even identify potential problems before they escalate with the data you capture.
Closing The Confidence-Competence Loop With Training
A reputation performance score (RPS) is integral to the ongoing success of any hotelier - a badge of success highlighting their guests' experience. Improve this metric and you demonstrate your ongoing commitment to excellence. Doing so requires your entire team to be confident as well as competent in their skills. Training is key to this - it should be a continuous effort to maximise your team's ability.
Having said this, training frontline workers presents a unique challenge to hoteliers - a balancing act of on-the-go access and productivity. To cater learning to all staff members, hotel managers should ensure that every team member can access their training, even if they're not desk based. Mobile learning is a simple solution - one that would allow people to pick up their phones and complete lessons immediately, whenever and wherever is convenient, without a huge implementation rollout.
Consider the way new information is released as well. Introduce training methods that lean into ways people are consuming information. Rather than lengthy, complex courses, look to bite-sized concepts like micro-learning platforms. By breaking things down into easily digestible lessons that can be completed in as little as five minutes, micro-learning results in better engagement rates and information retention.
With confident teams comes consistent, quality service, and with quality service comes patron loyalty. And in a day and age when patrons have higher expectations than ever before, hoteliers should tap into tech to help drive better employee and guest experiences in the long run.
HotelExecutive retains the copyright to the articles published in the Hotel Business Review. Articles cannot be republished without prior written consent by HotelExecutive.