Market or Restaurant? Thinking Differently About Hotel F&B
By David Ashen Principal & Founder, dash design | October 31, 2021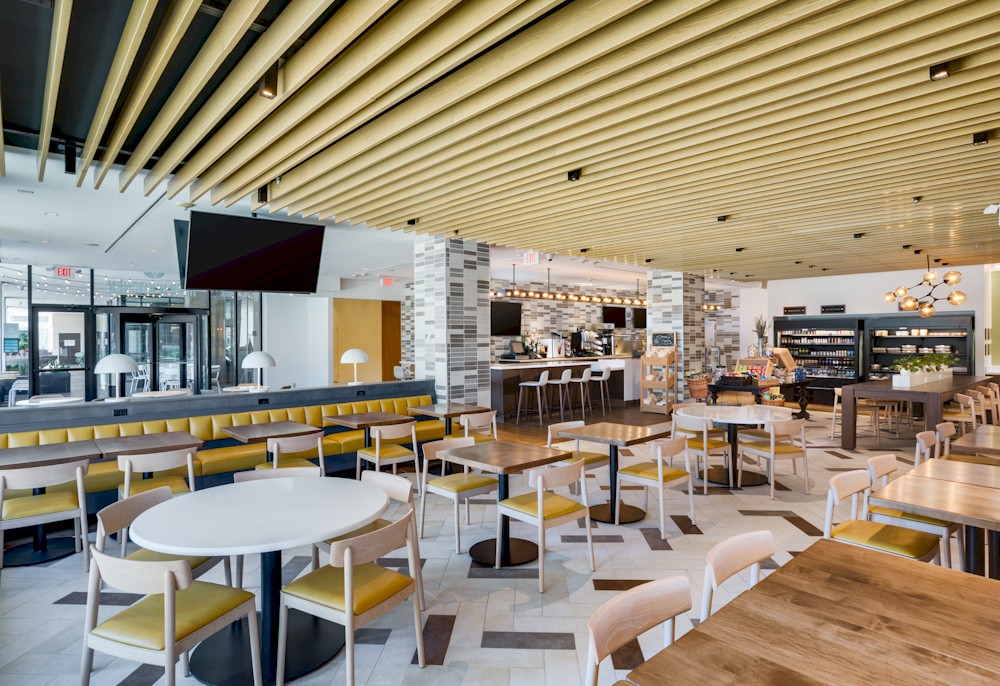 Prior to March of 2020, I would have been very positive about the outlook for a trend that started emerging a few years back – the conversion of restaurants in full-service hotels into marketplaces. Now, I'd say I'm even more so.
A small pantry or grab-and-go area has long been the norm in the limited-service model. This paradigm based its lower rates and high profitability on a stealth staffing model, which didn't support a full-service restaurant. Therefore, in the past 20 years, we have seen the development of small grab-and-go areas.
Typically adjacent to the front desk, they offer a limited array of snacks and quick, frozen meals, but not usually a particularly healthy or curated selection. For the guest checking in, perhaps late in the day, to grab a frozen pizza or microwaveable mac 'n cheese, a pint of ice cream and a beer.
Jump forward to a few years back when Hilton launched its Herb N' Kitchen in its enormous property, New York Hilton Midtown, in New York City. Many wondered, why? Well, for start, there are costs. New York City hotels struggled to support the labor model in a union situation. Plus, the urban guest typically sought out a higher quality restaurant and, when in New York City, was looking for that "New York experience."
So, the restaurants became breakfast joints… very expensive breakfast joints. Herb N' Kitchen took the limited-service model but blew it out to a whole new level, offering options that celebrate the season they are in, make the most of fresh ingredients and deliver innovative dishes that wow guests.
It was just the beginning. In fact, Hilton and its sub-brand DoubleTree, which boasts another grab-and-go food concept, Made Market, are thriving in the current "since Covid" world. These concepts do well since they allow people the option to get prepared foods or snacks and then head outdoors, back to their rooms or wherever they feel most comfortable. In a fortunately timed conversion, another Hilton property which we were designing in Hartford, Connecticut, went from a full-service format to grab-and-go in 2019 as well (talk about timing!), allowing guests in this current environment to feel safe without having to sit at a table and being served.