Hotel Revenue Management Revisited
By Cassie Bond Vice President of Revenue Strategy, Chesapeake Hospitality | October 10, 2021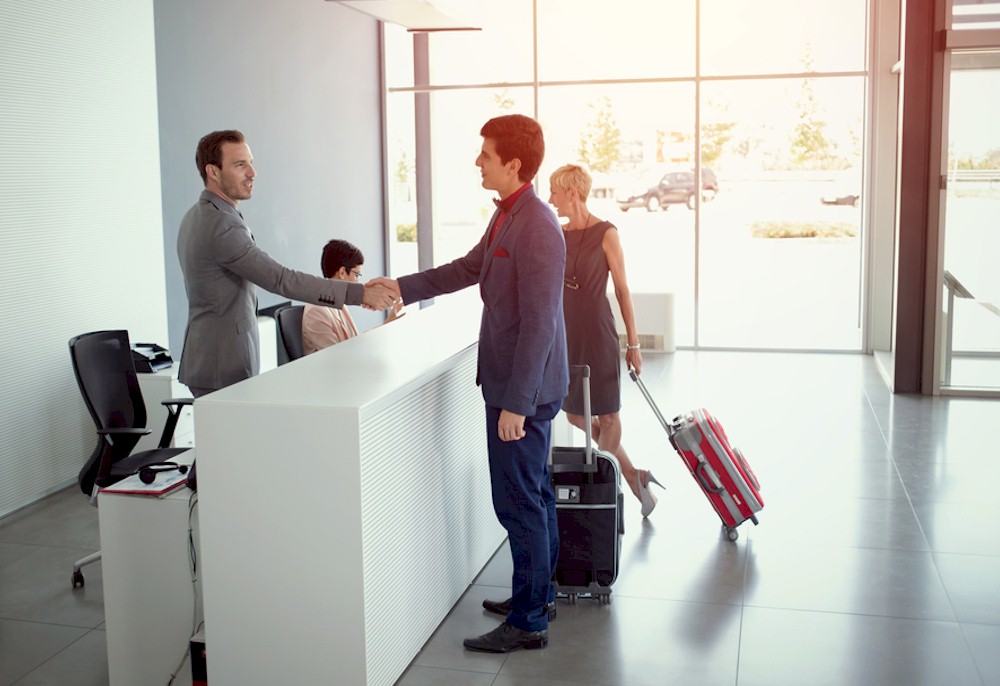 In the wake of the COVID pandemic, the phrase "everything has changed" has become a kind of rhetorical shorthand to convey just how profound the shifts have been for so many hospitality brands and hotel professionals.
While to some extent that might be hyperbole, it certainly rings true for revenue managers, who have had to change-and in some cases radically transform-the way they operate. And the shift isn't just one of practicalities and operational details, but in how they think about the very nature of their work.
Traditional RevPAR models have been called into question, long-held assumptions have been scrutinized, and revenue management strategies have changed in profound and possibly lasting ways. Understanding these big changes begins with appreciating what the evolving landscape of revenue management looks like today, what new best practices are emerging, and what the future might hold for this critical component of the hotel business.
Throwing Out the Playbook
One of the defining characteristics of the current hotel market is the higher than usual degree of variability between the circumstances of one property relative to another in the same market or comp set. Some hotel properties have been hit incredibly hard, while others have managed to persevere with a comparatively strong degree of resilience.
The disparity between two recent revenue management success stories reveals just how dramatic those differences can be-and how different the path back to profitability may turn out to be, as well. Consider the recent journey of two extended stay Wyndham properties. One hotel had been closed for most of the last year, and was, in many respects, starting over. It required a complete revenue management overhaul, as most of their rate plans had expired and the systems needed to be cleaned up and optimized across the board. 
The hotel needed full social media services as part of a larger effort to "reintroduce" it to the market. Another similar property only needed more modest tweaks to its overall pricing strategy to keep up with new demand and refine its ability to capture the target extended-stay guest market.  Both hotels saw significant revenue success and have even exceeded 2019 numbers while indexing higher within their competitive markets.
Start Fresh
The inherent variability, instability, and unpredictability of the current environment means that revenue management professionals need to view every property with a clean slate. That means you need to build everything from the ground up: check every channel, evaluate every rate plan, and make sure every room type is connected correctly. Communication must be strong across the hotel: not just within revenue management, but everyone in operations, sales, marketing, and digital marketing needs to understand and be aligned with the strategic direction.
There is a much larger focus on "commercial strategy" which is taking revenue management to the next level and making sure that the key areas of revenue management, sales, marketing, eCommerce and even operations are all involved in setting and understanding strategy across revenue streams to ensure we are all on the same page and bringing in the right business into our hotels.
Looking at the hotel with fresh eyes also means old assumptions may be out the window. Even something as fundamental as seasons can look quite different today than it did 18 months ago. Seasonality is far less important right now than short-term trends. Developments in the last week or month might be far more impactful and relevant to your strategic revenue management decision-making than seasonal events or travel patterns.
With new business segments and booking trends in each market, deep dives, new research, and a new revenue management approach may be needed. Starting fresh means recognizing that target guests, business segments and key competitors may have changed. In what is proving to be extremely poor timing, many properties are trying to wrap their arms around that new approach at a time when brands are working to structure their management teams most efficiently. In an ironic twist of fate, some revenue management professionals have had to take on some of the traditional responsibilities of GMs and Directors of Sales-who have themselves had to assume a much greater variety of tasks and diverse day-to-day priorities.
Know Your Guests
One undeniably important revenue management factor to consider in the current market is the elevated importance of the leisure segment. Motivated after extended quarantines and (in many cases) flush with additional disposable income, leisure guests are traveling in numbers. Which is a good thing because corporate business has been stagnant.
While most properties are holding rate fairly well for these leisure travelers, there are some issues that come with pivoting from corporate to leisure. Corporate travelers tend to be very brand- and property-loyal, while the leisure traveler tends to be newer to loyalty programs and not nearly as brand-loyal. With that in mind, it is incumbent upon revenue management professionals to mind the digital storefront and to make sure the website is transparent, accurate, and compelling, complete with information about on-site amenities and area attractions.
They also must do an effective job of educating guests when they arrive about the benefits of being a member of the loyalty program. Getting the most out of the leisure segment right now is less about rates and more about education and connection.
While one-to-two-night bookings are still the bread and butter for many hotels, we are also seeing renewed emphasis on longer stays. Savvy revenue management professionals are responding to the uptick in extended stay booking by catering to these travelers with more stay-and-save programs, and other promotions and pricing designed to make longer stays more appealing. At a time when labor challenges make housekeeping and efficient room turnover a constant struggle for many properties, longer stays are beneficial in more ways than one.
Run the Numbers
With so much changing in such a short period of time, it can be difficult to determine which metrics and measurables to prioritize, and correspondingly tricky to set expectations and communicate with owners. Annual budgeting, for example, is becoming less and less valuable. When so much is changing, and even monthly forecasts are tough to make with any degree of accuracy, establishing yearly set budgets is almost obsolete. A projected baseline is still important, but successful operators are now embracing a rolling forecast (updated daily) that becomes your new baseline. As a general standard, using 2019 numbers as a baseline makes sense.
However, that is not a true comparison in some markets. Some properties are already exceeding 2019 revenues, while others may still be far off due to the comparative lack of larger groups and corporate travel. In that context, rolling forecasts and week-to-week and/or month-over-month trends have become more relevant and practical over historical data. Booking trends including lead time, length of stay, specific rate plan demand, and business segments keep changing depending on the market.
For example, shorter lead times require pricing strategies and rate plan booking windows that can match the demand window. Staying on top of these trends is critical to remaining competitive in the current market.
Similarly, data from industry sources such as the STAR report, while still extremely valuable, needs to be utilized with current market context in mind. Given the changes that have taken place and the property-to-property variation that exists, even within the same market, revenue management professionals first need to revisit their comp set and determine if it still makes sense. Second, there needs to be a mindset shift from looking at market share (which is based on volatile and questionably valuable 2020 numbers) to specific metrics relative to your comp set.
Revisit Revenue Opportunities
As a revenue management professional working in today's market, you can't take anything for granted. All your old strategies, processes, and procedures need to be reexamined and reanalyzed for value and effectiveness. Some (perhaps many) need to be adjusted or even discarded. 
Revenue meetings are likely to look very different now, with the focus broadening to examine all revenue streams, not just rooms. Room revenue, pricing and strategy does continue to be the main focus, as it is still the main source of revenue. But many properties have started bringing back Food and Beverage services over the past few months, sometimes based on specific guest feedback or market dynamics. Subsequently, you can create and promote packages to drive guests to different F&B outlets. Simply adding back breakfast offerings for guests can lead to a noticeable uptick in business, as breakfast packages are very popular for leisure guests/families.
Other revenue streams that have been successful for different properties include becoming pet friendly and charging fees for pets (again, something that tends to be a popular policy with leisure guests). Parking fees have also become a solid revenue stream. Many hotels that didn't formerly charge for parking now do-and, in some cases, these fees have increased based on specific demand and market dynamics. Other properties have done well leveraging early departure and late checkout fees by promoting them in pre-arrival emails to guests and on social media, and by offering new arrival and departure options to guests as an add-on at check-in.
Specific revenue strategy best practices that revenue management professionals are implementing include:
Using social media platforms to promote all revenue streams they are targeting and/or any new rate plans created to generate business for the hotel.
Pushing loyalty points (or equivalent) promotions and packages to piggyback on what brands and credit card companies are doing to attract those guests.
Offering targeted extended stay promotions on all channels that focus on 7-, 14-, and 28-day stays to provide a consistent base business for the hotel (which would shrink their hotel size and allow them to push transient rates for the remaining inventory).
Making suite room types come up first in sales strategies (so they are more visible to guests) and increasing the price differential for those room types as they are in higher demand and yield a higher price point.
Revenue teams collaborating as a group during calls to make sure that every possible revenue stream available to the hotel is being optimized.
Target Sustainable Success
The best owners and operators-and their revenue management teams-have embraced the tools and trends described herein to be first out of the recovery. But now it's about planning to translate that momentum into sustainable success. That might mean continuing to consolidate and even eliminate different processes and systems, taking a hard look at ROI and determining what you do and don't need to maintain success in a post-COVID market.
It will mean staying flexible by not being beholden to traditional ways of thinking or established processes. And it will most definitely mean working smarter, responding to new trends and industry shifts with specific strategies designed to maximize revenue opportunities in an evolving hospitality landscape.
The best revenue management professionals have been successful in helping to hold ADR through the past year and a half-and have even begun pushing this to new levels in 2021. Many hotels are seeing ADR increases over 2019 and are showing big ADR gains in their markets.
Going forward, smart revenue management professionals will continue to capitalize on available demand, recognizing that price isn't deterring guests when traveling. Guests are far more interested in the value of the offer and what their experience will look like for the hotel stay.
In an industry where so much has changed in such a short time, that foundational reality remains a reassuring constant-and a source of continued opportunities for revenue management professionals not just today, but for a very long time to come.
HotelExecutive retains the copyright to the articles published in the Hotel Business Review. Articles cannot be republished without prior written consent by HotelExecutive.