Integrating Healthful Foods Into Hotels, Resorts and Resort Spas
By Mary Tabacchi Professor Emerita, Cornell University School of Hotel Administration | August 2022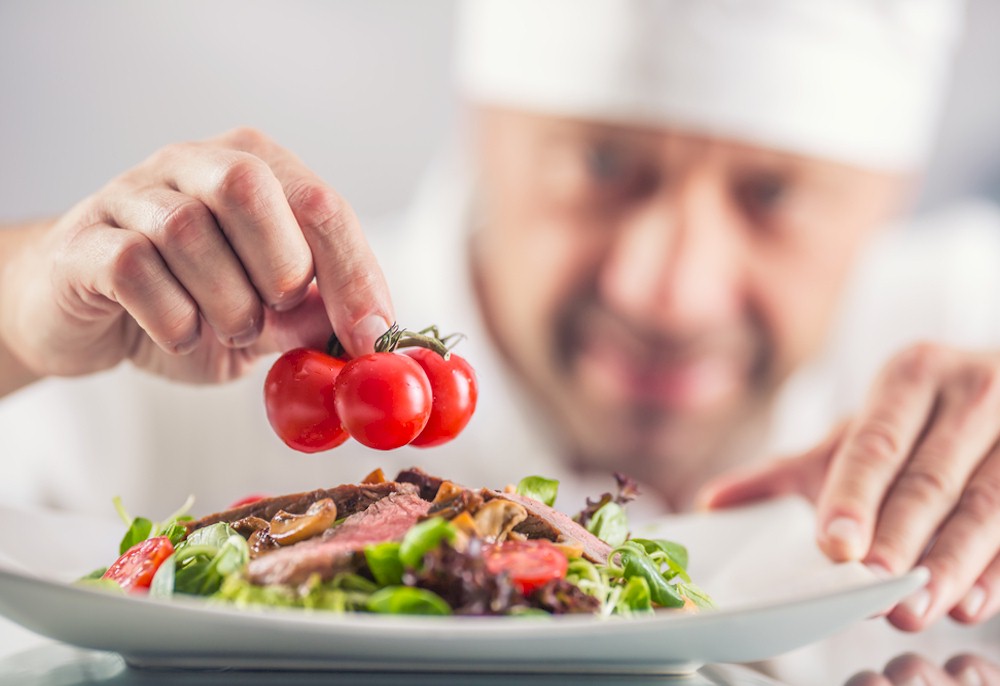 F&B Managers, Chefs, Sous Chefs and the Waitstaff must all focus upon quality and taste.  Its not difficult to do.  This idea only requires coordination among those who prepare meals and serve the guest.
In larger cities in the US, Europe and Asia, food is carefully prepared for taste, color, and health.  Meals are a time of joy and celebrations.  In many countries meals in independent restaurants and inns in rural settings are healthful.  This is not necessarily by design for nutrition but for taste.  But only rarely are items floating in butter or even oil.  Meals are paired with wines or beers for the season – a time to relax.  
In the U.S. sometimes lunches or dinners compare more with fast food drive-throughs than with other countries.   If one is a dietitian or nutritionist, its easy to suggest that the fast-food industry and American's incredible response to overly oiled or processed cheese foods – is high in calories, saturated fats and lack veggies or fibers.  We have trained our pallets to crave fats, salt, and processed cheese sauces. (Dietary Guidelines for Americans, 2020-2025).
As a consumer, I understand completely.  It's ok to crave fries and hamburgers sometimes. Frankly, I like these items occasionally.  And if one looks at the working person or family – its economical and time saving, for a while.  But this does take a toll on our waistlines as well as an increased risk of heart disease, stroke, or cancer.  There are also vegetarian burgers or similar products for U. S. consumers.  For instance, the Impossible Burger is very tasty.  Personally, I prefer them over regular hamburgers designed for vegetarians.
The hemoglobin in vegetable burgers is leghemoglobin and it is derived from plants in a symbiotic relationship with nitrogen-fixing bacteria.  These plants add nitrogen to the soil.  Examples are alfalfa, red and white clover, fava beans, peanuts, purple – hulled beans, lupins, lentils, cowpeas, and soybeans, among others.  So, this makes rich, fertile soil and "green" growing practices. I am not sure why some individuals think soy is not healthful. Soybeans are high in polyphenols which are great antioxidants and there is strong research regarding polyphenols in Medscape (a publication for MD's and scientists.  One can find extensive research in this area. (The Journal of Food Biochemistry, June 13, 2022).  As early as 1885 Japanese scientists studied soy-foods and human health.
How do we in the hospitality sector offer healthier foods?  Is simplicity the answer?  Hmmm.  Perhaps!