Redesigned Lobbies Say Welcome Home
Guests Who Combine Business Travel With Leisure Expect A Versatile Space to Work and Unwind
By Daphene Stout Vice President of Sales and Marketing, The Bricton Group | November 2022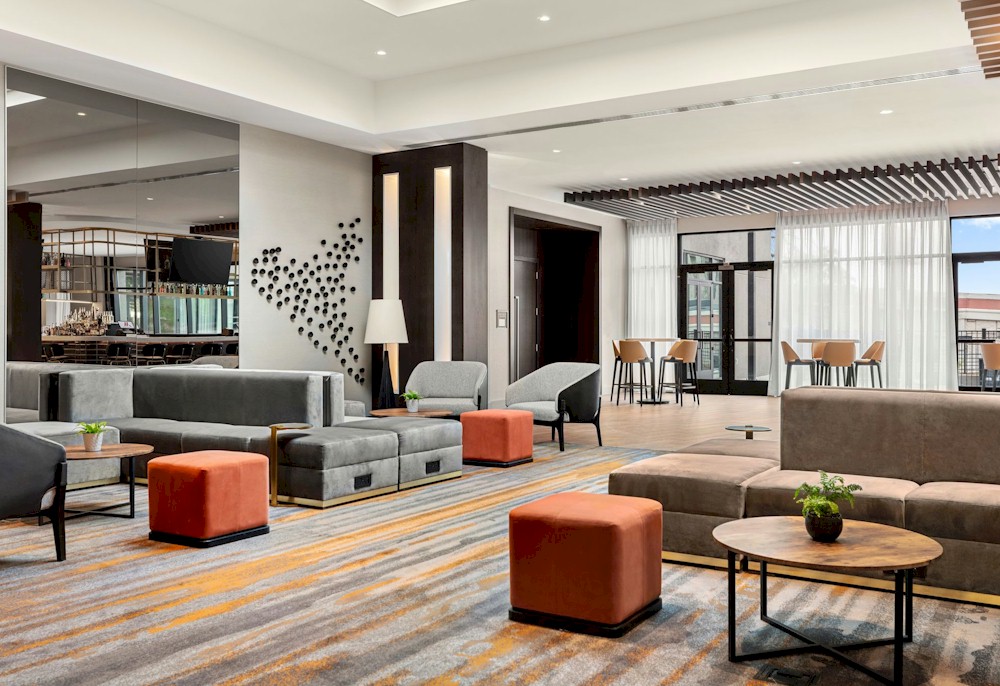 Reimagined hotel spaces are escorting guests into the world of tomorrow as they emerge with caution from the confines of the COVID-19 pandemic.
Through thoughtful design that extends from public areas and meeting spaces to guest rooms, the hospitality industry is creating environments that convey safety and well-being while emphasizing comfort, respite, and a distinctive sense of place.
Industrywide, designers recognize the need for spaces that bend to accommodate clients who have adapted to new models that allow work to happen from anywhere at any time and to travelers who merge business and leisure trips – the fast-growing category of bleisure travel.
According to a recent study reported by the American Hotel & Lodging Association, 89 percent of global business travelers surveyed wanted to piggyback personal time onto business trips. This gives rise to interiors and exteriors as flexible as the people who work and socialize within them. The spaces emphasize comforts of home and conveniences of offices with a distinctive sense of setting.
"The trend is to have open areas that are thoughtfully planned and carry through spaces with different materials," said Ed Doherty, Chief Executive Officer of The Bricton Group. "During the pandemic, we saw the blurring of lines between living spaces and workplaces. Now people expect the same versatility from their spaces when they travel, and we are responding to meet that need."