Beyond the Desk: Innovations in Hotel Design for Hybrid Work and Leisure
By Kathleen Dauber Partner, HBA Los Angeles | October 2023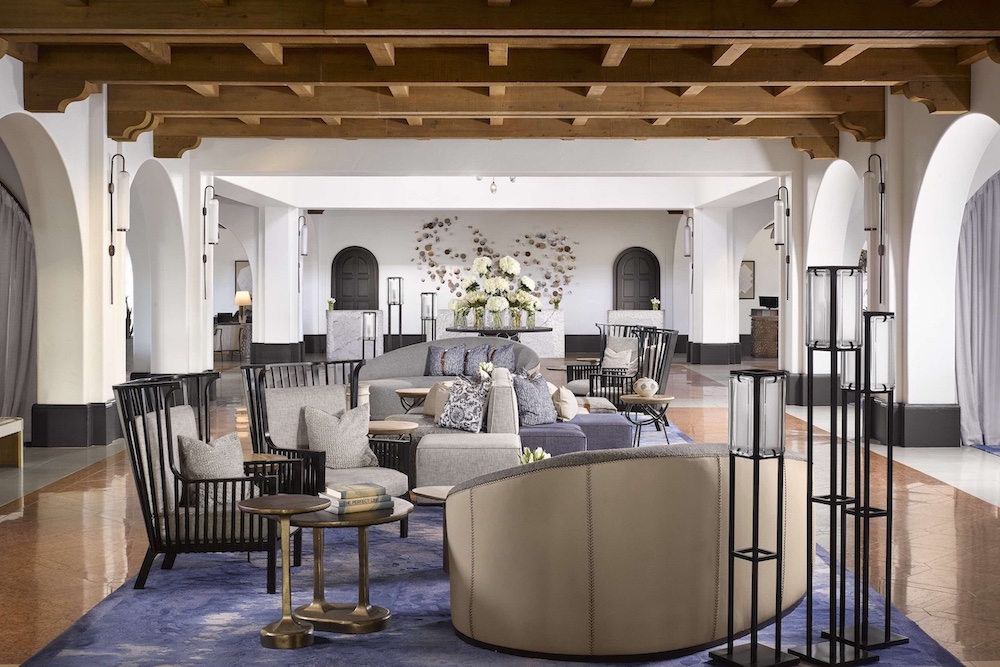 The Ritz-Carlton Bacara, Santa Barbara lobby lounge. Photo credit: Will Pryce
The pandemic transformed the travel industry, first shutting it down and then triggering accelerated change as the world opened back up and welcomed travelers again.
While some modifications to hotel design were temporary, like the installation of Plexiglass for health and safety measures, other shifts have made a lasting impact and are here to stay. The rise of 'work from anywhere' meant travelers could pack their suitcases and laptops and escape to far-flung destinations or sunny, warmer climates while remaining connected to the office and attending to business matters.
In a way similar to how work and leisure have become further blended into a singular lifestyle, we are seeing design elements that cater to hybrid workers take on more leisurely characteristics throughout the hotel to meet the evolving needs of travelers and the growing number of digital nomads.
Key requirements for this are:
Comfort and convenience to establish a high-quality working environment outside of the typical office setting. Connectivity in the sense of technology and community. Peace and privacy for fostering focus and productivity when it's time to get down to business or shifting into relaxation mode when the hour calls to decompress, unwind and turn down. Experiencing cultural flavor and seeing the world while earning a living and maintaining quality of life is important to travelers, too, when choosing a hotel for the blend of business and leisure.
As hospitality designers, our work revolves around the guest experience and finding ways to enhance it. By studying how guests organically discover and engage with each space of a hotel, we then intentionally design solutions that anticipate guests' needs around the corner and at every turn. Hotel spaces and furniture that serve singular purposes are things of the past.