Redefining the Business Travel Experience: the stayAPT Suites Style
By Jennifer Kearney Chief Marketing Officer, stayAPT Suites | November 2023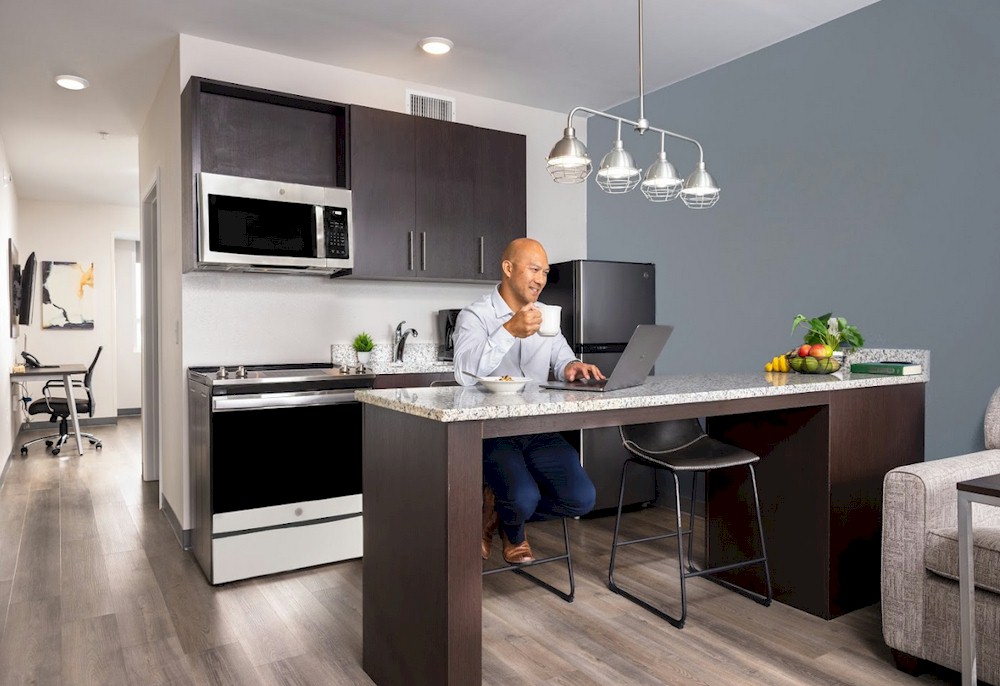 The hospitality industry has always been dynamic, adapting to the ever-changing needs and preferences of travelers.
The extended-stay hotel model has undergone a significant transformation in recent years.
Traditionally, extended-stay accommodations were characterized by a lackluster design and limited amenities. However, with the changing demands of today's travelers, this model has evolved dramatically, and stayAPT Suites stands at the forefront of this transformation.
As industry professionals, we need to explore the evolution of the extended-stay hotel model and how stayAPT Suites' design has revolutionized the growing extended-stay sector of the travel and hospitality industry. With our innovative approach to guest comfort and apartment-style design, stayAPT Suites provides an exceptional experience for nightly, weekly, or monthly travelers.
The Traditional Extended-Stay Model
Historically, extended-stay accommodations primarily catered to project-based, wage-earning travelers and those needing transitional housing. These hotels typically offered little more than basic amenities such as a kitchenette, a desk, and a bed. The focus was on affordability and practicality rather than guest experience and comfort.