Delivering a 'Luxury Touch' in the Hospitality Industry
By Henri Birmele Managing Director, Hotel Shangrila Santa Monica | March 23, 2014
Truly luxury hotels have the ability to engage their guests in a distinctive, exclusive and meaningful way not found elsewhere. They create a certain mystique that becomes almost addictive, bringing guests back time and time again. Hotel Shangri-la at the Ocean in Santa Monica, California is not only the authentic Streamline Moderne design from the latter part of the Art Deco period that stands out, it is also the nexus of culture and sensuality at the edge of the Pacific that resonates with guests. The hotel is an architectural gem and a landmark; and the epitome of luxury.
We live and breathe a distinct luxury style that is embedded in our hotel's culture. In order to offer the 'best of the best' to our young-minded sophisticated guests of any age, we empower our staff to consistently deliver on luxury service expectations in bold and unique ways that ultimately differentiate our brand from other hotel experiences. With 70 luxury rooms and suites offering world-class panoramic ocean views, guests can indulge in a long-term leisure or business stay, or enjoy a romantic escape while watching the sunset or moonrise over the Pacific.
Today, the concept of luxury is not just about extravagant hotel features, which are plentiful here. Highlights of our distinctive luxury touches include 24-hour concierge service by an international staff, lush courtyard with elevated pool and cabanas, first-class epicurean restaurant, Suite 700 – our posh 360 degree view rooftop bar and lounge, suites with ocean views, lightning speed wireless Internet access, around-the-clock in-room dining, indulgent bath products by Gilchrist & Soames, and the plushest robes by Frette. Everything is carefully curated to provide a comfortable and exuberant, yet deeply inspiring and exhilarating, getaway. People do not forget how you make them feel.
Luxury is about the convergence of a wide array of luxury offerings, a connection with engaging service staff and opportunities for unique cultural experiences that form a truly memorable and indulgent experience for a lush life. Rather than aspiring to luxury, today's guests want to be inspired by luxury touches throughout their stay.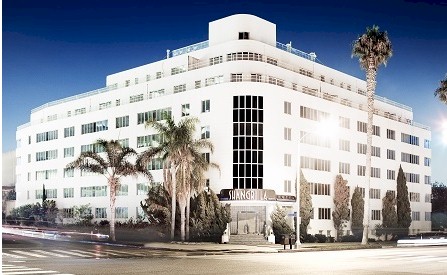 There is no standard definition of luxury because luxury is a matter of personal interpretation. It represents different things to different people and is formed by an individual understanding of what is and is not considered luxurious. Most people agree that luxury is an indulgence, beyond the ordinary and exceeds expectations in a surprising manner. Luxury tends to evoke feelings of being special; it raises expectations and allows people to live without pre- defined limits. From a sense of style and comfort, a legendary location, pampered attention, extravagance or ultra-simplicity, luxury is many things to many people. But one thing is clear – luxury delivers unexpected pleasures that exceed expectations in original ways.