Five Best Practice Tips in the Design of a Connected Room
By Ahmad Ouri Chief Executive Officer, SONIFI | January 2018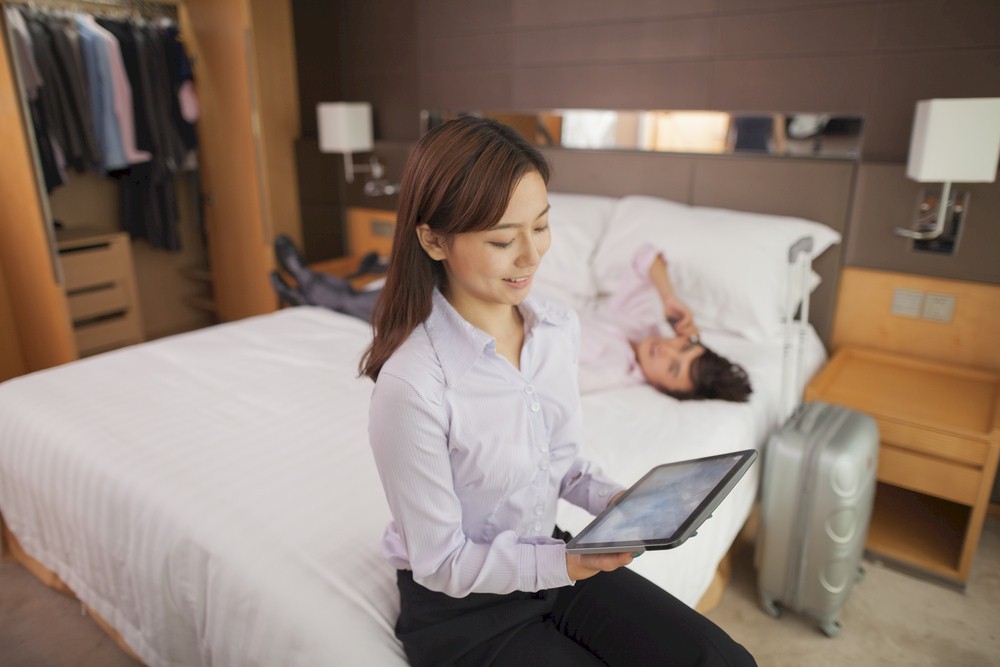 The Connected Room illustrates well for the hotel industry the great risk and reward of any new technology adoption-when it works, guests are delighted but when it does not work, they are filled with frustration and disappointment.
As a frequent traveler, I experienced both extremes recently with mobile check in and smart door locks. In one setting, everything was flawless. By checking in via the hotel's app, I could step off the airport shuttle and go directly to my room. I bypassed the front desk line where all the other shuttle riders stood waiting for their keys. One tap of my phone, and I was in my room. No waiting. No fumbling to hold one more item in my hand. No divination required of the mag strip gods as to whether the keycard preference today was up or down. I used my extra minutes to call my family before heading to a meeting. A positive and delightful experience.
This perfect experience set a high bar of expectation. I anticipated my next opportunity to use an app check-in and smart door lock to go equally well. But this time, after dragging my luggage down the corridor to my room, the door did not magically unlock. Instead, the lock's red light blinked. It blinked and blinked until I had no choice but to take my luggage back down to the front desk and get in line. When my turn finally came to speak to the hotel representative, I learned the technology was so new that there were not appropriate troubleshooting procedures in place. Calls to engineering and attempts at quick fixes all failed. Finally, the best solution was to abandon the technology and issue me a plastic key card. Frustrated and disappointed aptly describe my feelings as I made another luggage-laden trip to my room at the end of the corridor.
This is the competitive conundrum of the industry-how to implement new, exciting technology to meet or even exceed guest expectations without allowing the pendulum to swing back into frustration.
Whatever the next new piece of technology, it will have its own unique set of risks. However, following key best practices can help reduce the risks of new technology deployment.
1. Think About the Entire Customer Journey