Millennials: Changing Preferences & Priorities of Hotel F&B
By Lori Crowley Corporate Director of Food & Beverage, Prism Hotels & Resorts | August 26, 2018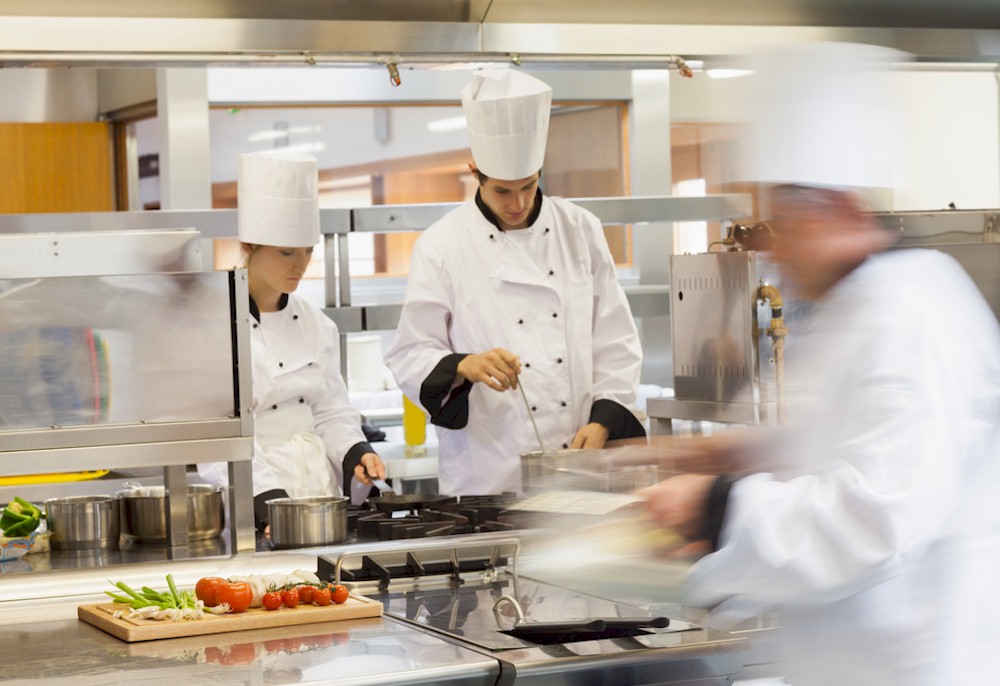 Coming up as a Boomer, we simply did not have many choices when it came to what (and even where) we ate. For most of us, dinner was on the table every night, and there was a structure and familiarity to the ritual-not to mention the menu-that was very different than today. Boomers grew up in a time when life for most families was more structured and regimented, (usually) with more limited funds to devote to food shopping, and a budget that made eating out a relative rarity. And yes, of course, that's a generalization, if not a stereotype, but it's an anecdotal observation that's been backed by some convincing sociological research.
Given that context, unsurprisingly, the hotel dining experience was not much more diverse or invigorating. F&B offerings were fairly basic and (by today's standards, at least) unimaginative. The staples-steak, chicken, pork, fish-were covered, and recipes rarely strayed from familiar and time-worn recipes and traditional preparations. Even when palettes and menus began to slowly expand to encompass new and different flavors and foodstuffs, most hotels were reluctant to extend themselves too far away from the same set of tried and true options.
Gradually-oh so gradually-hotels began to introduce new options and new cuisines, with Mediterranean-inspired dishes gradually joining Mexican and Italian on the approved list. To their credit, Boomers did begin to pull food out of the doldrums and take us from boring and uninspired to somewhat more diverse and appealing. About ten years ago, however, the impact of the influential and much-discussed Millennials generation began to be felt. While no one demographic group deserves all the credit, it's clear that Millennial influence has played a significant role in transforming the American culinary landscape over the last decade. Millennials have taken the baton and run with it, pushing hotel dining forward out of its comfort zone, and forcing chefs, F&B professionals and hotel guests alike to embrace food options that are not only more creative, but also healthier, more organic, and often supplied through local, sustainable, and socially responsible methods.
For hotel owners and operators-not to mention the F&B professionals responsible for making decisions about everything from menus to on-trend equipment-these are exciting times. But they are also challenging times. As an industry, we need to make sure that we provide something for everyone, and building menus that achieve that goal has only become more complicated in recent years. We need to feed the Boomers, who these days have a great deal of disposable income and buying power; we need to stay on-trend for those all-important Millennials, who are rapidly ascending to the top of the demographic pecking order as literal and figurative taste-makers with disposable income to spare; and we even have to be cognizant of new trends and future possibilities, with Generation Z coming right behind their Millennial forebears.
In what ways has F&B changed-and how will it continue to change in the years ahead? What are we as industry professionals going to do to continue to make our food and beverage options more interesting, exciting and delicious, and how will we need to evolve to pique the interests and satisfy the tastes and preferences of guests of all ages and culinary preferences?
Looking Forward
Please Login to read the full story, or you can Get Free 30-Days Hotel Business Review
The Hotel Business Review articles are free to read on a weekly basis, but you must purchase a subscription to access
our library archives. We have more than 5000 best practice articles on hotel management and operations, so our
knowledge bank is an excellent investment! Subscribe today and access the articles in our archives.