Delivering High-End Luxury and Authenticity Through Experiential Design
By Lisa Simeone Owner, Simeone Deary Design Group | November 18, 2018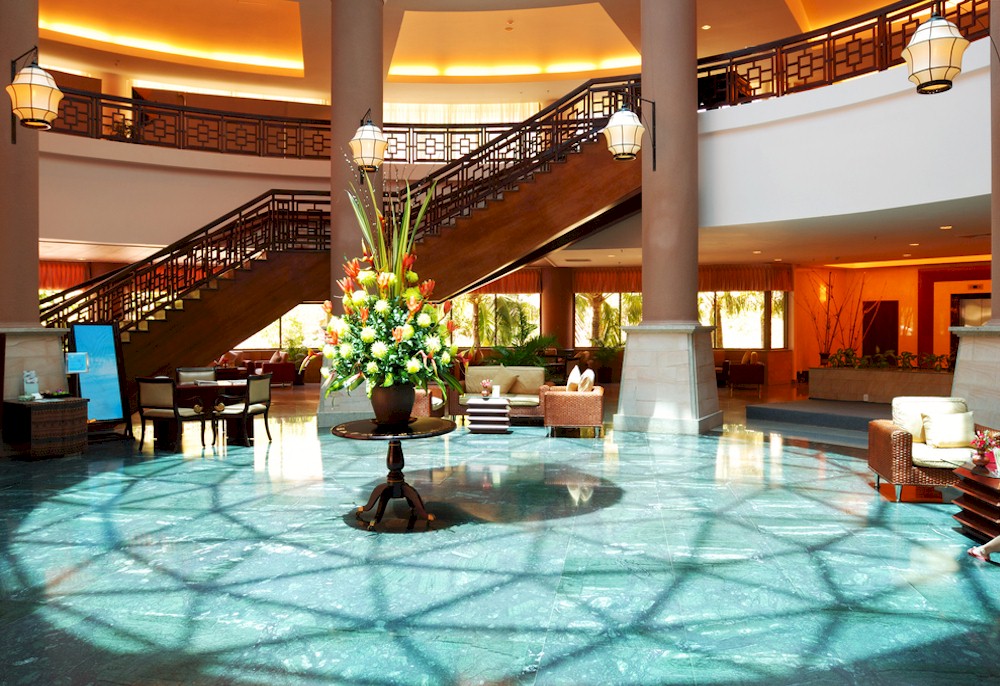 Disruptive. Trans-local. Risk Taking. Instagrammable. Site-Integrated. Crafted. Authentic. These are just some of the terms that have become common place and part of our day-to-day vocabulary as hospitality designers. 
With the ongoing onslaught of hotels flooding our industry, and the ever-burgeoning home-away-from-home concepts now sharing space in our sector, the paradigm of differentiation is not just a desire, but a requirement. Today, designers are being put in the new position of creating not just an amazing, well-thought-out space, but an all-encompassing space that sets our client's product above and apart from all the others. It is a race of sorts that forces us to think way, way out of the box and push the proverbial envelope in a constant search for newer, better, more unique, extra-layered, ultra-captivating. It is a never-ending pursuit.
Today, this is what drives us in the industry and has become the subject of many articles, conferences, meetings, talks and blogs. It is a topic that we, within our design studio at Simeone Deary Design Group, discuss on a day-by-day, project-by-project basis. For me personally, it is a genuine passion and what motivates me after more than 30 years in this sector of the business of interior design.
So, as I contemplate (constantly) about how to shape that next project, how to approach and design for the benefit of our clients, for the desires of today's and the aspirations of tomorrow's guest. . . and mull over all the components that will compel a traveler to choose one hotel over another, I have come to the conclusion, and truly have believed for some time, that all of this distills down to creating unique and authentic, memorable experiences that impact the guest in rich and meaningful ways. And it is the weaving of those experiences within the fabric of the interior design of a space that is our new challenge.
At its very base, our job as the designer encompasses a multitude of givens, including but not limited to implementing well-thought-out programs and space allocations, incorporating harmonious and strategically laid out plans, realizing artful and provocative designs, executing perfectly on-point lighting plans in addition to layering in alluring adornment through art and accessories. Yet to me, and to the designers that work at our firm, this is only part of the equation that is our job to solve. Intertwined within these "givens," we need to realize and create spaces for discovery, surprise, meaningful encounters and the types of findings that move, amaze, delight and give pause. In our current state of being, and with what we might call our "free time" becoming more and more limited, don't we all want some kind of return on our investment? Spending time in an environment that doesn't enrich us in some sort of way feels like a letdown and not worth our precious commodity. We truly want to leave a property somehow shifted – in feeling, in thinking, in awareness. I believe that experiences and memories have become the new currency by which we deem a stay worthy or not, and this is what we now need to provide to our guests in order to compete in such a saturated arena.
That being said, the question now becomes how do we go about doing that? Truly, it is a query that has as many answers as there are guests, and each individual who comes through the doors brings with them many and various needs, wants, desires and expectations that continuously change not only with each person but within each person. In spite of this, I believe there are common denominators that can become the basis around which it is possible to build hospitality spaces that can actually become destinations themselves and differentiators in the vast sea of "differentiators" while still incorporating the kind of unexpected moments that feel home-grown or serendipitous.