Redefining The Hospitality Experience and Culinary Innovation in Hotels
By Michael Cheng Dean, Chaplin School of Hospitality & Tourism Management, Florida International University | August 2023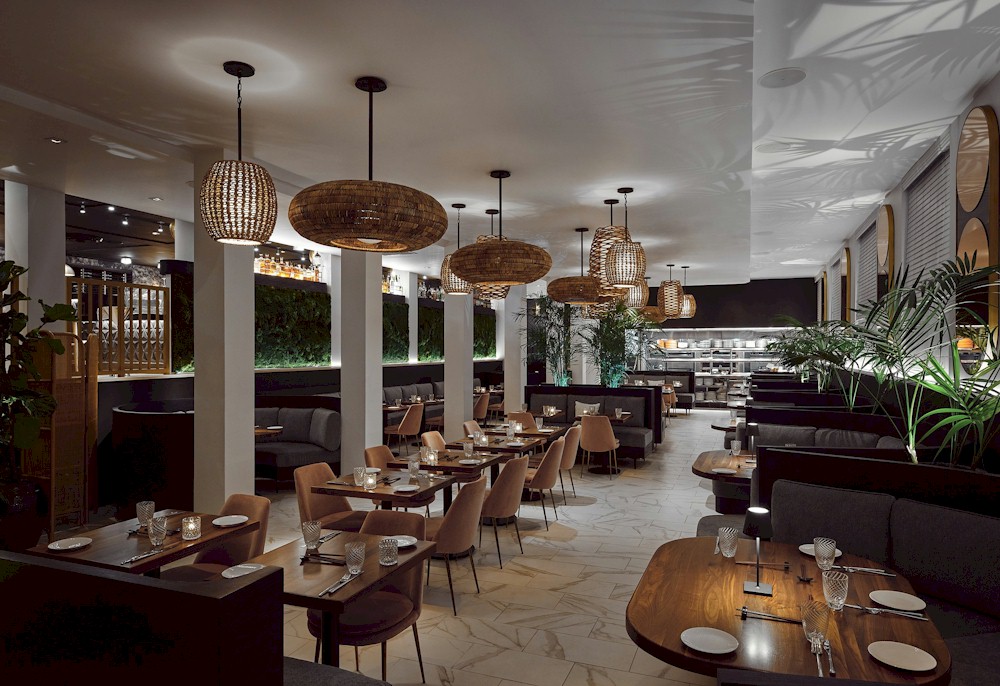 Miami, a vibrant city known for its stunning beaches, diverse culture, and thriving nightlife, is experiencing a wave of new hotels that promise to redefine luxury and elevate the hospitality experience.
As the sun-drenched shores and vibrant cityscape of Miami continue to allure travelers from around the world, these hotels aim to capture the essence of this dynamic destination, offering guests a blend of cutting-edge design, world-class amenities, and unparalleled service.
Whether it's a tranquil escape or an immersive city adventure, guests are treated to a hospitality experience like no other. From the historic 1930s Art Deco façade of the Greystone Hotel with its signature restaurant, Serêvène, where French rotisserie traditions meet Japanese izakaya to the Miami Beach EDITION, with its signature Matador Room, featuring a supper club-like atmosphere reminiscent of the 1940s and cuisine inspired by the flavors of South America, the Caribbean and Spain, there is no shortage of unique hospitality experiences to be found in Miami. These hotels redefine the standard of luxury accommodations and herald in a new era of innovative cuisine in Miami, leaving guests with cherished memories and a longing to return.
So, prepare to indulge in a world of opulence, soak up the sun on pristine beaches, and discover the vibrant tapestry of cultures that make Miami a truly extraordinary destination, and let your tastebuds roam free as we explore how hotels are raising the bar when it comes to food and beverage (F&B) offerings.
Hotels are developing innovative menu concepts such as chef collaborations, interactive dining experiences, and utilizing technology to supplant their offerings. These unique offerings can generate buzz, attract both hotel guests and local customers, and drive additional F&B revenue. Chef collaborations in hotels not only enhance the dining experiences for guests but also provide an opportunity for culinary professionals to exchange knowledge and techniques. The hotel's culinary team can learn from the guest chef's expertise and gain inspiration from their unique approach to cooking. This cross-pollination of ideas and skills can have a lasting impact on the hotel's culinary offerings and elevate the overall dining experience for guests.