More Than Just Hot 'Air': A Legal View Of Short-Term Home-Sharing
By William A. Brewer Founding Partner, Brewer, Attorneys & Counselors | December 30, 2018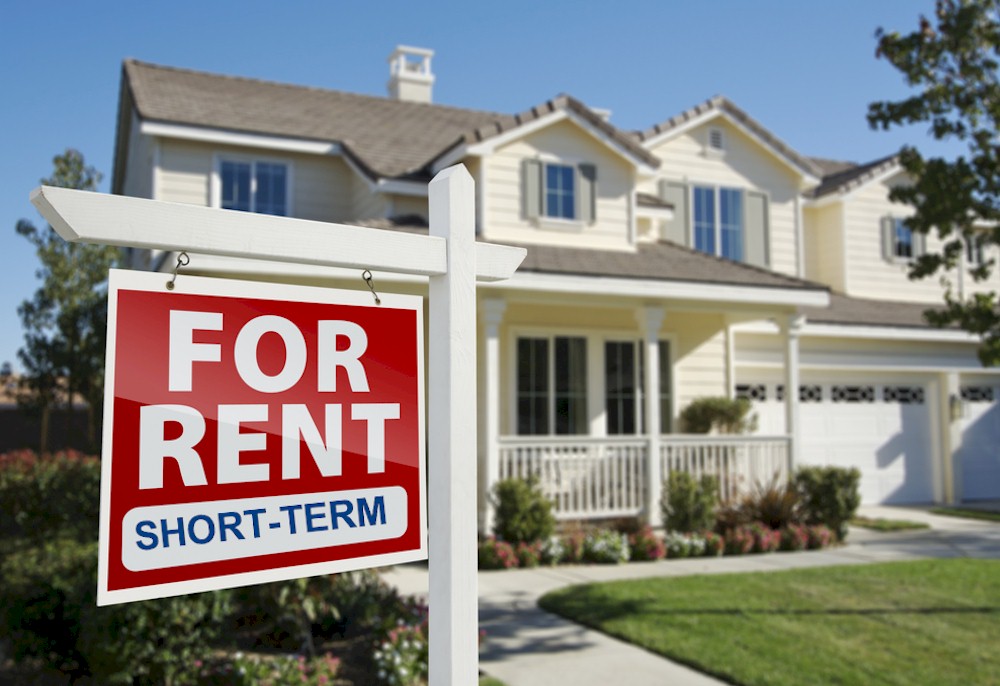 Ask any of the owners or operators of Manhattan's 460 hotels about short-term, home-sharing services and you are bound to see them cringe.  
For the last decade, Airbnb and the cadre of other home-sharing services have disrupted segments of the hotel industry, threatening to flip the script on market supply. Now, these services are poised for further growth, particularly within the super-luxury segment. In fact, home-sharing services are most popular among college graduates and Americans with higher incomes, according recent survey data from the non-profit Pew Research Center. 
Take one listing featured on HomeAway.com---a 5-bedroom, 8-bathroom townhouse in New York City's Hell's Kitchen neighborhood. It boasts of Prima Callacatta marble, radiant heat floors, an oversize Jacuzzi tub, and a Japanese commode. The cost: as much as $20,000 a night---with a two-night minimum stay required. 
Today, home-sharing is big business---reaching far beyond the shadow of Times Square. Owners of vacation homes, which traditionally sat vacant for months at a time, are now able to generate revenue in ritzy enclaves like Palm Beach or the Caribbean. After all, who wouldn't want on-site catering shaking a martini for you next door to Sean Connery in the Bahamas' Lyford Cay?   
Of course, the challenge is that hotels---in the above examples, The Breakers or Four Seasons Ocean Club---are suffering lost business from would-have-been guests to an unforeseen source of competition when those projects were built. For the hospitality industry, the prospect of an overabundance of supply and a cascading effect on pricing and demand is chilling. 
The proliferation of home-sharing has not only pitted global hotel chains against homeowners. It also has pitted major metropolitan cities against multi-billion-dollar tech interests, and with a measure of irony, against the property-tax-payers who use those services. Predictably, these economic collisions have given rise to intense lobbying efforts in city halls and state houses from coast to coast. 
In addition to localized efforts, spending on tourism and lodging related lobbying at the federal level totaled an industry record $25.5 million in 2016, the most recent year for which complete data is available. The American Hotel & Lobbying Association (AHLA) alone increased its annual spending in Washington by 83% between 2013 and 2016, to $2.4 million, according to the non-profit Center for Responsible Politics.
The AHLA's Board of Directors composed a presentation in November 2016, published by the New York Times, which stated as its primary objective: "Build on the success of 2016 efforts to ensure comprehensive legislation in key markets around the country, and create a receptive environment to launch a wave of strong bills at the state level, while advancing a national narrative that furthers the focus on reining in commercial operators and the need for commonsense regulation of short-term rentals." 
Laws, Litigation and the Suppression of Competition
Under New York State's Multiple Dwelling Law, it is illegal for an apartment to be rented for less than 30 days unless a permanent tenant also resides at the same location (most houses are exempt). Meanwhile, at any given moment, thousands of short-term rentals (as short as one day), including hundreds of apartments across the state, appear on Airbnb and competing websites. This July, the New York City Council voted unanimously to require home-share companies to register information on each booking with the city's Office of Special Enforcement. That law is scheduled to take effect in February 2019.
Similar legal wrangling in California, the District of Columbia, British Columbia, and Spain portends an Uber-style guerrilla war, playing out jurisdiction by jurisdiction across the globe. From the legal and political skirmishes so far, general patterns have emerged. In urban areas, the effects on established hospitality businesses are often a focal point of debate; in suburban areas, there is often a contrived concern over the "effects" of home-sharing on neighborhood quality.  
All of this poses a challenge for homeowners, who are an inherently unorganized group. To date, the interests of homeowners have been broadly served by the home-share services themselves, which have overlapping, albeit not identical, legal objectives.  
These legal issues have brought the need for experienced attorneys, those well-versed in the ever-expanding caselaw and circumstances facing the hospitality industry. As artificial barriers---economic and even non-economic restrictions---are interposed to limit the use of their assets, homeowners will need to coalesce behind advocates able to break them down.  
All of this of course plays out against U.S. legal doctrine, which should give the proponents of home-sharing an advantage right out of the starting gate. This is because the debate, at its core, rests on one fundamental question: What is one's right to alienate one's own asset?  
In property law, alienation refers to the right of an owner to transfer his property, subject to certain restraints that have developed through centuries of common law. An example of a better-known restraint is the right of first refusal. 
The law encourages the use of assets. Arguments to the contrary rely on stretching legal norms too far. In a sense, anti-home-share legislation is tantamount to a legal restriction on the use of one's own assets. That should be a losing proposition.
Moreover, existing legal doctrine exists to serve the best interests of consumers. Antitrust, for instance, is an area of law that promotes fair competition and seeks to prevent collusion.
As a general matter, U.S. law is designed to support ingenuity. Take it from no less an authority than Thomas Jefferson, who said (the words now emblazoned on his Memorial in Washington, D.C.) that "laws and institutions must go hand in hand with the progress of the human mind. As that becomes developed, more enlightened, as new discoveries made, new truths discovered and matters and opinions change, with the change of circumstances, institutions must advance also to keep pace with the times. We might as well require a man to wear still the coat which fitted him when a boy."
Airbnb has already operated in some markets for years. Thus, it is fair to say that the home-sharing genie is out of the bottle. But for non-natural barriers to entry, these services are here to stay.  
The sooner states and major cities recognize this fact and eliminate policy uncertainty, the better positioned businesses will be in to adjust, seize the opportunity, and thrive.
New Business Opportunities
To be sure, business opportunities are emerging in home-sharing's wake. Take collateral markets, such as insurance. For home-sharers, the onus is on the property-owner to insure. Their motivation is clear: why not safeguard the Gaugin watercolor painting, which very well hangs above the Japanese commode in that Hell's Kitchen townhouse?
Insurance underwriters have long created policies that help hotel properties reduce their foreseeable risks---be it liability, property protection, or workers' compensation, to name a few. The multimillion-dollar question is who will be the market-maker for home-share insurance? (In the case of the relatively new rideshare drivers' insurance, the market is divided; Allstate Corporation offers supplemental coverage to Uber and Lyft drivers in 48 states, for instance, and Geico in 42.)
Additional opportunities exist in leveraging the overlap between hotels and home-sharing.
Consider the curious case of bed and breakfasts, a growing number of which now are listed on both Airbnb and hotel industry websites. The Secret Bed and Breakfast Lodge in Leesburg, Alabama, for example, boasts to be "the best kept secret in the south." The property appears on Airbnb as well as bedandbreakfast.com and elsewhere. (Airbnb retains between 9 and 15 percent of revenue for each of these types of bookings that they facilitate, as well as for its newly-launched offerings of rooms at boutique hotels.)  
Airbnb has also announced a new loyalty rewards program to take effect at the end of this year. It is not difficult to imagine a progression from that to an Airbnb-version of American Express's Hilton Honors credit card or Starwood Preferred Guest credit card (two of the nation's most popular ) in the not too distant future.
Expect the line that thus far has separated traditional hospitality from home-sharing to continue to blur.
Past as Prologue
Those in the hospitality industry that ignore home-sharing's sound legal footing, and the promising business trends that are appearing alongside its emergence, do so at their peril. Lobbying may stunt home-sharing's growth, but it will not prevent it. Lessons from history are legion.
In 1908, when the Ford Motor Company introduced the Model T ---the first truly affordable automobile owing to its mass-produced, assembly line production---buggy whip manufacturers continued to produce their product. In fact, as the legend goes, some expanded their product lines rather than leveraging their expertise in leather and stitching to the production of, say, car seat upholstery.
In short, existing players in the market did not recognize the permanence of its industry's change. To their detriment, instead of adapting, they clung to thinking that had served their purpose before ever being confronted with a tipping point.
Or, as Henry Ford once put it, "If I had asked people what they wanted, they would have said faster horses."
Brewer, Attorneys & Counselors consultant Peter J. Schwartz contributed to this article. Mr. Schwartz works in the firm's Litigation Consulting Group.
HotelExecutive.com retains the copyright to the articles published in the Hotel Business Review. Articles cannot be republished without prior written consent by HotelExecutive.com.