Hospitality World: It is Time for an Independent Immigration Court System!
By Michael Wildes Managing Partner, Wildes and Weinberg PC | December 30, 2018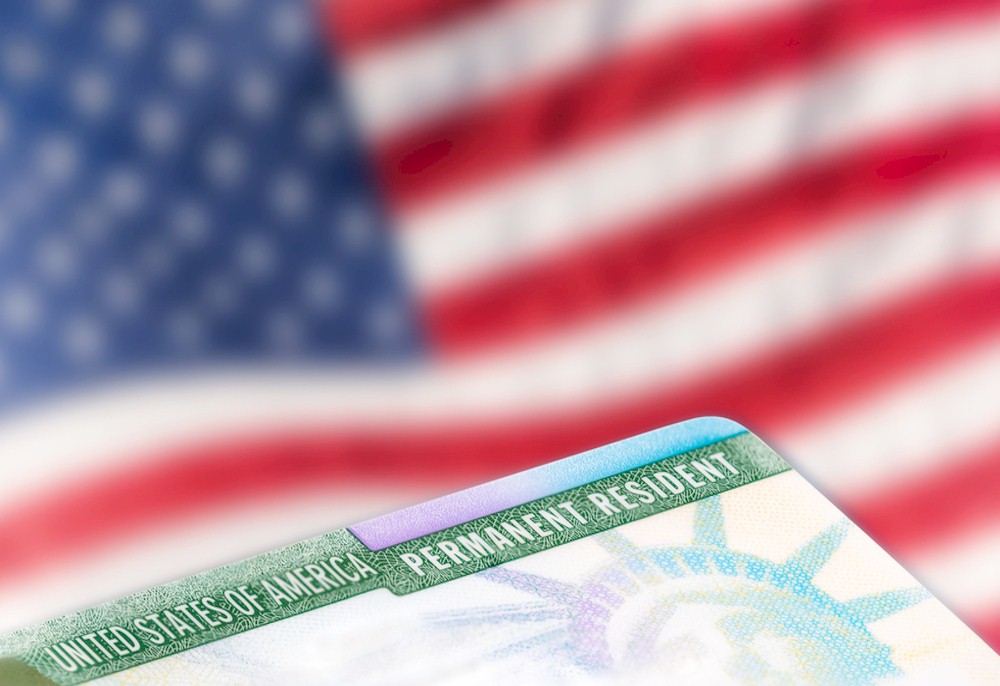 Our system of government has three coequal branches of government: legislative, executive and judicial. Congress has the sole authority to make laws, the executive branch to faithfully execute those laws, and the judiciary to decide cases and controversies. This separation of powers ensures that no one branch of government engages in excessive overreach, because one branch can check the other. The President cannot enforce laws that Congress has not passed. If Congress passes a law that is unconstitutional, the Supreme Court can strike it down. It is a system that has served us well. However, there is one particular tribunal that has escaped this separation of powers, namely immigration courts.
Immigration courts are organized under the Department of Justice and headed by the Attorney General under the executive branch. Both immigration judges and the assistants chief counsel work for the Attorney General, and can be relieved at any time.  In this sense, the Justice Department is judge, jury and executioner in immigration court. The Board of Immigration Appeals, which is the appellate court for immigration cases, is also under the State Department. Although their decisions can ultimately be appealed to federal court, and the laws they enforce are written by Congress, the fact that the judge and the assistant chief counsel work for the same boss can create an improper alignment between judge and prosecutor.
Immigration courtrooms are not grand chambers. They are relatively small rooms with limited seating. Respondents often spill into the hallways. The crowds are indicative of a larger problem. There are not many courts in this country where judges hand out trial dates two, three, or five years into the future, but that is the case with our immigration courts. I am reminded of a retired immigration judge who once stated that immigration judges decide people's fate in a traffic court setting.
There is also a tremendous regional variance in case outcomes. For example, an asylum case decided in New York immigration court is far more likely to be granted, with approval rates above fifty percent, whereas in Georgia, where approval rates are in the single digits, that same case would be far less likely to succeed. The truth of the matter is that asylum cases turn on evidence that is frequently generated abroad by foreign institutions, and immigration judges are left to guess as to their authenticity.
Therefore, cases frequently turn on the credibility of the witness and on the judge's discretion. At the end of the day, judges decide who stays and who leaves based on how credible the respondent appeared. Absent clear inconsistencies, it is difficult to determine who is truthful under oath if there is no available corroborating evidence. That leaves it in the judge's hands, which is what leads to the wide disparity in outcomes between rural and metropolitan. For this reason, foreign nationals have been known to forum-shop. Many come to New York specifically because of the liberal mindset on the immigration bench. In a federal system that purports to apply equal and impartial justice under the law, such disparate outcomes should not exist.
Although flawed, immigration courts and the Board of Immigration Appeals have worked reasonably well in the past, when Attorneys General have had less direct influence on the day-to-day operation of the courts.  That is no longer the case.  On October 1, 2018, a new job performance policy for immigration judges went into effect.  Promulgated by Attorney General Jeff Sessions, the new quota system requires that immigration judges adjudicate a certain number of cases each year, and that they render those decisions in a certain amount of time.
Immigration judges who complete seven hundred cases per year and are overturned less than fifteen percent of the time will receive a "satisfactory performance" rating by the Attorney General. Fewer than seven hundred and twenty percent overturn rate will net a judge the "needs improvement" rating. Finally, if an immigration judge decided fewer than five hundred and sixty cases per year and the overturn rate is higher than twenty percent, they are branded with the ignominious "unsatisfactory performance" rating. It is not clear what opprobrium or repercussions are due for judges who fall short, but one would imagine that judges do not want to be rated "unsatisfactory" by their boss.
This administration has also disseminated new policies to the Departments of Justice and Homeland Security that direct their representatives to reflexively oppose, scrutinize and challenge every application for every immigration benefit at every corner. In the courtroom, government trial attorneys have become hamstrung by strict, wooden policies from the Attorney General, which work to micromanage immigration hearings. For example, they are strictly forbidden from cooperating with defense counsel for motions to reopen cases where a foreign national clearly has a path to residency.
Assistants chief counsel are also strictly prohibited from exercising prosecutorial discretion, a bedrock principle established by my father's scholarship. These top-down, partisan impositions have left clients' cases in limbo, resulting in individuals who have the requisite family relationships to obtain residency, but cannot do so due to an old removal order. They are not being removed, but they are not permitted to stay. For the most part, these new policies have not made us safer, nor have they helped to alleviate the very real problems that are facing our immigration system - they have made them worse.
Mr. Sessions has directed decisions in immigration cases that have had the effect of further restricting options for immigrants in court.  For example, his decisions have limited the use of administrative closure, a remedy that puts removal cases on hold where another avenue of relief becomes available, such as marriage to a citizen.  Other decisions by Mr. Sessions have restricted the government's discretion to terminate cases, or to grant adjournments to permit immigrants to retain counsel.  He has also imposed several restrictions on asylum seekers.  These policy changes have been decried by the American Immigration Lawyers Association and the National Association of Immigration Judges as the "death knell for judicial independence." 
We need to restore a level of autonomy to trial attorneys, and a level of common sense to immigration courts. The American Immigration Lawyers Association has called for the creation of a more independent immigration court system under Article I of the constitution. Article I courts are created by Congress, and enjoy a significantly higher level of independence, albeit not at the level of Article III federal courts.  Tax courts and bankruptcy courts are examples of Article I courts.  Although Article I judges do not have lifetime tenure, they are typically appointed for 14 or 15 year terms, and their salaries are controlled by Congress.  Article I courts operate remarkably similar to Article III courts, in the sense that they are adequately staffed and do not face unreasonable docket backlogs. 
On the enforcement side, arrests by Immigration and Customs Enforcement, which is essentially the immigration police, are up thirty percent from 2016 to 2017 according to that organization's internal statistics.  Additionally, the arrest of undocumented immigrants without criminal convictions is up one hundred and forty six percent from 2016.  There is a marked increase in anxiety for individuals who previously did not have to worry about removal, such as individuals who overstayed their visitor visas and have not had any contacts with the criminal justice system.
The message is clear.  Arrest more immigrants, push them through the crowded immigration courts faster, and deport them quickly and unceremoniously.  More resources are going towards arresting foreign nationals, but fewer resources towards immigration courts.  Pushing more cases through an already backlogged court system is creating pressures that will undoubtedly erode immigrants' due process rights.
And I haven't even touched on the outrageous. Detaining and separating children from their parents in "tender age" shelters is unconscionable and un-American. Issuing surprise executive orders banning travel from middle-eastern countries and bringing chaos to our airports is irresponsible and ineffective. Asking our Supreme Court to decide whether the President can exclude green card holders is unthinkable. Putting hundreds of thousands of Dreamers at risk of removal, blaming democrats, and leaving their fate to circuitous litigation is heart-wrenching and unfair.
This administration has pushed the independence of our institutions to their limits, most of which have proven resilient. However, because immigration courts are wholly housed under the executive branch, they are especially vulnerable to the whims of each administration. It is becoming increasingly clear that immigration judges need to be divorced from the Attorney General so that they can render fair and impartial decisions without being rushed, and without the threat of termination looming over their heads.
Free and independent immigration courts are crucial to the administration of fair and equitable decisions for immigrants.  Although the President has broad authority under the constitution to exclude foreign nationals from the United States, individuals who are present within these borders are entitled to due process, regardless of their immigration status.
The fourteenth amendment admonishes us not to "deny to any person within its jurisdiction the equal protection of the laws."  That means non-citizens present in the United States.  Due process means an independent immigration court with independent judges who need not concern themselves with how their decisions are received by the Attorney General. Since non-citizens cannot vote, we the citizens must advocate on their behalf, because a society will be judged by how it treats its most vulnerable members.  
HotelExecutive.com retains the copyright to the articles published in the Hotel Business Review. Articles cannot be republished without prior written consent by HotelExecutive.com.