How Operations Software Empowers Your Staff to Say Yes
By Alexander Shashou Co-Founder and President, ALICE | March 31, 2019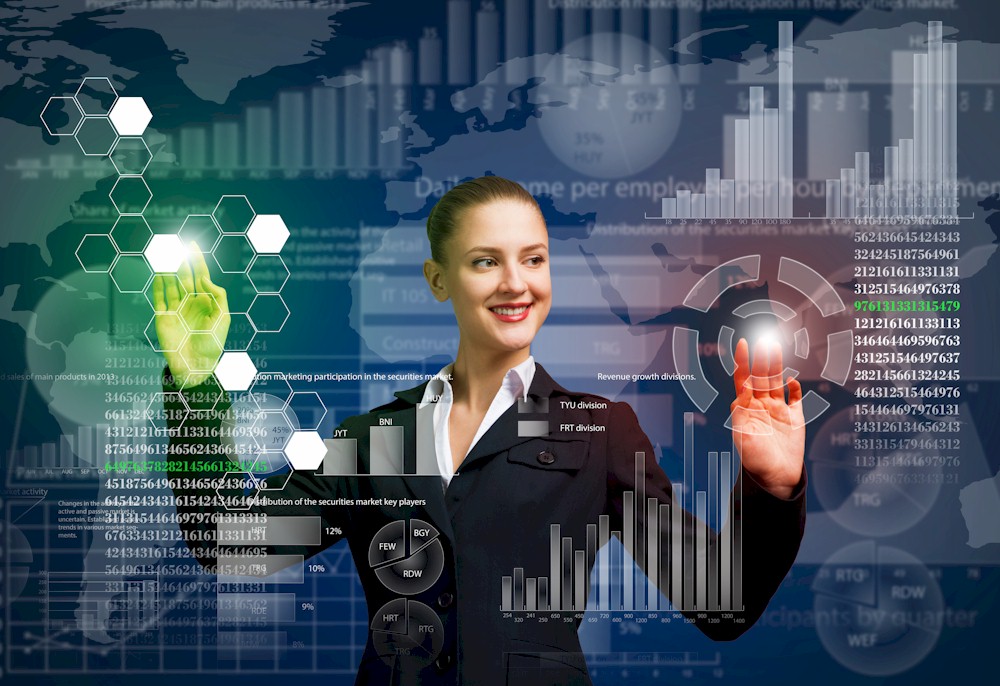 The way to reprioritize service and the guest stay is to focus attention on your staff and think how best to empower them to deliver good service. This means improving staff-to-staff communication and staff task management through a technology platform that works across the whole organization. When service is connected across the entire hotel, staff remain organized, focused, and accountable. This means that they can deliver great hospitality, every time, and the guest can leave satisfied
Customer Service Has Been Amplified
Customer service in the hotel industry is everything, especially in an era where guests have turned into critics and your reputation can be scrutinized at the click of a button. Ensuring that each and every guest is happy and satisfied throughout their stay should be the number one priority for every hotel owner, and rightly so, as this is where those all-important first impressions are made. Hotels are expected to go above and beyond a guest's expectations giving them a memorable experience and dynamic service where it counts - but is this actually happening?
Unfortunately, the answer is no. In fact, a 2016 study by the Revenue Strategy Summit found service was the top guest issue revealed through online reviews, and with quite some margin at that. The arrival of TripAdvisor and other travel review sites has only amplified these effects. They have raised guest expectations and at the same time provided guests with a platform to provide their opinions. Before making a purchase, 95% of travelers consult reviews. And data from TripAdvisor reveals almost all of their visitors consult some 6-12 reviews before purchasing a trip. As such, hotels are justifiably preoccupied with their TripAdvisor ratings and reviews.
This leads us back to the importance of customer service. When leaving a review on TripAdvisor, you're given three lines: service, location, and value. Of the three, it's service which is pivotal to improving your online feedback, because, unlike location and value, which can't easily be changed, your level of service can. To understand how improvements in service can be made, it's important to take a step back and look at customer service in other industries.
Looking Further Afield
When it comes to customer satisfaction by industry, the hotel industry is lagging behind. In the 2017 ACSI Travel Report on industry customer satisfaction, the hotel industry was beaten by retail categories typically at odds with the tenets of hospitality, like gas stations and banks. Given this reality, we have to ask ourselves how well hotels have adapted to the age in which we find ourselves. When an Uber driver knows more about you than your staff or when Amazon delivers goods more transparently than your housemen, it's worth asking what technology can contribute to service delivery and the customer experience.
What we have learned is that we have to look to other industries to get a sense of what innovation looks like when it comes to customer service and customer satisfaction. Guests are bringing to our hotels ideas of what a good experience looks like from these other industries. The likes of Amazon, Airbnb, and Uber have already become so successful that many of these disruptive on-demand businesses have even grown to become more valuable than the entire industries they infiltrate. For the hotel industry, the most obvious competitor is Airbnb, and it's starting to impact revenue for hotels. Research shows that in the 10 cities with the largest Airbnb market share in the US, the entry of Airbnb resulted in 1.3 percent fewer hotel nights booked and a 1.5 percent loss in hotel revenue.
So, what would happen if the hotel industry stopped focusing on what it does, and started focusing on how it does it? Not just the services we offer, but how we deliver that service. Focusing on the delivery of a service in today's digital age means focusing on technology. Technology is evolving at a rapid pace, and that has brought on significant industry shifts that we now have the opportunity to learn from.
What these disruptive on-demand businesses have done so well is that they have built an emotional connection with their consumers by obsessing over their users' experience across their entire customer journey. They have embraced technology at every touchpoint to create a seamless experience that doesn't lose the human side of their business. As almost every industry turns towards technology to improve customer service, we need to ask ourselves why hasn't this happened in our own industry. It is essential we interrogate this idea or we'll fail as an industry to adapt to a changing market environment and risk losing business to industry disruptors who built their entire model around technology.
Why Haven't Hotels Been Able To Improve Customer Service Through Technology?
There's been plenty of talk of technology in our industry and indeed a great deal of focus on it when it comes to parts of the customer journey like booking, but I'll argue that most hotels don't have the technology in place to make good service possible. This comes as a result of the fragmented structure of a hotel and its operations, which comprises an incredibly complex array of services and jobs. To run a hotel, you need all of your departments working in perfect unison like an orchestra, which only in perfect tandem can play a symphony that no one individual can. However, the technology stack used in the majority of hotels today has generally been built with single departments in mind. As such, coordination and communication between departments continue to happen via very dated methods that impede that orchestral harmony.
You might be thinking we have seen so much innovation, what with 43% of booking now done on mobile devices, but this isn't the barometer. Have you ever remembered a hotel for the way in which you booked it? I'd argue not, and that's because we judge hotels on our experience, not how we book a room.
Unfortunately, it's still the case that hotels continually invest far more in technology that does little to impact the guest stay and caliber of service hotels provide. Even when hotels invest in technology intended to improve the guest experience, investments are made in guest-facing technology, not technology to improve service delivery - technology to make it easier for hotel staff to their job. In an industry where labor costs can be as much as 33% of revenue and staff turnover as high as 31% (as Deloitte points out ), we think there's an argument to be made to turn this equation upside down and invest more heavily in your staff and the tools they use. Every minute your staff spend trying to work around poor technology is a minute they could be spending maximizing your guest's experience. Indeed, as Richard Branson says : "If you look after your staff, they'll look after your customers." The current situation means that hotel staff work extremely hard to deliver service, and never have the confidence they deserve when saying Yes to a guest request.
With Siloed Tech, Cross-Department Harmony Is Impossible
Running a hotel is a complex operation, with multiple departments that need to come together to provide service to the guest as one. For so many hotels, the problem is that they use siloed tech, purpose-built for a specific department, which makes cross-department harmony (what's required to facilitate a guest request from start to finish) impossible. Having staff on different systems complicates operations and makes it virtually impossible for them to be standardized. It becomes impossible to provide a consistent experience that spans multiple departments, or across every hotel in a group. Disconnected staff technology means that as staff fulfill requests, there is no central place to track progress. Requests can be dropped, accountability can be skirted, and service ultimately suffers. There is no real trail of guest engagement and it is nearly impossible to ensure that everything gets done.
It is easy to see how this could happen within the lifecycle of a guest request. Typically, the hotel staff member who fields the request is almost always not the employee who executes it. Regardless of whether the front desk agent or the hotel operator receives the guest's request, the request will likely be passed on to another staff member to fulfill it. Shift changes also challenge request management, as do departments that work in silos to manage their workloads. With this communication structure, it can be very challenging, if not impossible, to understand what is being asked for or complained about in real time.
A Platform To Deliver Cross-Department Harmony?
The way to reprioritize service and the guest stay is to focus attention on your staff and think how best to empower them to deliver good service. This means improving staff-to-staff communication and staff task management through a technology platform that works across the whole organization. When service is connected across the entire hotel, staff remain organized, focused, and accountable. This means that they can deliver great hospitality, every time, and the guest can leave with a great experience.
The use of a single platform provides the possibility of linking across all departments, allowing you to communicate requests and resolve incidents seamlessly, wherever they occur. With a holistic means of tracking, you will be able to keep track of everything from housekeeping, to sales, to the office, and of course the front desk. A single platform helps assign cross-department work, keep track of progress, escalate outstanding jobs, and more. It records and analyses every aspect of your hotel's functions and shows you how you can make improvements, giving your staff the confidence to say Yes and, with it, the ability to keep exceeding your guests' expectations.
HotelExecutive retains the copyright to the articles published in the Hotel Business Review. Articles cannot be republished without prior written consent by HotelExecutive.