Letting Your Hotel's Unique Personality Shine Through in Each Guest Interaction
By Ed Blair General Manager, The Curtis - A Doubletree by Hilton | April 07, 2019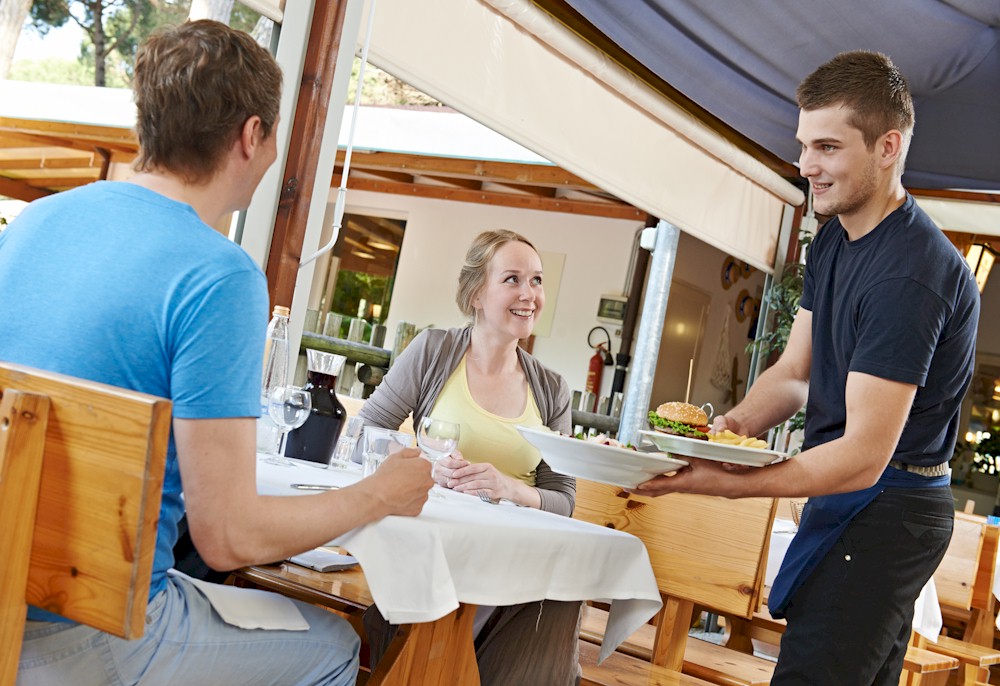 We are all in the hospitality business; an age-old industry since people were sharing caves and sleeping in spare rooms thousands of years ago. But what does it really mean to serve guests and how do we create a place where our service levels lead to great results? It is a simple idea but difficult to execute.
If we want our levels of service to reflect our hotels, we must first know who we want to be and then pursue that vision with great intensity. Once we land on our unique personality, we must choose the right people to work in our hotels, treat them well and hold them to high standards.
What is the difference between a vision and a mission? Many might argue definitions but simply put, a vision is who we want to be, and a mission is how we get there; what we do daily to pursue that vision. Guest service is at the core of what we provide; our "product" as an industry. In determining how each individual hotel defines service, we must know our unique independent brand. 
This "brand" is critical. Whether part of a large chain or an independent hotel, it must drive our service. The task for us as leaders in a hotel environment is to ensure that our building, our staff, collateral and marketing all reflect the level of service and the message that we want to communicate to our guests. Casting this vision and ensuring we pursue it is our great task. We must decide what is non-negotiable and let nothing stand in the way. 
Jim Collins argues "if you have the wrong people, it doesn't matter whether you discover the right direction; you still won't have a great company."  Finding the right people to staff our hotels is harder than ever with low unemployment, increasing supply in most markets and high pressure to pay a decent living wage. It is critical that our human resource professionals and hiring managers prioritize recruitment and design processes to do more than ensure we fill open slots on schedules. We must look for people who have what we cannot give them: a strong sense of personal pride and a genuine care and concern for people. All people.
We can orient and train people all day long, but we cannot teach them that how they work and what they do in the workplace is a personal reflection of who they are. And they must care for people genuinely. We cannot make these people. We must find them. All people are valuable, and they must be "cast" in the right hotel in the right position. "Everyone has the talent to be exceptional at something. The trick is to find that something."  
Once we have teams that are full of the right people in the right roles, we will never get them to soar and deliver a high level of service consistent with our hotel visions unless we treat them well. How can staff members care for our guests and provide genuine service if they do not experience great service from their own leaders and coworkers every day? "We're talking about a change that puts people in organizations above everything else. They are cared for, valued, empowered and motivated to care for their clients.
When a company puts its people first, the results are spectacular. Their people are inspired to provide a level of service that truly comes from the heart. It can't be faked."
Even in this modern age it is critical to ensure that all hotel staff members are treated with great worth, value, dignity and respect regardless of their backgrounds and how they define their identities. What makes a person valuable is simple: they breathe. We all breathe the same. It is of paramount importance that we only employ leaders who share this universal value and hold them to this high standard. Otherwise great service will remain an elusive pursuit. Team members will never be able to reflect the caring, warmth and outstanding service that we expect from them. They will not be committed to resolving guest issues and pursing every guest in a manner that ensures they will return.
They will not care for and support each other. And they will not see themselves as ambassadors of our brand and prioritize adding value for our owners. Treating people well is the core foundation of our business. "You don't have to go any further than valuing individuals as persons. Do that and you've got it all. 
Culture is best defined by what we celebrate and what we refuse to tolerate. It is incumbent on us as leaders to communicate crystal clear expectations to our staff and provide the training, tools and environment necessary to allow them to accomplish those expectations. Otherwise we stand in our own way. If an associate fails and was never given what he or she needed to accomplish what we asked of them, their failure is our fault. If they perform below our standards and we let them stay there, that too is on us as hotel leaders.
Accountability is not about blame, it is about helping leaders and staff members take the appropriate measure of responsibility for behavior and results. And helping them do what is necessary to adjust and improve. This is where we build a culture that delivers a level of service that reflects the personality of our hotels. We need our hotels filled with great leaders in order to accomplish this. "They are inspired through demonstrating passion, commitment, and deep concern for people and the organizational vision. They cause those around them to want to move, in concert, toward an exciting future. They give us courage and hope and help us to become the best we can become."  
I have been fortunate in my career to lead a variety of hotels - from Denver's boutique 80-room Oxford Hotel to the 403-room Embassy Suites Denver – Downtown/Convention Center. At The Oxford, we struggled for years to drive a higher level of service, we began to see the positive effects of our employee culture and environment. After several mistakes and many lessons in driving culture we finally saw it begin to take root. Typically, we asked our staff to help in the interviewing process to offer another perspective on a candidate and give the job seeker a more well-rounded view of our hotel.
In a moment of poor judgement and to combat short staffing, a few of us managers made a hiring decision to add a bellman to our front door team without seeking the input of other bellmen. Within two weeks, several season bellmen came to my office to complain that the new guy was not working out. That he was threatening our level of service because he was only out for himself. We moved the new bellman along. I learned an important lesson about culture that day - from my staff. What we refuse to tolerate sends a loud message and drives our service.
Today, I am the "Rebel Leader" at the Curtis – a Doubletree by Hilton. The Curtis offers 336 modern guest rooms in the heart of downtown Denver - but it is also Colorado's only hotel dedicated to celebrating pop culture. What makes the Curtis a truly distinct property is its 13 themed guest floors, including a "Mad About Music" floor with a suite dedicated to Jimmy Buffet and a "Superhero" floor with a Marvel suite. Our associates are the key to letting the big Curtis personality shine through and we encourage them to share our playful personality in every interaction - from how the valet staff initially greet guests to executing our "fun & games" philosophy for corporate events in our 28,000 total square feet of urban event space.
In the end, knowing and driving culture and how we define the core heart and soul of our hotels leads us to a level of guest service and a pursuit of customer satisfaction that is genuine, draws people in and clearly reflects our unique hotels to our guests. Many of us tend to make things mutually exclusive. We treat people well or drive high results and strong performance. We must do both. We can do both. "But you can require a high level of performance from your team and still be compassionate."  
We face a host of challenges in our business. It is harder than it has been a long time to drive results, find great people and deliver high levels of service. We must decide who we are and want to be, find the right people, treat them well and hold them to high standards. It's about getting everyone to sing from the same sheet of music. Patrick Lencioni quoted it best when he wrote in The Five Dysfunctions of a Team, "If you could get all the people in an organization rowing in the same direction, you could dominate any industry, in any market, against any competition at any time."
References:
Good to Great, Jim Collins, Harper Business
First Break All the Rules, Bucking and Coffman, Simon and Shuster
The Customer Comes Second, Rosenbluth and McFerrin, Harper Business
Gung Ho!, Ken Blanchard & Sheldon Bowles
Resonant Leadership, Richard Boyatzis and Annie McKee, Harvard Business Review Press
The Heart-Led Leader, Tommy Spaulding, Crowne Business
HotelExecutive retains the copyright to the articles published in the Hotel Business Review. Articles cannot be republished without prior written consent by HotelExecutive.