Assessing Building Resilience
By James Gieselman Principal, Servidyne | May 12, 2019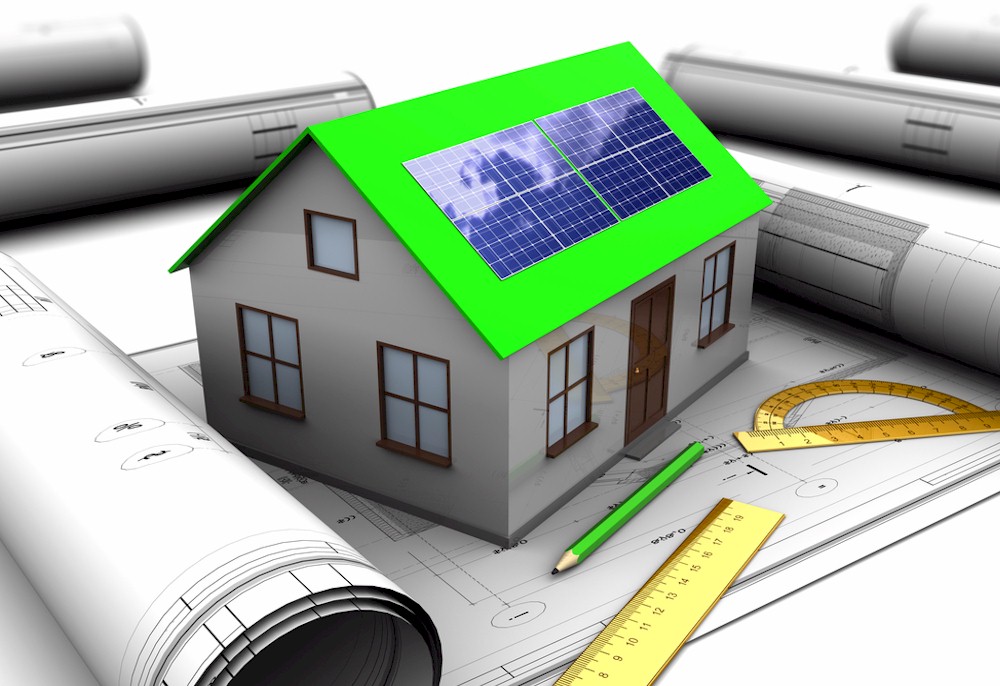 Co-authored by Pamela Moua, Sustainability Manager & Associate Engineer, Servidyne, LLC
One would normally think of the term resilience as meaning the capacity to quickly recover from difficulties, the ability of an object to spring back into shape, or simply toughness. Pretty straightforward stuff when it pertains to an object or even a person. But in the real estate realm, not so much.
Resilience is the latest buzzword among the real estate intelligentsia. According to the Global Real Estate Sustainability Benchmark (GRESB), resilience is defined as "the capacity of companies and funds to survive and thrive in the face of social and environmental shocks and stressors." Wow. And we all thought it had to do with bouncing back into shape. But actually it is just that … in real estate speak.
Let's say you own a hotel in Miami Beach. Even if climate change is not in your lexicon, you're still nervous about your property. Why? Because a lot of things beyond your control could drastically affect your operations and your profitability. Maybe you're not as worried about your property in Atlanta because Atlanta doesn't see many category 5 hurricanes. But maybe you should be. What about Atlanta's tornado threats, its crumbling sewer system, and its famed traffic?
These are examples of the shocks and stressors noted by GRESB. Shocks are short-term events such as floods, fires, hurricanes and earthquakes. Stressors are longer-term events such as environmental degradation and ageing infrastructure. Is one worse than another, or should you be more concerned about the former or the latter? As always you get the definitive answer: it depends.
The timeframe under which hotel owners evaluate risk may vary, but they all should be asking the same fundamental question: will my property be able to hold up under future environmental and social threats? How will the property fare in 20 years or even 50 years? An assessment of Resilience is an attempt to answer these questions at least somewhat quantitatively.
How to Assess Climate-Related Resilience?
As real asset companies and funds begin to look at the resilience of their properties, most are struggling just to identify all the environmental and social threats. With the study of resilience in its incipient stages, the focus has been on environmental threats related to climate change rather than on potential social disruption. Environmental threats are easier to analyze and prepare for, although still quite challenging.
So how do you identify environmental threats in any given geographic location? If you're lucky, your property is located in one of the 100 Resilient Cities whose threats have already been identified by experts and local authorities. And there are some non-participating cities that have identified their own threats via a city-wide resiliency study. If your city isn't in either group, it certainly isn't because there are no environmental threats. You'll have to investigate your locale's historical natural disasters on your own. Odds are, you won't have to look too far back. Typical environmental shocks and stressors include earthquakes, hurricanes, flooding, blizzards, extreme temperatures, sea level rise, fires, and landslides.
Once the threats have been identified, the severity of the impact of each threat needs to be determined. This is usually a combination of the potential likelihood of the threat occurring, and the capability of the property's infrastructure to withstand the threat. Let's take as an example your Gulf Coast hotel. What is the likelihood of a Category 4 hurricane hitting that property in the next 20 years? Certainly greater than zero, but somewhat less than 100%. Now, how sound is the roof to withstand that hurricane? Is there a likelihood that the roof will blow off entirely, or that the hurricane will cause only small leaks? This particular threat has the potential to cause catastrophic damage to a property, or it could simply cause a few hours of operational down time. That's what a resilience assessment is meant to quantify.
The timeframe matters as well. The probability of a major earthquake occurring in Northern California in the next year is less likely than the probability of one occurring in the next 50 years. If one's event horizon is short term, say 5 to 10 years, then the resilience assessment will look different from one that takes a longer-term view of 20 years or more. Resilience may be the new "it" word, but it has been around a long time. What's new is a focus on the longer-term view of resilience.
Assessing resilience is essential for companies and funds who want to hold a property for the long-term. It is in their best interest to ensure that the asset will "survive and thrive" through the various environmental threats. But even short-term property holdings must deal directly with environmental threats. In 2018, wildfires along the west coast of the United States reduced the air quality severely. Property teams were faced with the unusual dilemma of how to maintain acceptable indoor air quality when the outdoor air quality itself was poor.
Resilience and Hospitality
How vulnerable are hospitality properties? Probably more than commercial office buildings and shopping centers. These other building types are typically covered by longer-term leases. As long as these buildings can provide basic services (i.e. power, lighting, acceptable comfort conditions) then the buildings can operate, and the revenue streams will continue to roll in. In hospitality, ownership must tackle all the same threats that can impact the basic operating conditions, while also ensuring that key amenities and attractions are unaffected. Guests are fickle creatures and the smallest inconvenience can directly impact a hotel's occupancy.
Shocks with direct, physical impact on the property.
Environmental shocks with direct, physical impact on the property are easier to identify, and the threat may already be mitigated in some manner. In California, the threat of earthquakes is well-known, and its seriousness can be seen in the requirement of seismic building codes for new construction and existing buildings. But it's worth noting that even though a property meets seismic codes, that doesn't mean the property will survive a major earthquake with no damage.
For properties in hurricane-prone areas, owners are already aware that hurricanes and their effects will impact the property. However, the discussion has been heightened due to global warming and rising sea temperatures. Hurricanes are expected to occur more frequently and with greater severity in the future. As property owners located in the path of Hurricane Harvey, Florence, and Irma are re-building and re-opening, they're also faced with the question of how to survive the next major hurricane.
Sea-level rise is particularly important in Miami and the Miami Beach area. Average sea level is predicted to rise between 13 and 34 inches in the next 40 years. This raises the possibility of complete inundation of the peninsula. Even today, rainfall and storm surges exacerbate an already overloaded pumping system meant to keep water from flooding the city during a normal sunny day.
Shocks with indirect impact on the property.
In hospitality, the indirect impacts of climate change can potentially cause hotels to suffer as well. Remember, the definition of resilience is "the capacity of companies and funds to survive and thrive in the face of social and environmental shocks and stressors." The keyword for resilience in the hospitality industry is thrive. The hospitality industry thrives on external attractions whether it be sparkling beaches, a convention center, fluffy snow-packed mountains, a bustling downtown, a picturesque desert, or an adjacent heavily-traveled highway. While some threats may not directly physically impact the hotel property itself, they may impact one or more nearby attractions which would have a definite effect on the hotel.
Resilience can be a depressing topic of discussion. It conjures up thoughts of deadly, catastrophic natural activities that can occur in our lifetimes such as earthquakes, hurricanes, or a flooded Miami Beach. For hotels, resilience is even more complex due to the nature of the business. A guide put out by the U.S. Green Building Council - Los Angeles Chapteroffers several concepts on the topic of resilience, among them reasons why building owners should become more aware and involved in their properties' resilience.
First, assessing a property's resilience and implementing mitigation measures is good for the business; it's the disasters that are bad for the business. By changing the way hotel owners view and manage their physical assets, they can be back in business more quickly following a major event. A resilience assessment is a risk management tool that highlights a property's vulnerabilities. Once completed, the assessment can be used by management to develop a plan to mitigate those threats that can be overcome and lessen those that cannot.
Second, the cost of doing nothing can be itself catastrophic. The price tag of even modest disasters can often reach the billions. In addition to loss of life and property damage, these events can have a major impact on business productivity and can devastate the local economy. According to the Institute for Business and Home Safety, an estimated 25 percent of businesses never reopen in the wake of a major disaster.
A well-conceived resilience risk analysis will have at its core the following steps:
Identify local shocks and stressors.
Establish time frame for analysis.
Determine vulnerability (likelihood of threat occurring within time frame).
Inventory at-risk property infrastructure in relation to identified shocks and stressors.
Assess potential impact of loss.
Determine risk level.
Develop risk mitigation plan with prioritized improvements and budget requirements.
The analysis can be performed at a high level or can be extremely detailed. Regardless, a resilience report should have a summary graphic like the example above that shows at a glance the nature and the severity of all major threats.
One building site exposed to the Atlantic Ocean conducted a resilience assessment that showed rising sea levels to be their number one long-term threat. The analysis showed projected sea levels at the 10-year, 25-year, and 100-year marks. As a result, ownership developed a plan that included the installation of flood barriers at various places, dry flood proofing for specific doors, and wave attenuation in the harbor. With those plans and associated costs in hand, they can now budget the implementation before this threat reaches the crisis mode.
As the Building Resilience-LA guide succinctly put it, "Sustainability is about a sense of urgency about the future. Resilience brings this sense of urgency to the present."
HotelExecutive retains the copyright to the articles published in the Hotel Business Review. Articles cannot be republished without prior written consent by HotelExecutive.