Selling Experiences through Content Marketing: A Case Study
By Susan Tinnish Advisory Group Chair, Vistage | June 09, 2019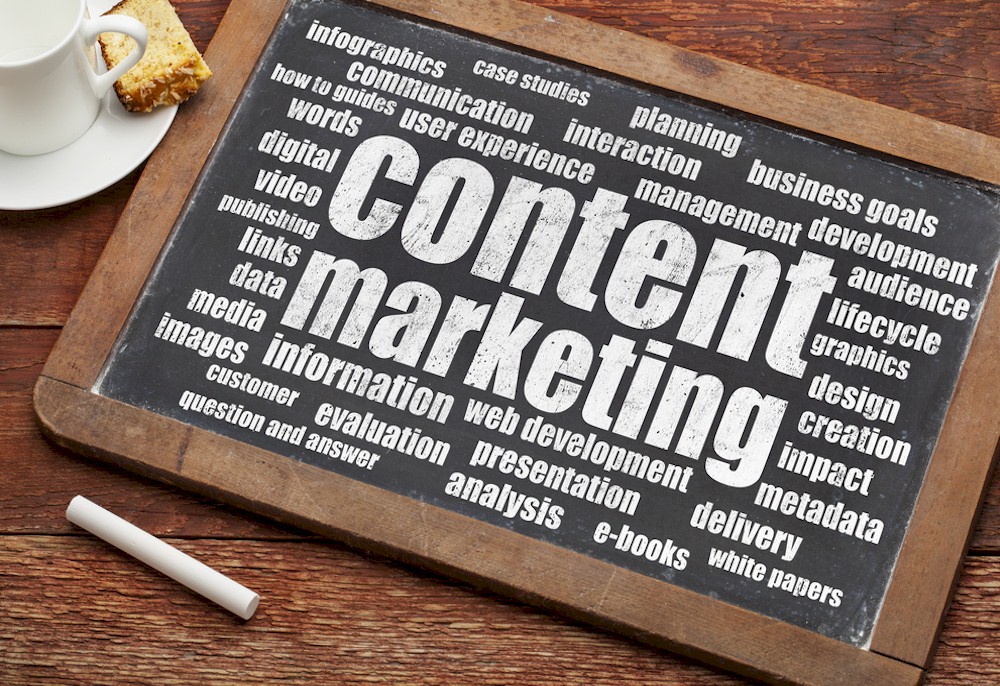 This article was co-authored by Sapna Mehta Mangal, Associate Professor, School of Hospitality Management, Kendall College at National Louis University
When travelers are first researching, they hunt for an inspiring experience; they are not focused on booking a hotel room. Potential guests are seeking "experiences" when they consider upcoming travel They're motivated by the prospect of experiences which align with their personal interests. Travelers want to experience a destination not simply visit a place. As a result, marketing efforts need to be pitched accordingly, and content marketing is the ideal way to appeal to potential guests and existing customers.
Content marketing is more than a buzzword. Content marketing is a marketing strategy revolving around the creation, publication, and distribution of unique content to a hotel's target audience to drive new traffic and create loyal, sticky customers. Content marketing takes advantage of traditional channels, digital platforms, thought leadership strategies and newer techniques (user-generated content) and tools (video, augmented reality, virtual reality).
Consider the following situation:
Mr. John Smith was reflecting on the operations of his hotel in his executive suite on the 20th floor. Overlooking the calm waters of Lake Michigan, his downtown 200-room, independent, boutique hotel was not meeting the city-wide room division key performance indicators. His feeling of isolation in the age of technology and his position as a General Manager were both daunting. The reputation of his property bewildered him. His sales and marketing team were over budget this past year but the traction and the net gain in profits over the year was dismal. Group sales and meeting books were impacted significantly. The property was not top of mind for many organizations or consumers.
Moreover, the sales and marketing team efforts did not translate into room sales. He had just attended a day-long leadership workshop and was especially struck by the content marketing seminar. He knew as a leader he had to intervene to make the difference. He left the workshop wondering:
Does content marketing make sense for our property?
How would content marketing fit into our overall marketing plan?
What tools could I use to highlight content that would showcase the strongest elements of our boutique hotel?
How can guests and influencers play a role in creating content for us?
Shuffling through his workshop file, Mr. Smith stumbled upon a definition of content marketing put forth by the Content Marketing Institute which defines it as:
"…a strategic marketing approach focused on creating and distributing valuable, relevant, and consistent content to attract and retain a clearly-defined audience – and, ultimately, to drive profitable customer action."
It's the creation and distribution of valuable information, such as videos, blog posts, and e-newsletters, as marketing tools to attract and retain customers. Content marketing is part of an overall strategic marketing strategy. Content marketing supports digital marketing campaigns. Ultimately, the goal of content marketing is to showcase a property's unique assets, story, and brand.
He concluded from the definition that he was on the right trajectory to shake up things for his property. He started wondering though, what aspects of content marketing would align with his property's ability to gain ground on the marketing front. Some of the benefits discussed at the workshop crossed his mind. Revisiting the customer online purchase journey to influence potential guests' buying decision was what needed to be examined first and foremost. Continuing to rely on OTAs to achieve an uptick in brand augmentation seemed like a step in the right direction. Being an independent property, he realized it was vital for him to build a positive reputation through fostering trust and credibility with current and potential guests.
Moreover, the website needed more eyeballs, engagement and an uptick in its inbound traffic and down tick in bounce rates, finally the outbound email marketing needed to achieve a higher click through rates, especially after a slow start to Q1. Further engaging guests through pull strategies was warranted. His mind was working overtime with ideas needing investigation.
Benefits
As he learned in the workshop, content marketing offers several benefits – several which were appropriate to the property.
Support Customers' Online Purchases
In today's internet-empowered world, travelers conduct online research as part of their decision-making process. According to Expedia, consumers visit an average of 38 sites. Content marketing remains a key way to connect and engage with customers as part of their online research. While price is an initial parameter of research, customers are also using online information to inspire them and create the desired experience. Creative content helps hotels to stand out and provide the necessary inspiration. Consumers are increasingly buying because of a brand's relevance to their needs at the moment.
Build a Positive Reputation
Great content builds a positive brand reputation. That reputation includes building trust with their leads, prospects, and guests. Building trust helps a property attract more customers and build hotel sales, occupancy, and revenue. As content marketing provides consumers with useful or interesting information, rather than selling to them, this builds trust and credibility in the hotel/brand. Another attribute of great content is that when guests or consumers read content, they develop an opinion of the hotel. If the content encountered is truly engaging, educational and valuable, consumers will start to think the positively about the hotel/brand.
Content marketing gives guests and potential guests a reason to interact with the hotel rather than other channels, including OTAs. Creating and managing content properly can drive more inbound traffic to the hotel's website. Content marketing supports engagement with consumers opting in to receive push notification. This reinforces the need for a high-quality database of subscribers.
Promote Thought Leadership
Consistently publishing content across various (and appropriate) platforms creates a reputation as a thought leader. Content can be on a hotel's own channels and also published on third-party publications or with influencers.
Content marketing is not reserved for B2C marketing but can also support B2B marketing. Meeting and event planners areconstantly evaluating trends, seeking current information about event planning issues, and creating experiences for their groups and clients. They have unique needs which a hotel, its destination, and its amenities can offer to support the goals and objectives of the meeting or conference.
Content marketing can drive quality traffic and result in higher conversion rates. Compelling content marketing is what consumers want to read, watch, or listen to. Content marketing has a great ROI - three times as many leads generated - compared to traditional marketing.
Strong hotel SEO helps a hotel's website rank higher in online search results. By regularly publishing relevant content to the website, this increases the site's SEO and makes the hotel more visible in online searches.
Steps to Implement Content Marketing
Mr. Smith took out his notebook and started jotting down notes. He planned to discuss aspects of content marketing with his sales and marketing team on Monday morning. In his notebook, he included steps he would like his executive team to take in order to implement content marketing successfully. He highlighted the following steps in his notebook:
Establish budget and staffing
Content marketing is a long-term commitment and requires consistent attention to realize results. A strategy will be shaped by resources (people and budget) and also the baseline of where a hotel is starting.
Regardless of resources, all content marketing initiatives require an underlying strategy. A properly crafted strategy forms a clear and holistic vision of marketing and the role of content marketing as part of the overall strategy. According to Content Marketing Institute, 75% of B2C marketers who said their organization is more successful this year compared with one year ago cite having a written content marketing strategy as the top reason. Strategy drives specific actions and also includes a measurement plan to track results.
A content marketing strategy should include:
- Goals
- Points of differentiation
- Target audience
- Brand story
- Content distribution approach
- Measurement plan
Plan an editorial calendar with high-quality content
Focus on quality and consistency rather than quantity. Aim for aspirational, comprehensive, informative, educational, inspiring content which is well thought out and written for the specific audience. Gain the attention and interest of guests by demonstrating the hotel or brand understands, cares and values them.
Ensure the content benefits from any paid ads or keywords, uses strong emotive words, and includes a good brand story. Scripting and professional writing is important. Leverage a broad topic by creating multiple posts or touchpoints. And take a broad topic and segment it into specific content for the appropriate target audiences.
Content Marketing Tools to Employ
For the next quarter, Mr. Smith knew he had to get his Director of Sales and Marketing on board and recommend the DOSM use relevant content marketing tools from the marketing tool box to elevate the hotel brand. During the workshop, Mr. Smith became aware of a variety of tools to consider using in content marketing including: email campaigns, online magazines/blogs, podcasts, video (on-site tv shows, webisodes, short films or documentaries),virtual reality, infographics, physical assets on property, user-generated content (UGC), and influencer-generated content (journalists, food bloggers, travel bloggers, and those with a significant social media following including average" consumers with a great following).
Putting it into Action
The purpose of content marketing is to educate, empower, or entertain. Content marketing should fill a void, meet a need, or solve a problem for a potential guest. As Neil Patel stated, "It's a lot easier to trust a company whose content showed you how to get something done successfully."
Mr. Smith wanted to coach his DOSM to employ specific steps. He felt it was important to:
Optimize the Website's SEO:
Often the fastest way to entice new guests is to be a top hit through search. Ensure the hotel has an established search engine optimization (SEO) strategy which ensures it appears on the first page of a search. Post new content on the website to keep organic searches fresh and strong.
Target Specific Audiences:
Break down content to focus on very specific niches. Consider what travelers will be attracted to the hotel (adventure, outdoor, foodie, cultural, visiting friends and relatives, history buff, health, and wellness, etc.). Focus specific content on the right traveler. As appropriate consider content for:
Families: family-friendly attractions, free attractions (Chicago Cultural Center's beautiful Tiffany glass ceiling, free walking tours), what to do with the family during different times of the year (in winter, in fall, when it rains…), vacationing with teenagers
Couples: splurge experiences, romantic views of the city, romantic restaurants
Solo travelers: restaurants with communal tables, events to meet other people like the Adler After Dark atthe Adler Planetarium, tour options (guided Kayak tour, architectural tours, etc.), sports events
Business travelers: ride sharing options, weather, business amenities, work-out options, running paths
Meeting planners: trends affecting group business, hotel support to create the experiences planners and attendees desire, concierge options, local attractions, other venues.
Group business: how to get to McCormick Place, the airport, restaurants, theater and museum options, sports events
Promote Unique Experiences:
Content should be entertaining, educational, and informative. Content should promote the hotel very lightly. Offer a perspective that only the hotel can offer. Some ideas for the hotel could include content on:

Best restaurants in the area. Chicago is a foodie town and good content helps guests find the hidden treasures. "Best"could include staff picks, ethnic selections, street food, or a general list.
Best practices for successful meetings and conferences.
How to stay healthy while traveling with walking or running paths along the lake, local health clubs open to guests, or the hotel's own amenities.
A chef's recipes if the hotel features a restaurant.
History of the hotel's building.
Where to taste craft beer or special cocktails.
City highlights.
Amenities: In-room amenities, on-property amenities (like roof top bar, special communal areas, happy hours, free bikes)
How to use the bike share system or public transportation (in Chicago the "el")
Hotel specials
All relevant hotel details (amenities, the local area, transportation, maps, etc.)
Leverage Events:
Use special events featured in the destination to create content: Feature content referencing Chicago's many neighborhood festivals or large events. For example, Gleneagles Hotel in Perthshire is famous for its three championship golf courses. When the hotel was the host of the 2014 Ryder Cup, it created video content before, during, and after the event. Look at a variety of events, large and small, including:
Art fairs/shows
Neighborhood festivals
Special museum exhibits
Theater productions (larger downtown theaters and neighborhood theaters)
Annual events (Air and Water Show, Lollapalooza, Pitchfork, Jazz Festival, Taste of Chicago)
Leverage the Destination:
Go deep in content. Provide information beyond the many and usual aspects of Chicago (The Art Institute or deep-dish pizza). Highlight more unknown and unique aspects of Chicago including:
Local neighborhoods: Develop content about The Gold Coast or Streeterville where the hotel is located.
Other neighborhoods: Encourage guests to venture beyond the Loop and the Magnificent Mile and see other Chicago neighborhoods including Wicker Park, Pilsen, Chinatown, Wrigleyville, Bronzeville or Boystown.
History: Place the hotel in the historical context of Chicago. Give details about how George Streeter founded Streeterville where the hotel is located.
Museums: Explore the treasures of lesser known Chicago museums like the Oriental Institute Museum, Pritzker Military Library, Clarke House Museum or the Glessner House Museum.
Parks: Chicago boasts over 550 parks – help visitors discover hidden or neighborhood gems.
Culture: Focus on different cultural experiences to attract the right audience to your property. Perhaps its opera, ballet, art, improv comedy or street murals.
Use Images:
A study by TripAdvisor found hotels and B&B pages with at least one photo on their website (compared to properties with none) boosted customer engagement levels by 138%.
Highlight Chicago's architecture, natural resources (parks, lakefront). For example, show sunrise views from the hotel of the lake – seasonal views, weather-influenced views (ice, storms, wind), time-lapsed videos, etc.
Ensure the text and images seamlessly tell the story
Include a Clear Call-to-Action (CTA):
Allow guest to take action after they are done reading/viewing the content online. Motivate a customer, guiding them to the next step (booking a hotel room, viewing hotel amenities, making a purchase, getting more information or contacting the sales team). Make it clear to the reader/user within the content what additional options they have.
Cultivate Relationships and Link Building:
Actively work to build relationships with sites which would realistically link to the hotel. The hotel can contribute to external resources. Generally, when contributing to external publications as a guest blogger, an opportunity exists to link back to the website. Quick relationships can be built with:
Convention & Visitor Bureaus
Travel-specific sites like Thrillist, an online media website covering food, drink, travel, and entertainment or The Crazy Tourist, a travel resource covering destinations all around the world.
Plan for Proactive and Reactive Content Marketing:
Interact with the different guest segments to learn more about their needs. Structure of the marketing team so staff can interact with guests consistently. This means being responsive to Tweets, responding to comments or likes. Position the hotel/brand with a distinctly human touch and friendly voice; don't rely on scripts to respond to guests on social media. One major airline has seven people generating content and 38 people responding to customers' comments. Staff accordingly to manage both sides of the interaction – the hotel must be prepared to respond to guests as well as generate original content.
Conclusion
As John Smith saw the sun setting in the west, he felt excited about what lay ahead for his property. He felt confident his property would gain traction in the competitive marketplace. As he walked towards his office door and switched off his light, he had to remind himself his property was in the business of serving people. The challenge the sales and marketing team would face is providing his current and potential guests with a memorable experience both online and offline. He also realized serving the guest needed to pervade all content marketing efforts.
Using content marketing to foster engagement, no doubt, would increase his boutique hotel brand equity online and by using content marketing strategies he was confident the property could appeal to the right audience. The content produced could have the power to motivate his highly-engaged potential guests on their path-to-purchase. This will lead to more direct booking conversions. He grinned to himself as he walked towards the elevator.
HotelExecutive retains the copyright to the articles published in the Hotel Business Review. Articles cannot be republished without prior written consent by HotelExecutive.