Using Thoughtful Design to Attract Today's Work-From-Anywhere Traveler
By Paul McElroy Executive VP of Construction & Design, Highgate | November 2023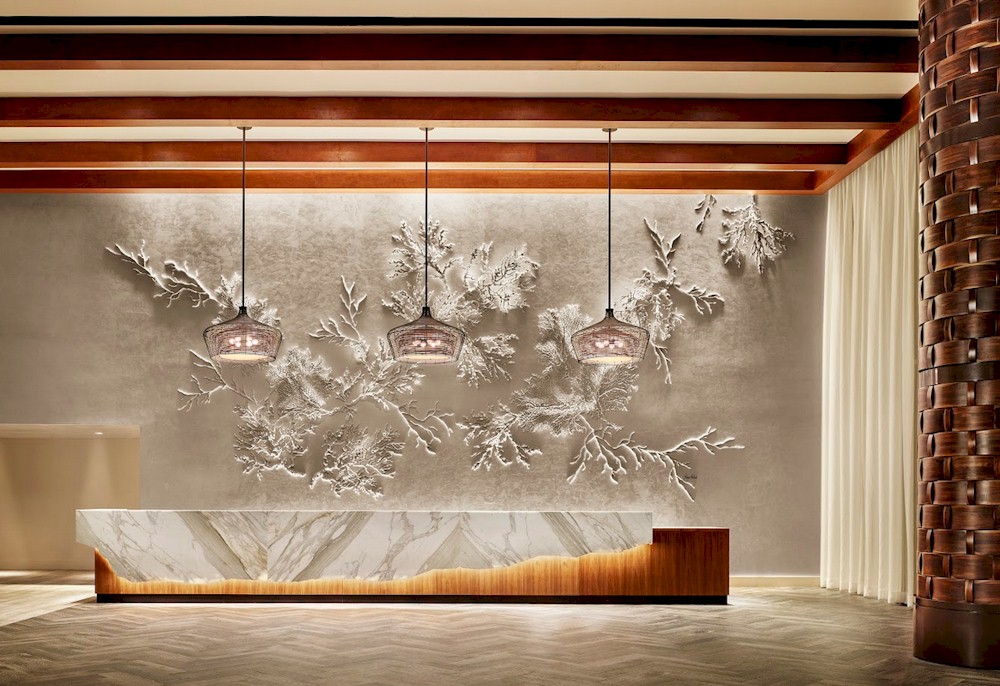 I'm writing this from my office at the Alohilani Resort, across the street from Waikiki Beach, Honolulu, Oahu.
I'm lucky, but I'm not the only one. Since early this morning, the hotel's restaurant and lobby have been abuzz with people clacking away on laptops while sipping coffee and looking out at one of the most famous beaches in the world. Are they here for work? Or checking in with the office while on vacation?
Perhaps a more important question is: Does it matter? It's 2023 and remote work is more prevalent than ever. More than a quarter of paid workdays in the United States are done remotely, according to research from Stanford University. And that's not just the pandemic talking: The number of people working from home began rising in the 1980s, and as technology continues to evolve workers will have more (and better) tools to make remote work easier and even more widespread.
As the importance of the traditional office continues to wane, so-called third spaces become increasingly important. And we in the hospitality industry have an incredible opportunity to shift our design thinking in a way that'll capture the attention and loyalty of the work-from-anywhere crowd.
Help Them Plug in
Technology has always been paramount, but given the increase in bleisure travel, easily accessible state-of-the art technology is now a must-have. This shift in mindset is something we've been meticulously considering across various markets-yes, even in leisure destinations like Waikiki. No destination is immune from the work-from-anywhere revolution. That means we need to think about a wider, more diverse array of functional offerings right along with aesthetics.