The Biggest Mistake Hotel Chains Make Following Merger & Acquisition
By Paul Murray Vice President Hospitality, Revenue Analytics | October 20, 2019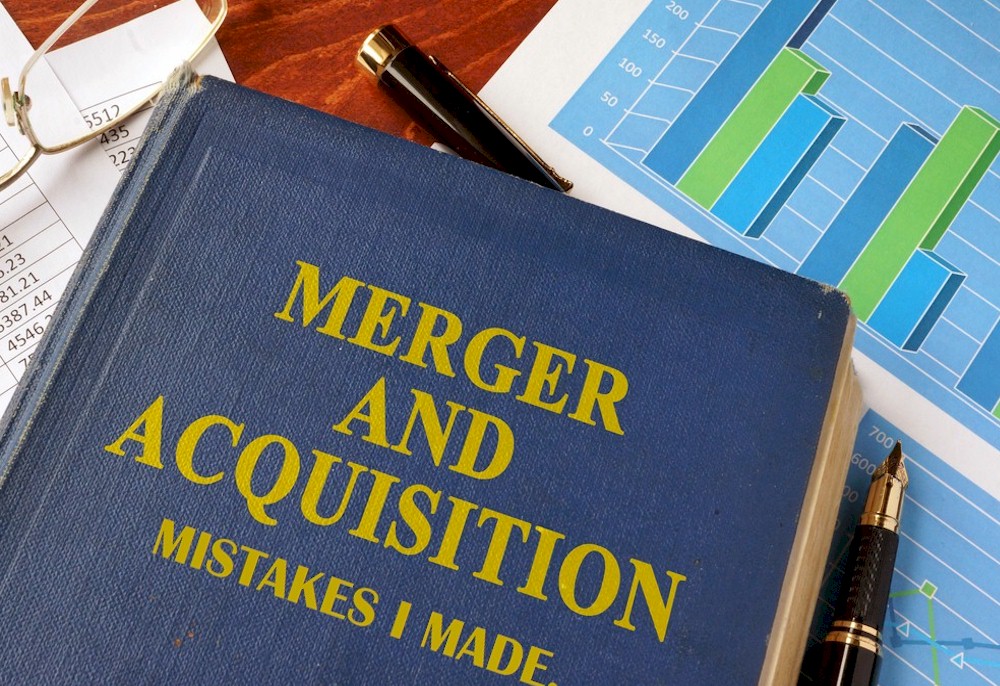 This article was co-authored by Tess McGoldrick, Director, Hospitality Customer Strategy & Success, Revenue Analytics
In recent years, more hotel chains have become giant players through merger and acquisitions. In fact, last year saw corporate mergers and acquisitions reach an all-time high in the U.S. and globally at 18 mergers, a trend exceeding $50 billion and increasing since 2015.
In 2016, for instance, Marriot International scooped up Starwood Hotels & Resorts Worldwide for $13.3 billion, Wyndham Hotels & Resorts purchased La Quinta Holdings for $1.95 billion last year, and AccorHotels recently bought Fairmont Raffles Hotels International. Hyatt got in on the action when it acquired Miraval, and, in February, Best Western took a big bite when it nabbed WorldHotels and its 300 luxury properties.
Clearly, industry consolidation is strong and growing.
What's Driving This Trend?
Opportunity.
Consolidation helps hoteliers expand their portfolios to access additional markets, increase their leverage with online travel agencies (OTAs), collect deeper loyalty data, and create more direct relationships with travelers.
But with these mergers come another big question: What should be done about the different Revenue Management strategies and systems each property uses within the newly formed chain?
What we find is many accidentally fall into one of two traps.
Trap #1 – Operating "As-Is"
After a merger, many hoteliers allow newly acquired brands to continue to operate "as-is," with no change in their approach to Revenue Management. They don't integrate their systems with other brands ? it's just business as usual.
The benefit is each brand maintains the previous Revenue Management solutions that have been historically installed and offer the most familiarity to hotels.
The problem? Hotel chains can't achieve efficiencies of scale with a host of disparate Revenue Management technologies and strategies under one roof.
In this scenario, we often see "fiefdoms" that work to do the best for their individual division but overlook the benefits of the entire hotel chain. In other words, while everyone individually is happy, you are not providing optimized profits to the whole chain. Clearly, something is missing from this approach.
Trap #2 – One-Size-Fits-All
Other newly merged hotel companies try to solve Revenue Management for the chain with a "one-size-fits-all" approach across their portfolio, meaning they convert newly-acquired brands to the parent company's current Revenue Management strategies and technologies.
Does it work? Let's consider the needs of an economy hotel vs. a luxury hotel.
Pricing and inventory decisions. For an economy hotel, pricing is critical in the short booking window and inventory controls may not even be necessary. But the same is not true for the luxury hotel, which needs to maintain premium rates for upscale accommodations, mask discounts through non-public channels, and offer customized bundling/merchandising to drive revenue opportunities while increasing guest satisfaction.
Demand characteristics. As stated before, economy hotels have short booking windows, mostly individual travelers, and sellouts are rare. But luxury hotels must contend with long lead times, seasonality, and channel complexity.
Operating complexity. Economy hotels might have a dedicated revenue manger, but typically they have one person that either manages multiple properties or multiple functions at the same property. This model does not work at luxury properties which require several managers handling premium service levels.
Bottom line: If a luxury hotel chain uses an economy Revenue Management solution, the luxury brand will be underserved and may risk losing customers. And, if an economy hotel becomes part of the luxury hotel system, the economy hotel will likely be overwhelmed with the many complexities of a luxury brand.
So, it's clear that a "one-size-fits-all" Revenue Management solution will not work for many hotel chains.
The Downside of Going it Alone
You have completed a merger and are aware of Revenue Management traps that affect a growing hotel company. What is your next move?
If you decide to employ existing software solutions in the hospitality space, you will certainly enjoy the benefits of off-loading direct responsibilities for creating new technologies and driving ongoing analytical innovation.
The drawback is you run the risk of falling into the "one-size-fits-all"
trap by adopting a solution that is not responsive to the needs of your different brands. Additionally, there can be limitations in fitting solutions capabilities to your unique tech stack and Revenue Management strategies. The result is reduced revenue impact, lowered competitive advantages, and a decline in perceived chain value in your owner's eyes.
So, instead, you consider bringing a Revenue Management solution in-house. With this approach, you capture maximum flexibility to fit the needs of your different hotel types and can integrate data throughout the organization to support executive decision-making.
However, you quickly run into the challenge of attracting a team of talented engineers and mathematicians that can be devoted to your proprietary RMS (Revenue Management System). If you do hire the right talent, you still run the risk that they do not have the depth of expertise in the intricate world of hotel pricing and inventory management. Furthermore, they may not have the desire to move into an ongoing support role for the system or have the capacity to balance a support role with the need for ongoing innovation necessary to maintain a competitive RMS.
Now, you have seemingly hit a dead end. So, how do you proceed?
Best Solution: The Best of Both Worlds
What will work when mergers and acquisitions result in a broader mix of hotel brands?
The answer is a Revenue Management solution that combines the best from existing industry software and an in-house RMS. Better yet, to avoid common post-merger traps, a thoughtful approach would be to deliver Revenue Management solutions that are tailored to the needs of hotels and integrate holistically throughout the enterprise.
So, what is this alternative approach? To solve this conundrum, hotels chains must partner with technology and analytics experts that can supplement the capabilities of proprietary Revenue Management solutions.
Using an in-house proprietary RMS is a proven solution in the largest hotel chains across the globe. It allows hotel companies flexibility to build specifically to Revenue Management strategies, integrate with unique enterprise technology eco-systems, and build solutions that are tailored to the specific chain scales across the organization.
But enhancing this approach with a partner that delivers deep industry expertise in analytics and technological horse power will keep you ahead of the competition and put you in the driver's seat. With this approach, you get the right-sized machine learning and artificial intelligence algorithms that are proven to drive revenue but also align with the business in a way that drives high adoption.
Additionally, the right partner to your proprietary RMS delivers a proven technology platform that benefits the entire organization by:
Harnessing cloud architecture
Optimizing speed and performance for hotels
Providing scalability and unlimited growth
Delivering a fully secure environment
The payoff for hotels is industry-leading analytics, including forecasting, pricing, and inventory optimization which are then "white-labeled" inside the chain's proprietary RMS. And, for the hotel company, the result is delivering increased value to owners which will differentiate you from competing brands.
In all, you retain flexibility to serve the needs of different hotels, drive chain value, and leverage a third party to solve the need for analytical expertise, support, and ongoing innovation.
Overcoming Mindset
So, what's stopping hotel chains from implementing a tailored, centralized, and holistic solution?
The mindset of owning a proprietary RMS.
Many think they have an advantage using standard industry solutions but may be using the same software other hotel chains are using which diminishes their competitive edge.
Another limiting mindset is inertia. We see a lot of hotel chains that are frozen in action, often dragged down by the lethargy of corporate bureaucracy.
But the ability to move fast and embrace innovation gives chains the ability to take a leadership position in the industry.
There are ample cases of chains that have implemented this approach to drive annual revenue impact upwards of 5% and generate hundreds of millions of dollars. These are hard numbers to walk away from indeed!
Executive Takeaway
As a result of this merger and acquisition activity, hotel chains may struggle with an "as-is" Revenue Management approach that is too disconnected and unfocused across the new organization, or alternately suffer from a "one-size-fits all" approach that's overly homogenous.
Neither of these strategies will lead to long-term success for the newly merged organization.
Alternatively, Revenue Management solutions that are tailored to each hotel and integrated across the enterprise will prove profitable into the future.
Choosing the right RMS solution is critical to solving this equation. You can either implement existing RMS software or brave the world of hosting an in-house solution.
There is a better option.
Namely, leveraging proprietary Revenue Management solutions to build systems that are tailored to your hotels and partnering with industry experts that combine proven analytics with modern technology and deliver ongoing innovation to keep your chain in front of your competition.
How do you get there? Be decisive and act fast!
Questions to Ask Your Revenue Management Partner
How do you find the right partner for Revenue Management? Here are a few questions to consider:
Do I have a broad range of hotel brands that have disparate Revenue Management systems and needs?
When is the last time I've updated our Revenue Management solution? Am I happy with the current system or do I think I need to find a solution that can better optimize our current data and systems?
Do I have data and information that is structured to support a global view of my chain?
Do I have the right employees (and the budget to hire) to improve my system, maintain it, and ensure that it's updated with the latest technology and trends?
Can I afford not to update my system and still stay ahead of my competition?
HotelExecutive retains the copyright to the articles published in the Hotel Business Review. Articles cannot be republished without prior written consent by HotelExecutive.