The Hotel Labor Shortage: Three Things You Can Do Right Now
By Ken Greger Partner, August Leadership | March 15, 2020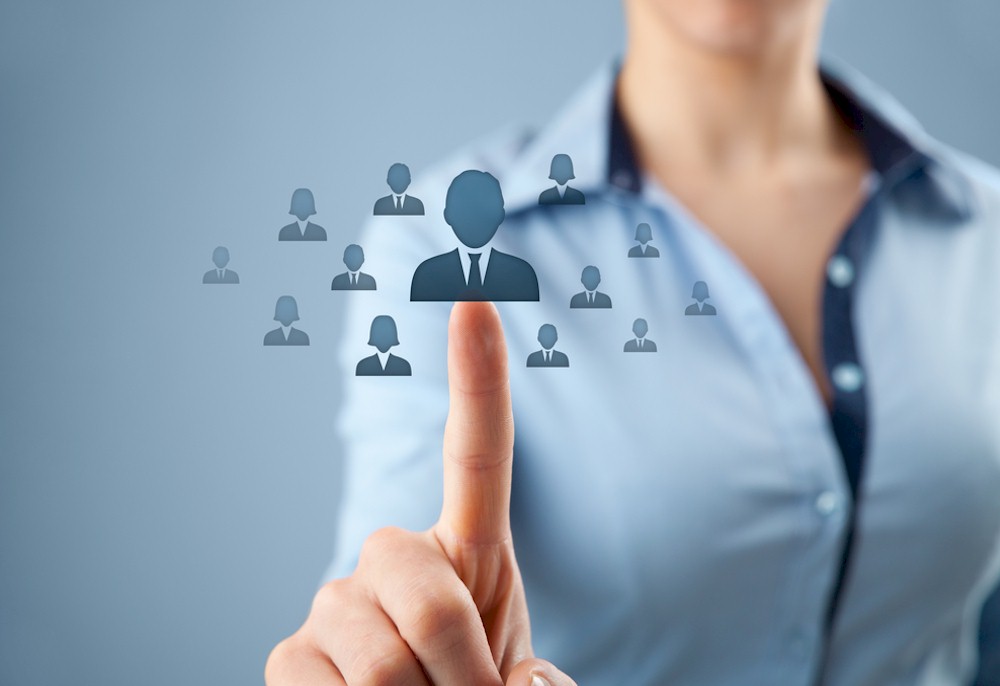 It was 2007 when I first began publicly warning of the coming labor shortage. I was speaking at the Global Spa Summit in New York City and shared some of the following information, including data from the U.S. Bureau of Labor Statistics:
There is a growing shortage of human capital, and a future filled with retirees
Between 2007 and 2015, the number of people 65 and older is expected to increase 26%
The supply of people 40 to 54 years of age will shrink by 5%
The generation of Americans 25 to 39 will grow by only 6%
The U.S. Bureau of Labor Statistics predicts a shortfall of 10 million workers by 2010, and by no later than 2015
In addition, it was believed that entrepreneurs would be starting their own businesses at a younger age, a potentially negative impact to employers. Further, these trends were definitely not limited to the United States! In 2007, global trending indicated that by 2025, the supply of workers aged 15 to 64 was expected to drop by 7% in Germany and by 14% in Japan!
In December 2007, shortly after I began talking about the looming shortage, the U.S. economy suffered a disastrous hit, the second deepest recession in a century. I remember participating on an ALIS panel in January 2009 with my topic being the labor shortage at a time when headlines were announcing massive layoff's almost every day! In fact, shortly after the ALIS panel, General Motors laid off nearly 50,000 workers! Because math doesn't lie, the facts I'd presented remained on solid ground, but the deep recession was clearly going to delay the inevitable.
Known as the Great Recession, the economic downturn technically ended in June 2009, but, while economists might have known that, the pain and repercussions remained ongoing. The following is excerpted from an article by Robert Rich, a researcher with the Federal Reserve Bank of New York at the time, that appears on FederalReserveHistory.org:
"The Great Recession began in December 2007 and ended in June 2009, which makes it the longest recession since World War II. Beyond its duration, the Great Recession was notably severe in several respects. Real gross domestic product (GDP) fell 4.3 percent from its peak in 2007 Q4 to its trough in 2009 Q2, the largest decline in the postwar era (based on data as of October 2013). The unemployment rate, which was 5 percent in December 2007, rose to 9.5 percent in June 2009, and peaked at 10 percent in October 2009."
Needless to say, with unemployment at those levels, it was hard to imagine a labor shortage! Many of us watched first-hand as companies cut not only lower- and middle-level talent, but also substantially reduced expensive senior leadership positions as well.
The recession lasted so long that many company leaders - despite working with skeleton crews - discovered they had survived the storm with less and didn't need the extra cost or 'risk' of restoring the company to its former full employment status. They had made it through a disaster with far fewer people, so many companies decided to march into the future with a lean and mean team and healthy EBITDA. The resulting high unemployment deferred any thought of a labor shortage.
The Math
About that math – it's indisputable because it's based on birth rates and retirees. In early 2019, Forbes ran an excellent article, "Help Desperately Wanted: The Coming Employee Shortage," that easily illustrates the math and its impact:
"The year 2018 represented a significant point. It was exactly 65 years since 1953, which represented the peak of the Baby Boom. That year, the fertility rate in the country was 4.3 - the average family had four and a third children. It is not insignificant that the largest growth of schools in the US was in the late 1950s and early 1960s, as political leaders were mostly caught flat footed by the tidal wave of kids. After this, due to a number of factors including the introduction of the pill, the fertility rate collapsed over the course of the next twenty years before reaching a nadir in 1976 of about 1.7 children.
It should be noted that the replacement rate - that point where a population remains stable - is 2.1 children per family. Remember that number, because it drives a lot of the current economic situation.
There are now as many Baby Boomers in retirement as there are out of it. That means that those people born in the 40s and 50s are drawing their money out of pension funds and saving rather than getting it from their labor and investment. They are investing less, and are seeking safer havens. They are also spending more and more of their money on health care, which is drawing down their nest eggs faster than most like, and have been staying at least partially employed. The oldest Boomers are now in their mid-seventies. More people are working longer, but by eighty, their ability to participate in the work force declines quickly.
This means that there is a significant percentage of the population that is now dropping out of the labor force, and this factor is accelerating, and will do so for the next twenty years as we ride the fertility roller coaster on the way down. This is taking out both the senior management and the operational experts within companies, the ones that generally know where the bodies are buried."
McKinsey & Company has stated, "For many companies and governments, global labor and talent strategies will become as important as global sourcing and manufacturing strategies." With that in mind, here's a shot of reality:... the hospitality industry isn't just competing for talent with other hotel companies. We're competing for talent with all other industries!
Hospitality's Labor Reality Today
After 10 years of continuous growth since the Great Recession, with at least 500,000 hotel rooms added during that period, hospitality's C-suite industry-wide is lamenting the shortage of talent, and there's a reason for that. As mentioned in Deloitte's 2019 U.S. Travel & Hospitality Outlook, "The travel industry can't grow without talent: Labor gaps are not new to travel, but the magnitude of the current workforce shortage certainly is. In 2009, the US Bureau of Labor Statistics estimated 353,000 job openings across the leisure and hospitality sector. As of 2018, with the travel industry surging, that number swelled to 1,139,000. In fact, travel leads all industries in open positions."
Not only are we experiencing a very real labor shortage, but it is critical to get the right people in place now to optimize our businesses and successfully navigate the industry cycle and softer market conditions that we know will come. And with a diminishing global workforce, we must work harder to find and keep the best and the brightest. Quoting again from Deloitte's report previously referenced, "And the problem doesn't just center around unskilled labor. In the airline industry, for example, pilot shortages are constricting growth, even threatening the viability of some smaller, regional carriers."
Don't Panic – Do Something
The companies planning to win in the talent arena must increasingly view their human capital as the single most important driver of competitive performance. But we aren't just individual companies – we're also an industry and we must make an authentic, collective effort to work together so our industry wins – then we can compete in a better arena.
To win, we must set up our industry – and our respective organizations - to Attract, Train, Grow and Retain. Here are some things you can do:
Commit to A Positive Working Environment
Every company has a culture by design or by default. The work environment reflects the culture and the company's values. It doesn't matter if a pretty list of values is framed and posted at headquarters and in back of the house at properties; what matters is what really happens. Does your company authentically value and care about its human capital? If so, does the workplace environment reflect that? If not, what are you going to do about it? This is Step #1 for competing in the labor shortage arena – if you don't get this right, you might attract the best people, but you won't retain them.
Take a look at Fortune's 2019 list of the 100 Best Companies to Work For and you'll see the following:
#1 - Hilton
#5 - Kimpton Hotels & Restaurants
#31 - Marriott International
#32 - Hyatt Hotels
#89 - Four Seasons Hotels & Resorts
Wow! Hotel companies comprise only 5% of the top 100! We're in the hospitality business, yet this is a poor showing if we're serious about attracting people to our industry and companies! Who knows better how to treat guests and make them feel valued and important? Who better caters to guests' needs? Oops – it looks like we could do a better job extending that level of care to our people. There is some introspection called for here. Get to work – check out what your competitors listed above are doing in all categories of workplace attributes, compensation and benefits, etc. Do it now.
In his book, Impending Crisis - Too Many Jobs, Too Few People, Roger Herman says that what happened after the recession is that "Businesses just went back to believing there were plenty of workers and that turnover was inevitable." He talks about "warm-seat" attrition, referring to people who have checked out, but haven't left. No one wants to feel inadequate, disregarded or taken for granted. The hospitality and tourism industry at large has always suffered atrocious turnover levels, but it's a mistake to accept that.
Remember – some of your competitors don't suffer anywhere near the turnover your company may experience. Turnover is toxic to a business - addressing the issue and the underlying factors requires high-priority C-suite attention to successfully achieve workforce stability and a solid talent pipeline.
Develop and Grow Your People
Assuming you get the work environment right, remember to properly onboard your hires, and to continue to develop and grow them, along with others on your team. When a farmer stops cultivating the soil, there are no crops to harvest. If you want to retain the best people, keep cultivating. Not only does this bear fruit but good people lead to other good people, as in happy employees recommending their company to colleagues, a powerful source to have on your side given the influence of social media.
Stop Recycling
We all know this industry isn't rocket science, but most hotel companies continue to err on the side of seeking people with "industry experience." This means they persist in recruiting from other hotel companies, perpetually recycling talent. I'm the last one to knock the value of experience, but how is someone perfectly suited to our industry supposed to get that experience if he or she is not already in the recycling bin? The answer is that they can't unless the industry expands its field of vision, allowing all parties to benefit.
Here are some examples of where you can look:
HSMAI Foundation
The HSMAI Foundation is on an active mission to establish collaborative partnerships across hospitality and tourism organizations to create an employment brand for the industry that continually attracts and retains rising stars. Agnelo Fernandes, Chair of the HSMAI Foundation, further explains: "The Foundation understands that smart, innovative and creative professionals must choose hospitality careers if we as an industry are going to successfully create, capture, manage and optimize revenues. The Foundation's newest initiative – Open Your World – offers unique and highly relevant resources to enhance the visibility of sales, marketing and revenue optimization as desirable career paths in the hotel industry." This isn't just talk – there is action! As Foundation President Fran Brasseux, points out, "Our boldest initiative is to attract new talent to the industry through a trailblazing partnership with the U.S. Chamber of Commerce's Hiring Our Heroes Initiative to employ thousands of military spouses with hotel partners across the country and around the globe."
This is an amazing new resource for talent and a potential goldmine for our industry. Some major hotel companies have stepped up to provide financial support for the HSMAI Foundation's initiative and there is always room for more.

The First Step Act and Second Chance Hiring
Second chance hiring builds on the success of the historic First Step Act, which was signed into law in December 2018. This landmark legislation reformed policies that failed Americans for decades and enabled some offenders to have their sentences reviewed. The purpose of the Act was to create a fairer justice system for all and enact programs to reduce recidivism and make our communities safer.
To my knowledge, there is no "official" website for second chance hiring, but one site does seem to emerge as central and lists nearly 300 companies committed to giving offenders that second chance.
Unfortunately, there are only 10 hotel companies currently listed. Again, here's a potential source of labor that, in many instances, is anxious to be back in the labor force being a productive member of society. And, like her or not, this issue is a passion for Kim Kardashian West, who has been heavily involved in supporting its success. Last year, she and the White House announced a Ride Share program that provides Lyft gift cards to former prisoners to help with transportation to and from job interviews, workplaces and to see family members. Some of the key benefits mentioned about second chance hiring follow:
Gives former prisoners the chance to successfully reenter society and live a life with dignity and meaning.
Instead of struggling to find the talent they need, businesses that hire former prisoners can often gain productive and dedicated workers.
All Americans benefit when former prisoners are able to find an occupation and a purpose rather than returning to crime.
Does your company have the courage to explore this new potential source of talent?
AHLA and AHLEF Career Development Programs
The American Hotel & Lodging Educational Foundation (AHLEF) – the charitable arm of the American Hotel & Lodging Association - is dedicated to helping people build careers that improve their lives and strengthen the lodging industry. These programs lift individuals out of poverty and connect them with a life-long career in the industry, offering the opportunity to earn certifications that promote current hotel employees into leadership positions.
These are but three examples of resources at your fingertips that not only help your company source talent in the labor shortage, but benefit our industry and society as well.
Summary
The Travel & Tourism sector represents nearly 10% of all global employment, and it's pretty clear that a labor shorting is upon us. I hope this article has helped you understand what it takes to compete and how to be resourceful in a tight labor market.
In order to win, we must:
Promote our industry as a compelling, rewarding profession (college graduates have a lot of career choices)
Set our companies up to Attract, Train, Grow and Retain talent
Partner with academia, and with one another
Cultivate fresh talent and stop relying on recycling
Commit serious resources to make our work environments positive for our people
Together we can make our industry compelling. Together we can win! Real action is required so let's get started.
HotelExecutive retains the copyright to the articles published in the Hotel Business Review. Articles cannot be republished without prior written consent by HotelExecutive.