If you are having trouble viewing this email, please
click here

MARCH

Human Resources: An Era of Transition

Thursday March 14, 2019
The New Work/Life Balance and Our 24-Hour Hospitality Business

The definition of work/life balance has a different meaning to the newer generations entering the workforce. The hospitality business has always been a time intensive one for the leaders and colleagues working in our hotels. Work/life balance is now expected in other ways. While the newer generations are always available on their phones, responding to emails and texts at any time of day and night, they also expect to have flexibility in when and where they work. Working remotely and taking personal time are some of the concessions that need to be implemented to keep these employees engaged and motivated.
TRENDING THIS WEEK
Ignore Hotel Crisis Management Preparation at Your Peril
Hospitality industry leader Ed Fuller shares his expertise on the importance of hotel safety and security preparedness in today's tumultuous times. The need for hotels, both large and small, to have crisis management and a crisis communications management plan in place at all times has never been more urgent. Hopefully, hotel executives will never need to activate these plans but being prepared is paramount. Additionally, Fuller highlights several news stories that sparked a media relations nightmare for several national brands offering readers insight on how local incidents can become front page news thanks to people's smart phones.

DAILY HEADLINES - Thursday Mar 14, 2019
| | |
| --- | --- |
| | More from our online Library Archives... |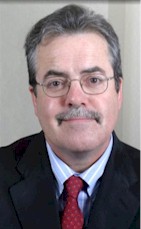 J1 Visa Programs: Enhancing Your Hotel Workforce
At every industry meeting I attend the topic of workforce, the difficulty in finding talent and good workers, becomes a theme throughout the meeting discussions. Industry actions are spurred by experienced industry leaders that are committed to building educational and economic opportunity across the US, and advancing long-term career opportunities to build a more highly-skilled, competitive workforce. In partnership with the National Restaurant Association the American Hotel and Lodging Association, has received a Department of Labor contract to develop a management level apprenticeship program for the hospitality industry. In addition to developing our domestic labor market global recruiting can also create value.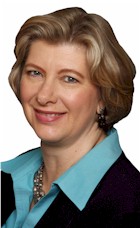 Caught in the Engagement Survey Spin Cycle?
Employee engagement in the U.S. is a mess. Gallup tells us only 32% of our employees are engaged, and that figure has hardly budged over 15 years. Worse, Deloitte says we are about to spend $1.53 billion a year to "fix" it. Unless we get smarter, we'll be flushing that fortune instead of fixing. It gets worse. Again according to Gallup, those remaining 68% are either sleepwalking or sabotaging. So unless your company is different, two-thirds of your employees aren't giving their all. One has to wonder: How much better would our economy be if we solved employee engagement?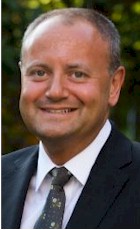 Reinventing Hotel Human Resources to Support a New Way of Working
In the service sector people are not a business' greatest asset. People are the lynchpin of its success or failure. People are our staff; our customers; the travel agents and tourist boards that encourage clients to stay with us or eat with us; our suppliers; the people who recommend us through word of mouth; our communities; our critics and defenders; our lifeblood. Yet, in terms of business, the idea of a company - in the hospitality sector or otherwise - having a 'people strategy' is a relatively new concept.

April 2019:
Guest Service: A Culture of YES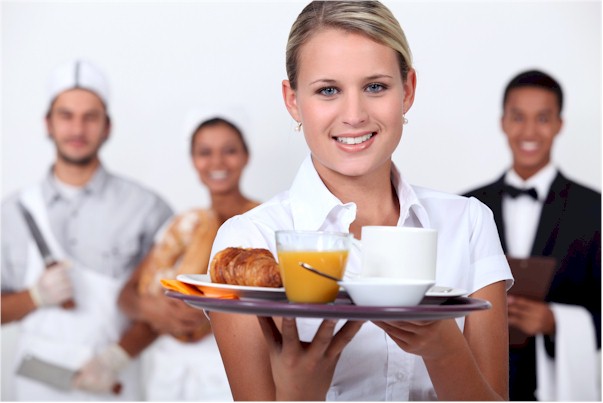 In a recent global consumers report, 97% of the participants said that customer service is a major factor in their loyalty to a brand, and 76% said they view customer service as the true test of how much a company values them. And since there is no industry more reliant on customer satisfaction than the hotel industry, managers must be unrelenting in their determination to hire, train and empower the very best people, and to create a culture of exceptional customer service within their organization. Of course, this begins with hiring the right people. There are people who are naturally service-oriented; people who are warm, empathetic, enthusiastic, pleasant, thoughtful and optimistic; people who take pride in their ability to solve problems for the hotel guests they are serving. Then, those same employees must be empowered to solve problems using their own judgment, without having to track down a manager to do it. This is how seamless problem solving and conflict resolution are achieved in guest service. This willingness to empower employees is part of creating a Culture of Yes within an organization. The goal is to create an environment in which everyone is striving to say "Yes", rather than figuring out ways to say, "No". It is essential that this attitude be instilled in all frontline, customer-facing, employees. Finally, in order to ensure that the hotel can generate a consistent level of performance across a wide variety of situations, management must also put in place well-defined systems and standards, and then educate their employees about them. Every employee must be aware of and responsible for every standard that applies in their department. The April issue of the Hotel Business Review will document what some leading hotels are doing to cultivate and manage guest satisfaction in their operations.