If you are having trouble viewing this email, please
click here

MARCH

Guest Service: A Culture of YES

Thursday March 14, 2019
The New Work/Life Balance and Our 24-Hour Hospitality Business

The definition of work/life balance has a different meaning to the newer generations entering the workforce. The hospitality business has always been a time intensive one for the leaders and colleagues working in our hotels. Work/life balance is now expected in other ways. While the newer generations are always available on their phones, responding to emails and texts at any time of day and night, they also expect to have flexibility in when and where they work. Working remotely and taking personal time are some of the concessions that need to be implemented to keep these employees engaged and motivated.
TRENDING THIS WEEK
Ignore Hotel Crisis Management Preparation at Your Peril
Hospitality industry leader Ed Fuller shares his expertise on the importance of hotel safety and security preparedness in today's tumultuous times. The need for hotels, both large and small, to have crisis management and a crisis communications management plan in place at all times has never been more urgent. Hopefully, hotel executives will never need to activate these plans but being prepared is paramount. Additionally, Fuller highlights several news stories that sparked a media relations nightmare for several national brands offering readers insight on how local incidents can become front page news thanks to people's smart phones.

DAILY HEADLINES - Thursday Mar 14, 2019
| | |
| --- | --- |
| | More from our online Library Archives... |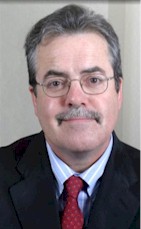 J1 Visa Programs: Enhancing Your Hotel Workforce
At every industry meeting I attend the topic of workforce, the difficulty in finding talent and good workers, becomes a theme throughout the meeting discussions. Industry actions are spurred by experienced industry leaders that are committed to building educational and economic opportunity across the US, and advancing long-term career opportunities to build a more highly-skilled, competitive workforce. In partnership with the National Restaurant Association the American Hotel and Lodging Association, has received a Department of Labor contract to develop a management level apprenticeship program for the hospitality industry. In addition to developing our domestic labor market global recruiting can also create value.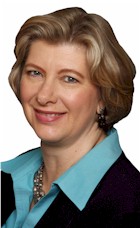 Caught in the Engagement Survey Spin Cycle?
Employee engagement in the U.S. is a mess. Gallup tells us only 32% of our employees are engaged, and that figure has hardly budged over 15 years. Worse, Deloitte says we are about to spend $1.53 billion a year to "fix" it. Unless we get smarter, we'll be flushing that fortune instead of fixing. It gets worse. Again according to Gallup, those remaining 68% are either sleepwalking or sabotaging. So unless your company is different, two-thirds of your employees aren't giving their all. One has to wonder: How much better would our economy be if we solved employee engagement?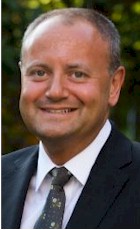 Reinventing Hotel Human Resources to Support a New Way of Working
In the service sector people are not a business' greatest asset. People are the lynchpin of its success or failure. People are our staff; our customers; the travel agents and tourist boards that encourage clients to stay with us or eat with us; our suppliers; the people who recommend us through word of mouth; our communities; our critics and defenders; our lifeblood. Yet, in terms of business, the idea of a company - in the hospitality sector or otherwise - having a 'people strategy' is a relatively new concept.

May 2019:
Eco-Friendly Practices: Corporate Social Responsibility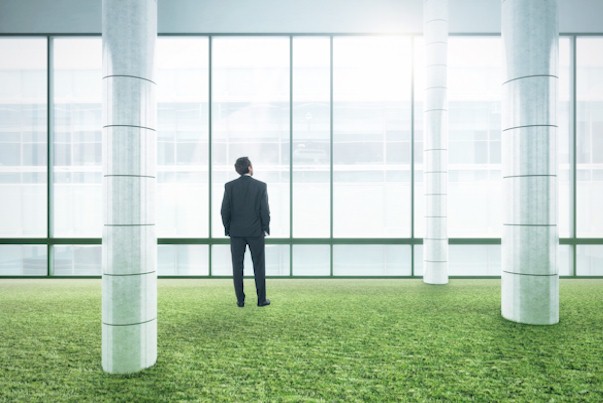 The hotel industry has undertaken a long-term effort to build more responsible and socially conscious businesses. What began with small efforts to reduce waste - such as paperless checkouts and refillable soap dispensers - has evolved into an international movement toward implementing sustainable development practices. In addition to establishing themselves as good corporate citizens, adopting eco-friendly practices is sound business for hotels. According to a recent report from Deloitte, 95% of business travelers believe the hotel industry should be undertaking "green" initiatives, and Millennials are twice as likely to support brands with strong management of environmental and social issues. Given these conclusions, hotels are continuing to innovate in the areas of environmental sustainability. For example, one leading hotel chain has designed special elevators that collect kinetic energy from the moving lift and in the process, they have reduced their energy consumption by 50% over conventional elevators. Also, they installed an advanced air conditioning system which employs a magnetic mechanical system that makes them more energy efficient. Other hotels are installing Intelligent Building Systems which monitor and control temperatures in rooms, common areas and swimming pools, as well as ventilation and cold water systems. Some hotels are installing Electric Vehicle charging stations, planting rooftop gardens, implementing stringent recycling programs, and insisting on the use of biodegradable materials. Another trend is the creation of Green Teams within a hotel's operation that are tasked to implement earth-friendly practices and manage budgets for green projects. Some hotels have even gone so far as to curtail or eliminate room service, believing that keeping the kitchen open 24/7 isn't terribly sustainable. The May issue of the Hotel Business Review will document what some hotels are doing to integrate sustainable practices into their operations and how they are benefiting from them.