If you are having trouble viewing this email, please
click here

AUGUST

Food & Beverage: Millennial Chefs Lead the Way

Tuesday August 13, 2019

Hotel Food and Beverage Trends: Eat, Drink, Repeat

Patrick Hildebrandt, Executive Chef of Valencia Group's Texican Court, talks about how the future of hotel food and beverage requires a shift to new preferences and palates. In "Hotel Food and Beverage Trends: Eat, Drink, Repeat," he discusses local sourcing and what it means to different people; the importance of fresh produce and healthier eating; dairy-free substitutes, ice cream, the all-mighty white mushroom and how celtuce is the new kale; special diets; preferences of Millennials and Generation Z; storytelling through food and beverage; and how social media is shaping the future of hospitality. Texican Court is the 152-room retro-inspired motor court concept in Irving, Texas' Las Colinas Urban Center located across from the Irving Convention Center and Toyota Music Factory.
TRENDING THIS WEEK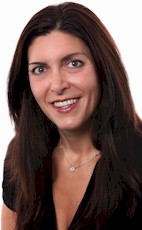 Why Wellness Tourism Results in Healthier Revenues
Wellness travel is taking tourism by storm. Growing year-over-year at twice the rate of the global tourism industry, hotels and destinations can't afford to ignore this trend if they are to remain competitive. A place on the field requires a full grasp of the niche traveler's scope of demands. The wellness experience permeates the traveler's daily existence: From their dining choices and sleep habits to their state of mind and spirituality practices. Hotels and destinations that leverage this holistic mind-body movement have an opportunity to better profitability, attract new travelers and potentially build greater brand loyalty.

DAILY HEADLINES - Tuesday Aug 13, 2019
Hotel Newswire Top Pick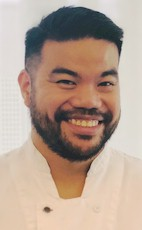 The Eating Habit Evolution: The Transition From Dining In The Past To Today\'s Plate Style
The food industry is experiencing a revolution where diners are demanding healthier options, transparency and accountability. Consumers want to be part of the experience and better understand the story of the food they're consuming – where did the cow come from, how was the cow raised, what breed, is the ranch engaging in sustainable practices, and so on. It's this curiosity that drives me explore new opportunities with local suppliers, reinvigorate how our guests are served and challenge everyone to do what's best for the business, consumers and the environment.
| | |
| --- | --- |
| | More from our online Library Archives... |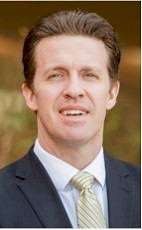 Balancing Local Ingredients and Cost Effectiveness Menus
Food and beverage outlets are oftentimes the leaders at your property (or should be!) in keeping up with the latest, coolest trends. Let's face it, the latest food craze will come and go almost as quickly the next pop star and social media platform. And what group is leading the charge in those trends? The same group that is leading the technology trends - the Millennial! Millennials have shown that they are a force to not be brushed aside. And if you are not at least doing something to ensure their business, your property could be missing out on big revenues. One problem; how do you ensure those revenues show profits?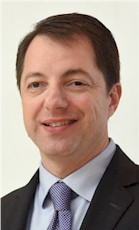 Four Keys to Installing a New Hotel Restaurant
As hospitality professionals with nearly 5,000 hotels worldwide, we are always looking for ways to be more efficient, effective and cutting edge. It's what our guests expect from us, and it's what gives each hotel a competitive advantage. For us at Hilton, that means making traveling easier and frankly, more enjoyable, with our smart design, authentic hospitality, and innovative restaurant concepts. We know food and drink is an important part of any visit, so we set about imagining how we could help owners deliver creative restaurants efficiently and effectively and drive loyalty and repeat guests.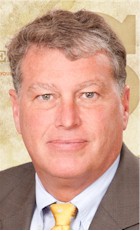 Growing Culinary Tourism and F&B Strategies
Recent research shows that more and more travelers, especially among younger generations, are forgoing familiar but often cookie-cutter hotel brands in favor of boutique properties that promise unique, authentic local experiences that connect guests to the destinations they visit. This trend dovetails with the recent growth of culinary tourism - in which guests make travel decisions based on available culinary options - to put significant pressure on hotel food and beverage operations, which represent the second largest source of revenue for full-service hotels according to PKF Hospitality Research, to shift strategic focus toward culturally relevant, experiential offerings that resonate with today's modern traveler.

September 2019:
Hotel Group Meetings: Uncommon Destinations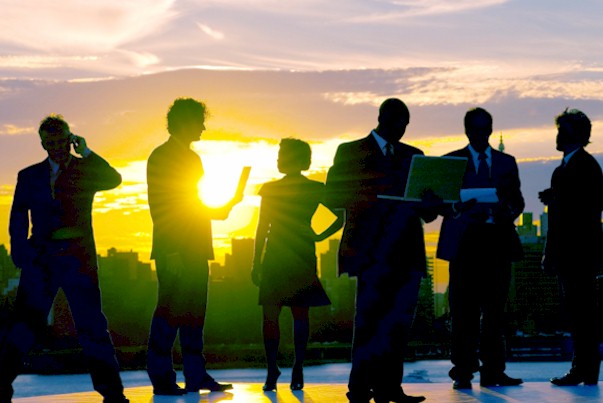 The last few years have been good to the Hotel Group Meetings industry and that trend is expected to continue into 2019. Planners are brimming with confidence due to an expanding economy and increased job creation, which typically results in a boost in corporate meetings. Given this promising outlook, planners are trying to outdo themselves to satisfy the high expectations of their clients. One notable trend is to integrate unusual settings into the meeting experience, hosting groups at local zoos, aquariums, museums, event centers, or other outdoor facilities. The goal is to embrace uncommon destinations, rather than a typical hotel conference room, so that meetings can be memorable, unique and stimulating. This is also part of another trend which is to support all things local - from hosting events at landmark city venues; to catering through local restaurants, food trucks and microbreweries; to hosting off-site excursions like agri-tours, athletic events or scenic 5k routes. However, though the setting might be spectacular, there are still some bedrock components that must be provided to ensure a successful meeting. Free, high-speed Wi-Fi is still one of the most requested services. Planners have to make sure that a comprehensive communication infrastructure is in place so clients can easily connect - and stay connected - to the network throughout the entire meeting experience. Also, technology tools can be used to streamline the booking, registration, and check-in process, and Radio Frequency Identification (RFID) materials can be utilized to ensure seamless access to conference events. There are also numerous software tools that encourage audience participation, as well as integrating polls, Q&A, surveys and games into speakers' presentations. The September Hotel Business Review will examine issues relevant to group meetings and will report on what some hotels are doing to promote this sector of their operations.