If you are having trouble viewing this email, please
click here


Thursday November 19, 2020
HOTEL BUSINESS REVIEW

Best Practices in Hotel Management & Operations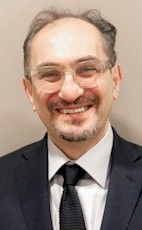 Urban Travel: How to Attract Hotel Visitors During Uncertain Times
In the past few months alone, the pandemic has unleashed its new norm for us, forcing properties such as AC Hotel Washington DC Convention Center to adjust to these new beginnings as we open its doors. With concerts, events and conference meetings postponed and cancelled nationwide, it has caused a dramatic decrease in urban travel. It is up to us, as operators, to instill that confidence or we will continue to see weak demand.

NOVEMBER FOCUS

Hotel Design: Home Away From Home
Why Antimicrobial Copper Should Be Installed In Your Spaces & Featured In Your Marketing
Since Cleopatra's reign, copper's antimicrobial talents have been protecting populations killing 99.9% of all bacteria it touches. What other piece of furniture or material can scientifically support such a claim? By incorporating copper products into the design of your spaces and sharing its story in your marketing, you will offer an extra level of confidence for today's safety conscious guests.
DAILY HEADLINES - Thursday Nov 19, 2020
ARCHIVES

More from our online Library Archives...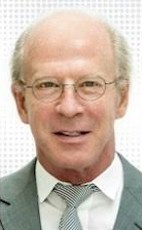 The Evolving Role of People Space in Hotel Design
In 1967, the Hyatt Regency Atlanta's revolutionary architecture introduced the modern atrium concept. At that time, soaring and expansive interior space was unexpected in urban hotel design. The public was captivated! The hotel was such a rousing success that it launched Hyatt as a major brand. The concept has since been copied in hotels the world over. Today, designing people space into hospitality is as effective as ever. It has morphed beyond the atrium to engage the public in distinctive ways while providing hotel operators flexible space that facilitates a quick response to unexpected demands now and into the future.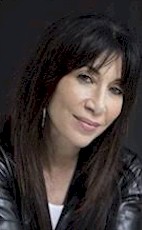 Delivering High-End Luxury and Authenticity Through Experiential Design
In today's ever-changing, fast-paced world, our exposure to what's new, what's better and what people are experiencing locally as well as globally has changed exponentially. As such, a more sophisticated traveler has become the norm which has reshaped the landscape of hotel design. No longer is it acceptable to simply satisfy guests, rather, hoteliers, developers, architects and designers are in constant pursuit of how to create spaces that "transport" guests to another place and provide them with memories that are timeless, unexpected, unforgettable and experiential. With this in mind, and with more than 30 years of experience positioning lifestyle and hospitality brands in the global marketplace, Lisa Simeone shares her insights and perspectives for delivering high-end luxury and forward-thinking authenticity through experiential design.



You are receiving this newsletter through hotelexecutive.com. This email was sent to {EMAIL}.
To remove yourself from this and future mailings please unsubscribe here