Urban Travel: How to Attract Hotel Visitors During Uncertain Times
By Mark Namdar Complex General Manager, Moxy Downtown DC & AC Hotel Washington DC Convention Center | November 15, 2020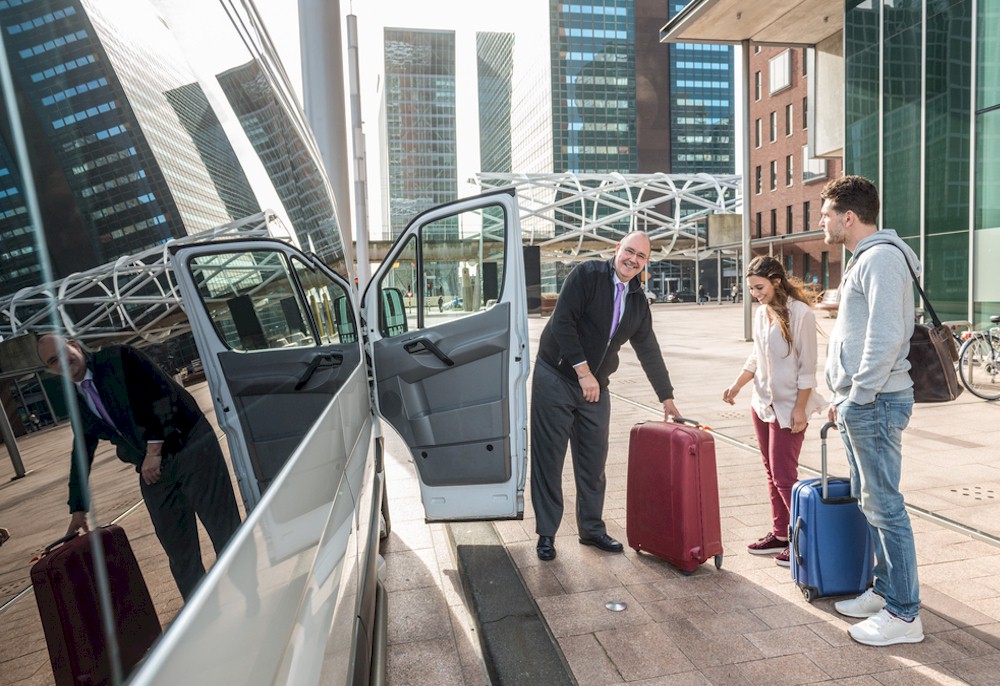 As hoteliers adjust to fluid, ever-changing COVID-19 protocols and restrictions, we are challenged to find innovative ways to attract guests as some slowly become more comfortable with traveling again. My team opened the AC Hotel Washington DC Convention Center in the midst of the pandemic, and I think we are actually quite lucky, because we adapted the AC guest experience from day one, so this 'new normal' is, for us, just normal.
Just steps from the once buzzing Walter E. Washington Convention Center and a few blocks from the city's business district and cultural venues, we were ready to welcome a flood of guests to the AC prior to the pandemic. Like every major city that depends on concerts, events, conferences and conventions –– all now has been postponed or cancelled and the expected occupancy is painfully low with the local economy suffering.
According to the American Hotel & Lodging Association (AHLA), "Two-thirds of hotels still remain at or below 50% occupancy rate. " My colleagues across the city have seen occupancy increase slightly since spring, but guests are still wary of traveling. We all know travel will not return to normal levels until travelers feel safe from coronavirus transmission and they have confidence in the cleanliness and safety of the hotel they choose. It is up to us, as operators, to instill that confidence or we will continue to see weak demand.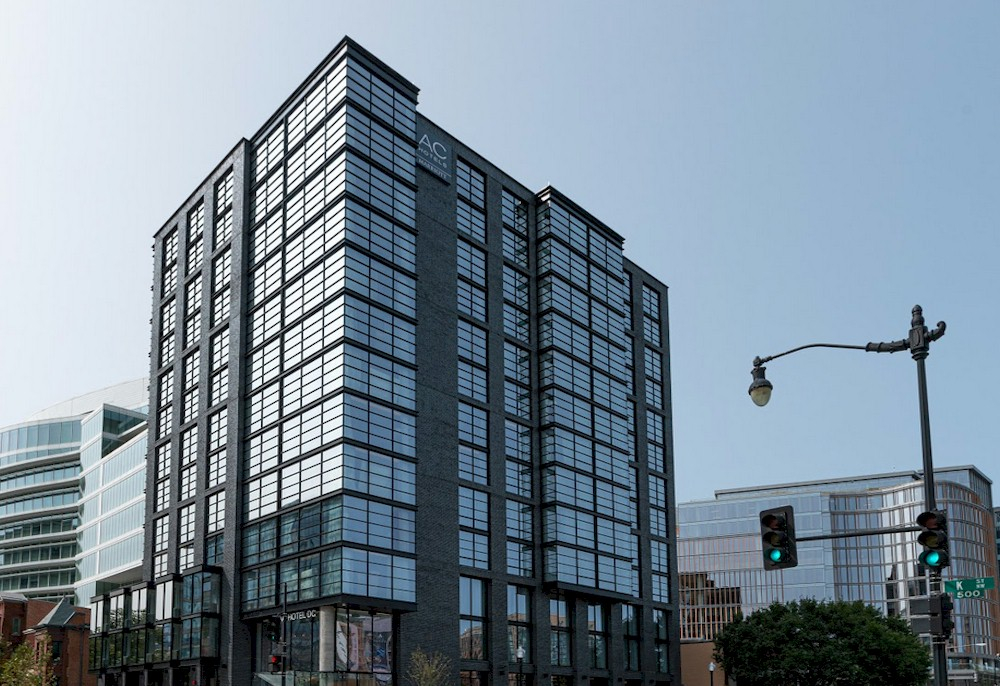 AC Hotel Washington DC Convention Center
Here are four ways to attract hotel guests to your hotels:
1. Understand Behaviors, Then Adapt
Let's start with the behaviors and new habits consumers face as result of the lasting effects of the coronavirus. As people, the desire to travel is still there, but more consumers are growing more accustomed to a virtual, work from home lifestyle, even in the way we used to dine out. Now, people are cooking at home more than ever, ordering carryout or opting to eat outdoors exclusively at public places. In addition, we are utilizing technology to its full extent, opting to shop and request services online, rather than in-person. These trends aren't new, but they have accelerated at a pace that is hard to comprehend.
The recent AHLA report also reveals that while business travelers have remained nearly nonexistent, thousands of travelers are slowly considering drive-to destinations and outdoor and socially distanced experiences. This is encouraging, and knowing these factors gives us the opportunity to give those curious guests exactly what we know they are looking for.
With these known behaviors collectively considered, we as hoteliers have to adapt to these behaviors, bolstering trust and loyalty. At AC Hotel Washington D.C. Convention Center, we're carefully crafting and adjusting our experiences to ensure we are meeting travelers where there is demonstrated demand.
Launch Workcation Packages: People are working remotely more than ever before, so now is the perfect time to create a hybrid experience, offering an escape from home to "work" at the hotel. We position it as a staycation, but to productively get work done in a comfortable new setting. At our property, guests can still work in the comfort of their rooms, or even reserve our state-of-the-art Media Lounge which we set up for a maximum safe capacity of six people. The key is showing guests your options to work digitally around our hotel with guaranteed privacy and space.
Reimagine Outdoor Spaces: It's clear that people feel safer dining outdoors, so what better way than to move these experiences outside? Our city has enforced regulatory permitting and prioritized an outdoors-only seating policy for bars and restaurants in addition to indoor dining, which helps a lot for us. We are transforming our sidewalks to extend our AC Lounge as an outdoor cafe space for our guests and for locals to grab a coffee and fresh baked croissants. Additionally, at our forthcoming rooftop restaurant & bar Estrella, we plan to utilize every inch of outdoor terrace – the perfect oasis to enjoy cityscape views of central downtown D.C. But having an outdoor space doesn't always provide dining benefits. For other hotels, this can mean moving your indoor wellness amenities outdoors, or restructuring outdoor group programming to smaller socially distanced activities (i.e. adding plexiglass partitions to lounge areas, enforcing reservations for smaller groups to utilize amenities).
Enforce Flexibility and Automation: Being flexible with cancelation policies and empathetic to guests when they need to change their travel plans will continue to be paramount in fostering loyalty from our guests. Now more than ever, guests want transparency in all parts of their travel experience, and this is easier than ever to achieve with the benefits of adopted technology. With the Marriott Bonvoy ™ app, we reduce contact at check-in for a touchless experience during their stay. Our rooms are also uncluttered, an aesthetic choice that AC guests have always appreciated, but in 2020, one that is inherently healthier and minimizes work for housekeeping.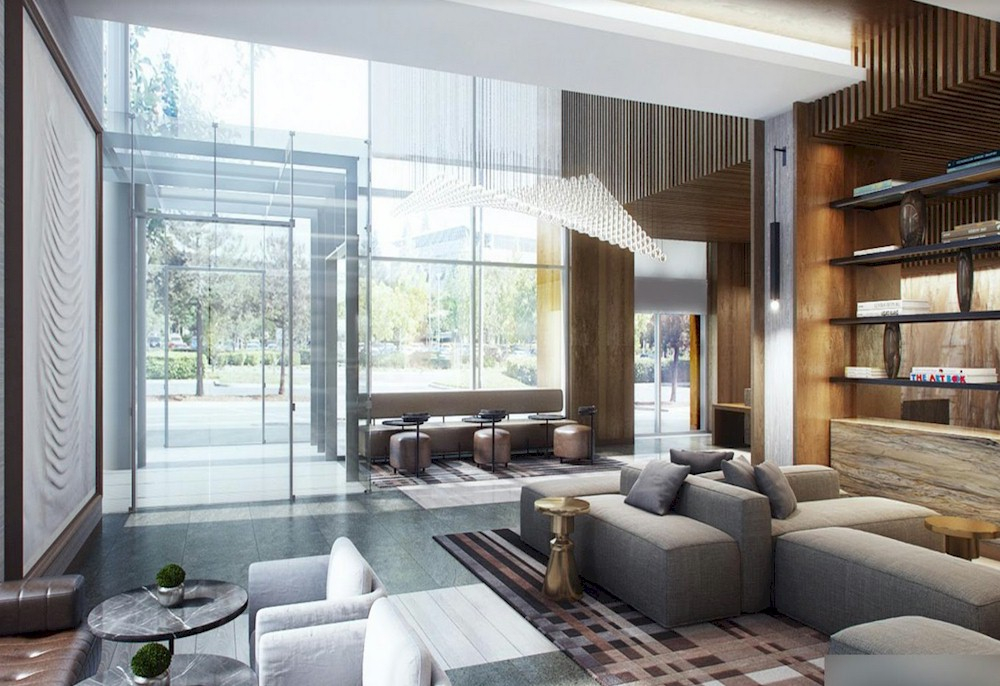 Lobby entrance to the AC Hotel Washington DC Convention Center
2. Engage Locally and for Leisure
As travelers slowly re-emerge into lodging, organizations like the CDC and Center for Responsible Travel recommend travelers to reduce air flights and look to traveling by car. In fact, only 26% of travelers feel comfortable traveling by plane according to Expedia's recent study. This means more people are sticking closer to home - again, an opportunity for us to reprogram our approach.
Here in D.C., we are visiting our neighbors right in the community, reaching out to residential concierge desks and utilizing geotargeted online ads to let them know we are open and excited to welcome them to their newest neighborhood spot. For us and other longstanding hotels in the city, hoteliers can take a more user-generated approach on social media. Social media has become a powerful tool for promoting the hotel and fun spots around the city. Being able to showcase visitor content generates a community of engagement and true ambassadors.
Digital media campaigns that are independent of the brand in order to communicate directly with your customers adds a personal touch from individuals within the hotel in addition to corporate messaging. Content tends to be fresher and more relevant when coming directly through hotel channels.
We also have the support of the city's tourism bureau, Destination DC, as well as the neighborhood business improvement district to help us promote our hotel at socially distanced community events or be included in domestic travel packages. We have set up a booth at the local farmer's market to introduce ourselves and sample bites from the menu. Our partners have helped position the hotel as both an affordable accommodation, and one of the newest hotels to open in the city during the pandemic.
For many other cities, tap into the government agencies and utilize sources like Commercial and Government Entity (CAGE), System for Award Management (SAM) and FEMA activations. Hotels can also benefit partnering with first responders, bolstering local relationships with firemen and EMT as underutilized lead sources. Bundling to create packages with airlines and area car rentals is another great way to find new streams of revenue. By engaging in the communities working towards similar goals, we are finding potential hotel guests where they are already making their travel decisions. 
Due to the AC Hotel Washington, D.C. Convention Center being in the city with an emphasis on business travel, a regional pivot to leisure is another key strategy for attracting guests, and has created the need to offer value programs based on existing hotel amenities. We want to ensure we are offering curated amenities and local experiences that will attract the drive market guest in the most authentic way possible, whether they are coming to live, work, play or just stay.
Through the introduction of these unique hotel packages, we are booking long weekend stays especially for visitors gallivanting to the beautiful Rock Creek Park, Smithsonian museums and monuments during fall foliage and early winter. Consider a suite product, walkability, indoor swimming pools, free breakfast, etc.  Hotels must put their best foot forward and their best rate forward in order to capture guests' attention.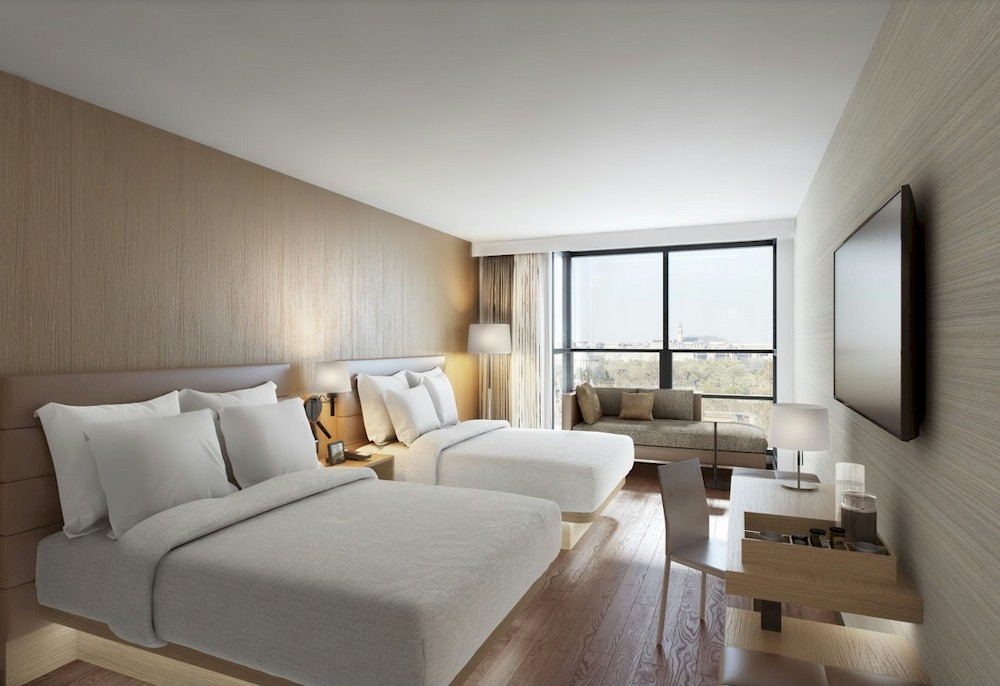 Rooms at the AC Hotel Washington DC Convention Center
3. Elevate Thoughtful Experiences
As a brand, we prioritize thoughtful experiences at every step of a guest's journey. Our services are carefully curated and by stripping away the unnecessary, we uncover the beauty and essence of these experiences. In uncertain times like now, sometimes the smallest details have the biggest potential. These "Signature Moments" showcase our care for guests by going that extra mile to make them feel welcome.
However, there has been a shift over the past few years to communal experiences such as community dining tables, shared plates, taps style dining, etc. While the move from shared experiences is going to be particularly difficult for us at AC Hotel, what we have done is pull back on some of our ritual experiences like the Peron ritual, and the visually stimulating slices to order prosciutto. We have also moved our taps offerings away from shared plates and more into individual samplings below.
Complimentary Pate de Fruit: Upon arrival, guests are presented with a delicious, pre-packaged treat, a European ritual when guests are welcomed to the hotel.
Good Night & Sleep Well: We provide a complimentary lavender satchel to guests before they go to their room, a subtle and non-intrusive act to encourage a wonderful night of sleep.
By adapting to the needs of our guests, we are able to continue delivering an empathetic level of service that brings elevated mantras to life. As the founder of AC Hotels says, these moments slow us down and draw us into the present and "they remind us that our lives are not where we're going, but where we already are, right now".
4. Instill Confidence in Cleanliness & Safety
As a brand new venue, the AC Hotel has an advantage on offering and maintaining heightened cleanliness and that will resonate with long term guests. Through Marriott Global Cleaning Council, we have enhanced our cleaning regimen and will continue to address concerns over the virus, ensuring our message of safety and cleanliness is concise and top of mind across all public facing channels. In addition to following local and CDC protocols, it's our hope that guests can travel with confidence and ensure that we are in strict compliance.
By adapting your strategies to attract visitors and build guest loyalty, it is imperative to meet guests wherever they are across the spectrum of comfort, safety, and flexibility. Understanding the current pandemic and economic crises, we are tasked with exploring new and fresh revenue streams, and that is only going to be achievable if we are able to further elevate a thoughtful guest experience.
As with other hotel executives and market forecast specialists, a consistent message comes through to which we also subscribe: travel has changed now and for the future. International travel, convention groups, large meetings and corporate business travelers simply cannot feel comfortable moving about and gathering in large groups until they can have confidence and peace of mind that they are not endangering themselves, their families or others.
Until then, let's do our part to be creative, work with our teams to make our hotels visible, and employ everything in our power to remind our staff, our guests, and our neighbors that we'd always been, and continue to be, responsible, thoughtful hospitality professionals leading the way.
HotelExecutive retains the copyright to the articles published in the Hotel Business Review. Articles cannot be republished without prior written consent by HotelExecutive.