Why Antimicrobial Copper Should Be Installed In Your Spaces & Featured In Your Marketing
By Jamie Gregg CEO, Colonial Bronze | November 15, 2020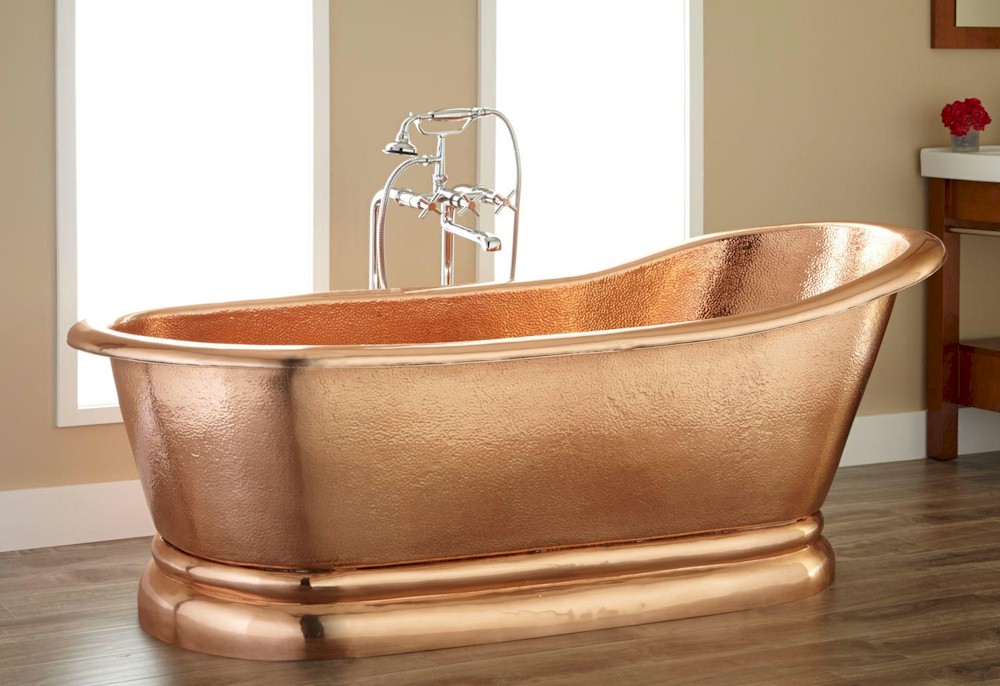 Over the last part of the 2010's the wealth of the world started its transfer from the baby boomers to the heavily studied Millennials and trickled to Generations Y and Z. Millennials shouted to all, they prefer to live memorable experiences versus memories sitting on a shelf.
Gen's Y and Z joined this quest to experience the best of all possible adventures. The emerging generations were about their stories and in 2019 we were so looking forward to entering the decade of experience and well-strategized resorts were prepared for a boom in business. Then Mother Nature whipped up a worldwide pandemic that locked down the world with such power that it actually inverted Maslow's hierarchy of needs and replaced the dreams of magical experiences with the fundamental need for a cautious existence.
Now, people are carefully stepping out of their homes. They are searching for ways to safely rejuvenate themselves so they can continue to live rich lives in our Covid-19 world. At the same time, we are being allowed to open our wonderful resorts and once again focus on creating memorable experiences.
Next, we release our marketing team to share the story of our resort's ability to enable deep relaxation, with wonderful adventures culminating in a memorable experience for a lifetime. Oh, and we must work into that story that our entire facility is immaculate and all germ free. How do you craft and deliver such a message? I suggest you add copper to your story. Yes, copper, that age-old, pretty shiny metal. A metal that kills 99.9% of all the bacteria that land on its surface with no assistance needed from humans.
Pandemic-proofing takes broad awareness, planning and lots of lots of work to implement effectively and collectively. Anything a client breathes, consumes or touches carries some possibility of infection that must be neutralized. To do it 100% of the time requires 24/7 sanitizing. You need a team of robots for all to see. Robots working to kill any germ anywhere 24/7. Well, constantly cleaning robots don't exist yet but constantly sanitizing copper does.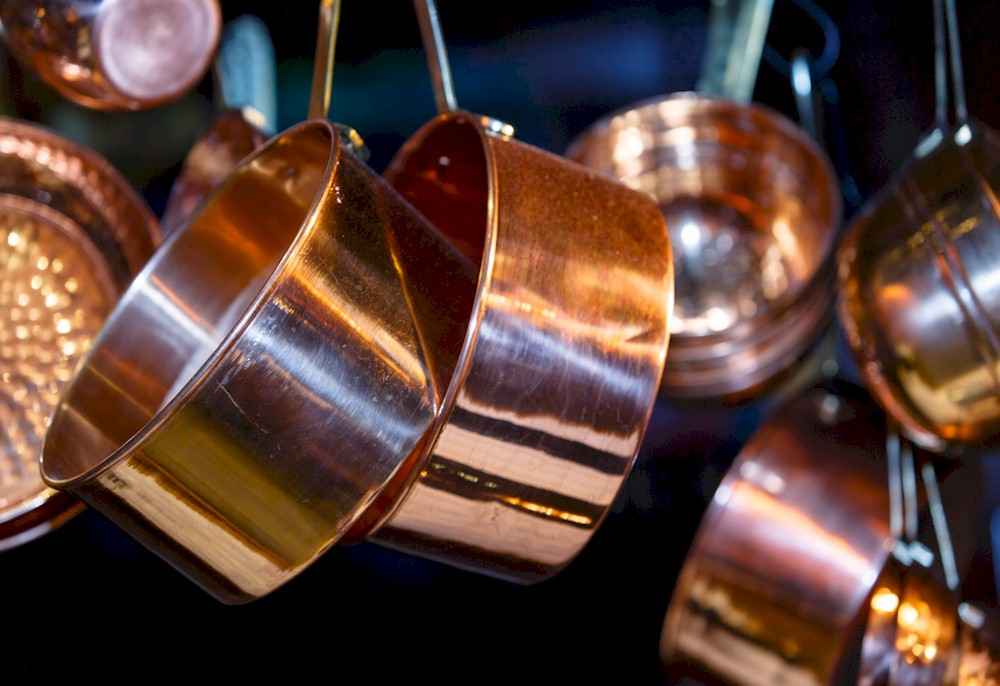 The 2020 Marketing Story
To attract people to visit our facilities, the marketing story must inform customers that they will be able to soak, discover and dine in an environment that offers no meaningful risk of infection. Before they will make a reservation, guests must know they will be safe in all of your spaces. This is easy to discuss but how do you craft an authentic marketing statement? You tell all that your team constantly thoroughly cleans every space but how does that authentically show in promotional photographs?
The way to make that statement and the image shine is to add killing copper to the story. Your elegant publicity images should include a glimpse of the killing metal. And you story educates your guests as to why the resorts touchable areas are made from bacterial-killing copper. Every time they see a glint of that metal, they will know they are in a safe spot - a place they can truly get away from all the pandemic pressure of day-to-day life.
The History
Copper has been a part of the world heath for centuries. "Copper is truly a gift from Mother Nature in that the human race has been using it for over eight millennia, " says Michael G. Schmidt, a professor of microbiology and immunology at the Medical University of South Carolina.
Copper was a popular go-to for those tasked with both curing and preventing diseases. The Chinese minted copper coins to help people with heart and stomach pain, the Egyptians and Babylonians solders applied copper shavings to clean their battle wounds and Greeks and Romans used copper to treat headaches and ear infections. Copper also protected the workers of a copper smelter during the 1854 and 1865 cholera epidemic. "In the 1865 Paris epidemic, 6,176 people died of cholera, out of a population of 1,677,000 people-that's 3.7 people out of every 1,000. But of the 30,000 who worked in different copper industries, only 45 died -an average of around 0.5 per 1,000."
Copper has been improving people's lives for centuries. It is abundantly available, perfectly safe and easily integrated into countless applications. It is only a matter of time until more of us appreciate and apply what the ancients had learned many centuries ago.
The Facts
In February of 2008 the United States Environmental Protection, Agency (EPA) approved the registration of almost 400 copper alloys as antimicrobial materials that kill 99.9% of all bacteria within two hours, yet are perfectly harmless to humans. These copper alloys kill bacteria 24/7. They do not require any electricity, programing nor a paycheck. If your cleaning team misses a touch surface, copper is your glowing backup. It is working nonstop, day and night in the background, eliminating germs. Gone is your guests worry of thinking who just might have touched it. Did they leave any germs behind? Will something on that knob infect me? Instead, all they have on their mind is how wonderful the next few days will be.
The main hurdle to overcome is that we cannot see the copper door handle actually killing any bacteria. Killing is an intense action, denoting stabbing, beating or poisoning. As a guest, I do not see that door pull doing anything threating. At least I can smell disinfectants. The door pull just hangs there, inanimate to the human eye. Humans have a difficult time understanding actions they cannot actually see but, on a microscopic level, the copper ions are blasting through the bacteria's membranes and destroying its DNA and RNA rendering them lifeless. Mayhem on a microscopic level to be sure, but one that protects us from some of nature's deadliest creations.
A NOVA simulation of copper ions attacking bacteria
That's all well and good, but does the installation of copper surfaces really help, or are we simply exchanging one maintenance responsibility for another, like keeping the copper clean? How long can a copper product continue this battle against the constant barrage of bacteria? When does copper use all of its the invasive ions?
The answers to these questions are surprisingly reassuring. Only normal wipe-down maintenance is required to keep copper effective – no extraordinary measures are required. In fact, the normal oxidation that occurs on any copper containing surface actually enhances the killing effectiveness of the copper ions. Recently scientists have studied the 100-year-old handrails in New York's Grand Central Station and they have found the copper is killing as strongly as the days they were installed.
The Studies
One of the first significant installations of antimicrobial copper-based products was done in the Ronald McDonald House (RMH) in Charleston, South Carolina. The Ronald McDonald House of Charleston provides seriously ill children and their families a "second home" during the child's treatment and recovery for serious, life threatening medical conditions like cancer.
In order to provide the families with a comfortable and the safest of environments, the RMH partnered with the Medical University of South Carolina and companies Steelcase, StairCrafters Elkay, Wagner and Colonial Bronze to outfit the RMH with as many surfaces made from antimicrobial copper as possible. Copper alloy handles, railings, sinks, table tops and other items were installed throughout this wellness focused residence.
The Medical University of South Carolina was in charge of monitoring the levels of bacteria on surfaces throughout the House, gathering data daily by swabbing surfaces, culturing the swabs and counting the bacteria.
"We are still protected going back and forth visiting by having this copper product y'all are protecting us with". From a parent that had stayed in the Ronald McDonald House in Charleston, South Carolina.
Throughout the house, the results were nothing less than astounding. On average, the bacteria count on the copper alloy surfaces was 90% less than those obtained on the control surfaces, such as stainless steel, plastic, laminates and the like.
The following graph says it all: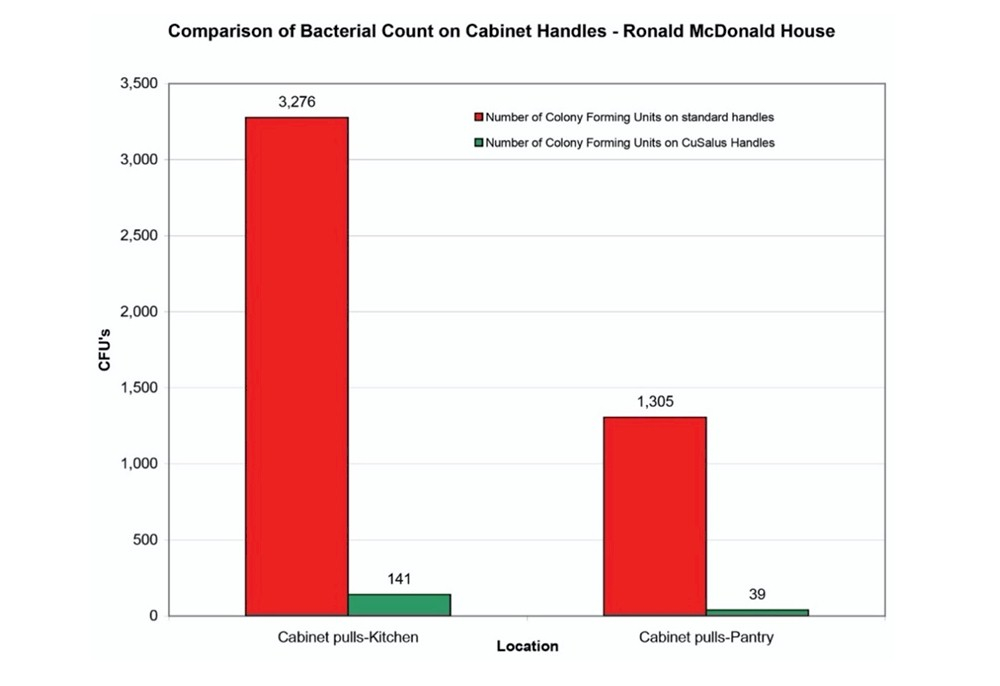 Study after study has confirmed the power of copper alloys to reduce the spread of infectious pathogens compared to every other surface.
The research gained momentum when the Department of Defense sought the assistance of the Copper Development Association (a trade group) in determining whether outfitting its mobile MASH units with copper could help save soldiers' lives in Iraq.
The DOD funding sponsored a three-year study conducted at Memorial Sloan Kettering (for an immune compromised population), the Medical University of South Carolina Hospital (general hospital population) and Ralph Johnson Memorial Veterans Hospital (for information on specialized health concerns of veterans). In that study, copper objects were used to outfit some of the intensive care, ICU rooms while others were left as a control, and the ICU occupants were followed for infections over a three-year period.
After crunching the data, the study found that the infection rate of patients who stayed in copper-equipped rooms was 58% less than those who stayed in the control rooms. The study was peer-reviewed and published in the Journal of Infection Control and Hospital Epidemiology.
Please reference the notes below noting other studies and articles investigating the benefits of installing copper based products in health care buildings, hospitality venues, event centers and our homes.
Copper's Antimicrobial Properties Will Comfort Your Guests and Protect Your Team
In these pandemic weighted times, every patient, guest, attendee and citizen priority is to remain safe. Rich or poor, before they embark on a journey, they need to know they will return healthy. How will you meet that challenge presented by the realities of a post COVID world? How do you entice guests to travel and enjoy your property? How will you keep your team safe and ready to welcome guests without fear of what each guest may bring with them?
There is no one answer – but the installation of surfaces that will disinfect themselves with no human intervention whatsoever is an important weapon in your fight beat this pandemic. If the installation of antimicrobial copper surfaces in the Ronald McDonald House can make the parents of immune compromised children feel safer and less stressed, how do you think your guests and your team will react?
When you take your seat on a packed airplane the middle seat remains empty, you relax.
When you walk into local restaurant and see you see your favorite chef, knowing you will have a lovely meal, you relax.
When you approach the front door to your dream resort and you reach out to grab the copper pull, you start to relax and look forward to a marvelous experience.
Applicable Articles and Videos
Videos:
Articles, White Papers & Studies:
HotelExecutive retains the copyright to the articles published in the Hotel Business Review. Articles cannot be republished without prior written consent by HotelExecutive.