The Evolving Role of People Space in Hotel Design
By Jack Portman Chairman & CEO, John Portman & Associates | November 18, 2018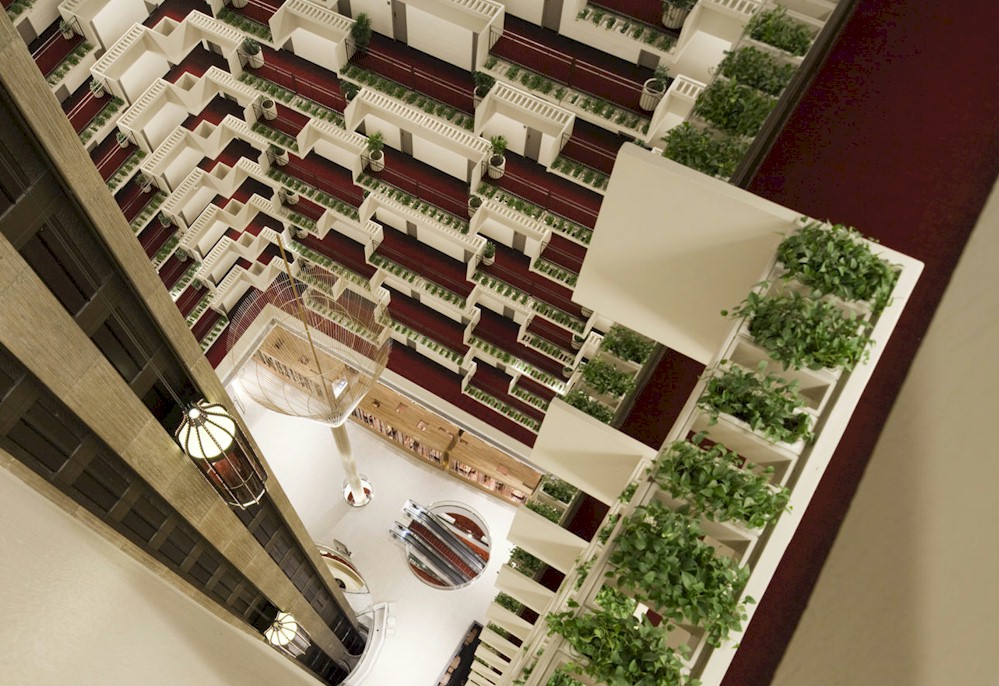 The hotel industry is continually looking for new ways to differentiate its properties. It is important the design responds to its location and its program. However, to create a hotel that truly stands out, architects must focus, not so much on the property itself, but on the experience that the space delivers. Striving to deliver an inspiring human experience led to one of the hotel industry's greatest innovations.
A typical urban hotel in the 1960s consisted of a double-loaded corridor – a dim, narrow hallway with door after identical door. The design delivered a mundane, if not dismal, guest experience – all that people expected from a hotel in those days. In designing the iconic Hyatt Regency Atlanta, John Portman exploded the diagram to create an architecture that embraced people space. The spacious, soaring atrium captivated the senses with movement, light, varying textures and sounds. The open floor space encircled by dining opportunities and featuring seating groups and a central water feature recalled the traditional piazzas of European cities. It added an entirely new, vibrant and dynamic gathering space that brought tremendous life to the heart of downtown Atlanta.
People were enthralled with the unexpected experience. When the hotel first opened, it was visited by thousands of tourists a day. Lines of people literally circled the block just waiting to get a glimpse inside. So many sightseers jammed into the elevators, the hotel had to hire attendants to control the crowds and ensure that paying guests were able to reach their rooms in a timely fashion.
The idea of exploding the interior to create people space revolutionized hotel design. The notion of challenging the norm to provide a different experience is thought-provoking. Architects are constantly testing, reinventing, and reconsidering the hotel as a building type. But for a design to truly succeed and stand the test of time, the motivation should not be the delivery of the unexpected only for the sake of being different. The design must better serve people and enhance the human experience.
Employing people-oriented design is a philosophy that works the world over. People are more alike than they are different. Human nature doesn't change based on geography. Appealing to human senses is universal. The human response to space, light, water, plants and other elements of nature is innate.