If you are having trouble viewing this email, please
click here


Tuesday February 23, 2021
HOTEL BUSINESS REVIEW

Best Practices in Hotel Management & Operations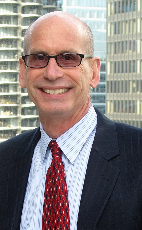 The Top Ten "Blocking and Tackling Areas" Every Hotel Operator Needs to Hit During COVID19
During these moments of Covid-19, hotels are operations and business models have changed drastically. With budget cuts and reduced staff, although this can be seen as unfavorable, this presents a great opportunity for hotels to create a strong operational foundation. Bob Holland, Associate Partner with Strategic Solutions Partners provides a ten-step Hotel Recovery Playbook to help hotels strengthen their operational performance.

FEBRUARY FOCUS

Social Media: Communicating Safety Practices
Five Ways to Use Social Media in Your Recovery Strategy
With a travel reboot just around the corner, hoteliers can lay the groundwork now for a successful recovery through smart, strategic use of social media – both proactively and via listening for trends and traveler sentiment. It provides a platform to raise awareness and to build trust. This article addresses five effective ways to use social media in your recovery strategy.
DAILY HEADLINES - Tuesday Feb 23, 2021
ARCHIVES

More from our online Library Archives...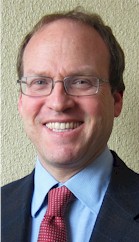 Leveraging the Power of Earned Content for Your Hotel
All communication available on the web - whether feature length article, tweet, or guest review - is classed as content, and it is a powerful tool. Leverage this tool to your advantage and you have the possibility to enhance your brand reputation, increase revenue and grow your business. As the quantity of web information has increased, so has the search for authenticity. People are savvy to advertising and marketing strategies, and want to hear real voices, and real guest feedback. To really harness this, every hotel marketer needs to know about this one thing: 'earned' or 'user-generated' content.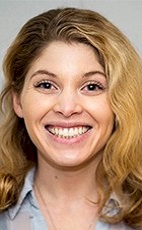 Going For The Gram: Why Instagram is the Best Bet In 2018 for Hotels
As the appeal of unique experiences continues to drive the success of the Travel-Tourism industry, hotels and hospitality brands must adapt to defend the current trend of industry success, engage with consumers by using a visual, personalized, experience-oriented language, and connect with 2018 audiences across a social media spectrum over-saturated by industry growth. With experience surpassing product as a driving factor, hotel and hospitality brands must address the change in consumer perspective by highlighting the personalized experiences of their brand and property. Perhaps the most successful tool available to hotels to convey and market these new, 2018 "destination" brands is the highly visual, image-sharing platform, Instagram.