Today's News...
Hotel Newswire Top Pick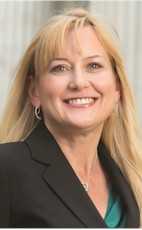 ADA Compliance and the Impact of Hotel Renovations
By Christine Samsel, Attorney, Brownstein Hyatt Farber Schreck
Looking to renovate? Make sure you consider the ADA when doing so. In this article, Christine Samsel, Jonathan Sandler and Allison Gambill of Brownstein Hyatt Farber Schreck walk through ADA compliance considerations for renovations. They provide guidance on how to determine which Title III ADA standards apply to which portions of your facility, including how renovations may impact compliance requirements and common ADA compliance problem areas. This article builds upon their prior articles related to (among other things) website accessibility issues, including guidelines for making your website reservation system accessible to the disabled. Read more.
Library Archives
Hotel Newswire Headlines Feed