Today's News...
Hotel Newswire Top Pick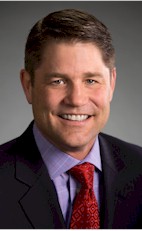 Evolving F&B Trends and New Concepts at Embassy Suites by Hilton
By Alan Roberts, Global Head, Embassy Suites by Hilton
As F&B trends are constantly evolving, hotels and owners must collaborate to stay ahead of the curve and provide an elevated dining experience for guests and a high return on investment for owners. From utilizing smart, flexible design to understanding guest preferences and building a strong partnership between hotels and owners, these are the necessary ingredients for success. When done properly, incorporating innovative concepts can work in a hotelís favor by creating more in-house revenue-generating opportunities. Alan Roberts, global head, Embassy Suites by Hilton, shares insights on how the brand has followed this strategy through its EíTerie and Brickstones concepts and enhancements to its signature Evening Reception and made-to-order breakfast. Read more.
Library Archives
Hotel Newswire Headlines Feed