Core Profit Center: Your Website
By Kristi White Director of Revenue Optimization, TravelCLICK, Inc. | February 19, 2012
Over the past 10 years, the web has become a powerhouse for growing business. For the hotel industry, it has changed all the ground rules, from how you interact with your customers to how you drive bookings.
Ten years ago, hotel chains started investing in online virtual brochures. These sites were designed simply to lay out the product and drive customers to call centers. As the sophistication of the web platforms increased, rudimentary booking engines were laid into the websites. No one anticipated that this electronic brochure would soon be a key business driver.
Website circa 1999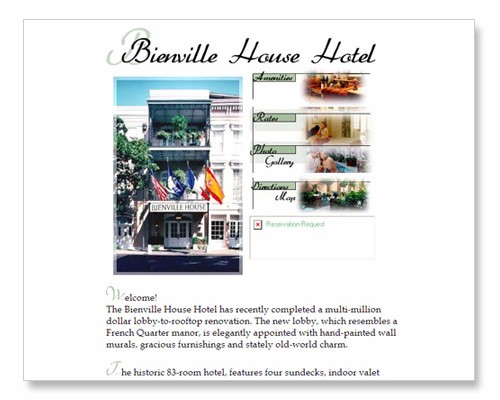 A few years later, third-party sites became significant players in this emerging market. They offered new technology that opened up more variety for the end consumer. Suddenly, websites began driving business. The major chains started developing better websites to showcase their identity and the uniqueness of their individual properties. Larger independent properties also started surfing the Internet "superhighway" and developed their own websites. In a few short years, the industry went from using websites as online brochures for driving business to call centers to developing business plans geared to driving volumes of business through their website.
Website circa 2009
Please Login to read the full story, or you can Get Free 30-Days Hotel Business Review
The Hotel Business Review articles are free to read on a weekly basis, but you must purchase a subscription to access
our library archives. We have more than 5000 best practice articles on hotel management and operations, so our
knowledge bank is an excellent investment! Subscribe today and access the articles in our archives.