Food and Beverage Trends: What Works and Is Sustaining?
Do Your Research, Scan Your Memories
By Robert O'Halloran Professor & Director, Hospitality Management, East Carolina University | December 2023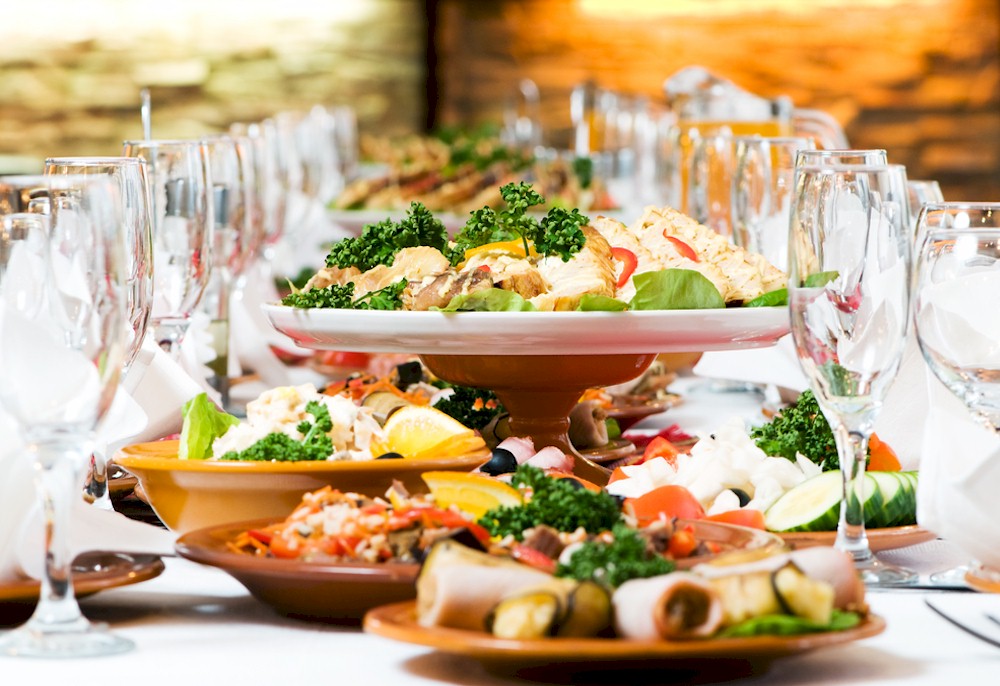 Food and beverage are a key sector in the hospitality arena, and lodging operators must identify what guests expect with regard to food and beverage, innovation, high quality, efficiency and great product choices.
Historically, lodging restaurants were positioned at the top of fine dining.
Also, back in the day, to become a lodging general manager, the expectation was that the general manager had a strong food and beverage background. Today, much of the lodging industry focuses on rooms revenue and meetings and events. Food and beverage expertise has shifted from fine dining and bistros to take-away, catering and other channels.
Chef Joan Roca stated that values such as hospitality, authenticity, generosity, commitment to excellence, eagerness to learn and the value of effort will always be valid in gastronomy. "At the end of the day, the success of a restaurant is judged by the indelible memories that we've created for our guests." 2023 is thought to be the year of new opportunities for the food industry as inflation-driven behaviors are offset by heightened interest in food as medicine, sustainability, new food technologies, and a demand for more exciting everyday fare.
The focus of food and beverage has evolved in all sectors including fine dining, quick service, contract food service, casual dining etc. and lodging food service. During the pandemic, food and beverage operations pivoted, became flexible and eventually evolved to be more innovative and unique. The food and beverage sector changed food products, cooking methods and techniques, created new products, provided service alternatives and more. The question is which of these new products and techniques is sustainable and will remain part of a restaurant's offerings.
The hospitality industry is back, and new products abound. Some argue that guest's attitudes toward food have also shifted to health awareness, i.e. "Looking to a healthy lifestyle is vital to a work-life balance and overall happiness." Chefs, food and beverage and culinary leaders are focused on the future of food.
Christine Couvelier, president of Trendi, for example, offered trends for event and meeting planners to consider as they plan mindful menus :
1. Opt for lighter lunches. "Lunch options can be healthy, delicious and fun"
Look to artisanal bakers or butchers or farmers.

Hiring local vendors may also lead to a cost savings. Work with independent and local food suppliers to keep your food and beverage line items budget friendly.
2. Set up tasting or grazing stations
Socializing and exploring venues. Opportunities to mingle and nosh, i.e. incorporate hand-held items like skewers, lettuce cups and fresh fruits and vegetables.
3. Launch a juice bar
Fresh juices and smoothies are a great source of energy to head back into your meetings, also liquid meals and snacks keep people focused during post-meal panels and workshops.
4. Create added peace of mind for food. Consider:
Food waste concerns
Donate leftover food to local shelters.
Eliminate the use of single-use plastics.
Developing healthy, fun and fabulous food offerings will lead to great memories. Couvelier reminds us: "Remember: Taste! Taste! Taste!."
Additionally, Adam Crocini, Hilton's senior vice president and global head food and beverage brands shared findings from the Hilton 2023 Trend Report, a great resource the entire lodging sector can utilize. Mr. Crocini notes key factors shared below.
Destination-focused culinary experiences, which integrate local flavor and style, are in demand.
Guests consider travel part of their wellness routine. They consider sleep areas, recovery, nutrition and mindfulness more frequently.
Guests desire healthy, locally sourced menu items.
Guests are focused on cultural and environmental preservation. Learning while traveling, about local cultures which include local foods and immersive community experiences.
Also, guests want digital enhancements to dining experiences. For example, "Diners will be looking for elevated menu offerings, creative solutions to dietary restrictions and preferences and more efficient operations."
Parade.com shared a cross section of food and beverage trends that could be considered themes and or items on multiple menus. These trends and some observations are included below:
Plant-Based Protein Innovations (Including Seafood!): I have tried plant-based protein and it was okay, though a lot more positioning of the products will be needed.
Low- and No-ABV Drinks Reign Supreme: Beverages can be  high margin products and do not need to include alcohol.
Retro Foods That Remind You of Childhood: Many of us have experienced a full circle of memories when it comes to food products. The feeling of "I have heard and tasted this before."  What are the childhood foods that you remember? Food memories are what I would consider to be cultural heritage and tourism. For myself, thinking about retro food, I think of my mom as a good cook and her pressure cooker was a key piece of equipment. We regularly had steamed brussel sprouts and or boiled onions for vegetables, these were my non-positive memories. Regular dinner could be beef liver. As a child this could only be made right with onions and bacon. My nostalgic favorites from mom were baked stuffed quahogs, seafood chowder, potato salad, Shepard's Pie and a great apple pie. Sunday dinner might be a leg of lamb, and I loved her chicken liver pate. Bringing in an ethnic twist, my Ma Mere, (grandmother) made great squash pie, and penuche fudge. She also brought parts of her cultural heritage, including, (my French-Canadian roots), Tortiere (French Canadian meat pie) and Habitant Pea Soup, served as holiday foods. Food and beverage operators should think about regional foods in their areas, such as seafood. For example, where I grew up there was "Cape Cod Turkey" basically a baked stuffed cod or halibut. Also operators should identify ethnic specialties, for example, French Canadian comfort foods as noted above. Who would have thought that Poutine (Fries, cheese curds and gravy) would be trendy? Using cultural food heritage as an umbrella and growing up in an ethnically diverse region, one had the chance to taste all kinds of food dishes when visiting your friends homes. We were always being offered a plate of something, and I loved to visit the houses of my friends where grandmothers cooked family recipes tracing ethnic recipes from French Canadian, Italian, Polish, Armenian, Greek, Portuguese and more. Today food and beverage managers and chefs have transformed brussel sprouts, which are now broiled, seasoned and coated with olive oil making it a popular item. Roasting and grilling vegetables like cauliflower and cabbage efforts are reinventing food items. Menu planners and developers can harvest childhood memories of food from their personal history. Consider the ethnic dishes and or foods that might be part of your family food heritage and or local community specialties.
Dates to Satisfy Your Sweet Tooth: How many people have ever tasted a date? They are a great sweet food and can be integrated into multiple recipes.
Immersive Dining Experiences: Dinner and show may be the way to go.
Avocado Snacks and Desserts: Not everyone loves avocados, but I have to say I love them, in a sandwich, in guacamole, and more.
The Next Generation of Non-Milk Milks: The trends toward non-dairy milks, sesame, almond, cashew is increasing.
Climate-Conscious Food and Drink Production: Sustainable fruit and vegetable ideas connect with the better-educated palates of our guests. For example, the inclusion of local produce on plates served is a welcome addition. Also, tropical and other fruits used in multiple ways are  visually appealing and taste good.
Beverages as Medicine: Sodas that have been infused with botanicals, prebiotics and other good-for-you-ingredients.
Chocolate Charcuterie Boards: Chocolate with many things is often a winner. Chocolate paired with meats and wine and cheeses can provide great infusions of flavor.
More Ways to Enjoy Tinned Fish: I find this interesting, and I am a tinned fish / shellfish fan. Until recently, our grocery store carried tinned fish, including octopus, smoked oysters, mussels, mackerel, Spanish anchovies, albacore, sardines and more. One can argue that tinned fish is an acquired taste, but I love the taste and the flavors!
Filipino Food Makes a Splash: Not a new product but an ethnic food that has found its time. We had a sister-in-law that was Filipino-American, and her mom provided us some memorable food experiences.
Nutrient-Dense Pasta: In a nod to the health-conscious guest, different styles and nutritious pasta are popular.
Kelp in Everything: The ocean will always be a place for new and innovative products and kelp is a good example. Seaweed has been used for many years and continues to grow in popularity. My Irish grandmother (Nana) made a "blanc mange" dessert from a white and or clear seaweed that we collected at the beach; it tasted great!
Tequila, Tequila and More Tequila: Diversity of tequila and other liquors and brands are offering a different choice. Remember when different types and styles of vodka were first on the market.
Caviar Craze: Got to love caviar. Fish eggs are good stuff.
Rotational Grains: This speaks to the origin of the foods and the soil it grows in. The diversity of grains; oats, barley, rye and spelt can have a direct impact on soil health.
Vapors, Foams & Other Cocktail Accoutrements: Bartenders are also in on the innovation and creative drink products path.
Mushroom Mania: Think beyond the basic mushrooms and try out different mushroom types. They have great flavor and can have a meaty consistency.
A project for chefs and food and beverage managers that could yield new ideas for menu items  lodging restaurants could be to harvest their own childhood food memories and also solicit these memories from employees and guests. Also, think sustainable and local and use your location and incorporate local and ethnic dishes. I would argue that your staff and guests will love to share their nostalgia foods. Give them credit for the idea!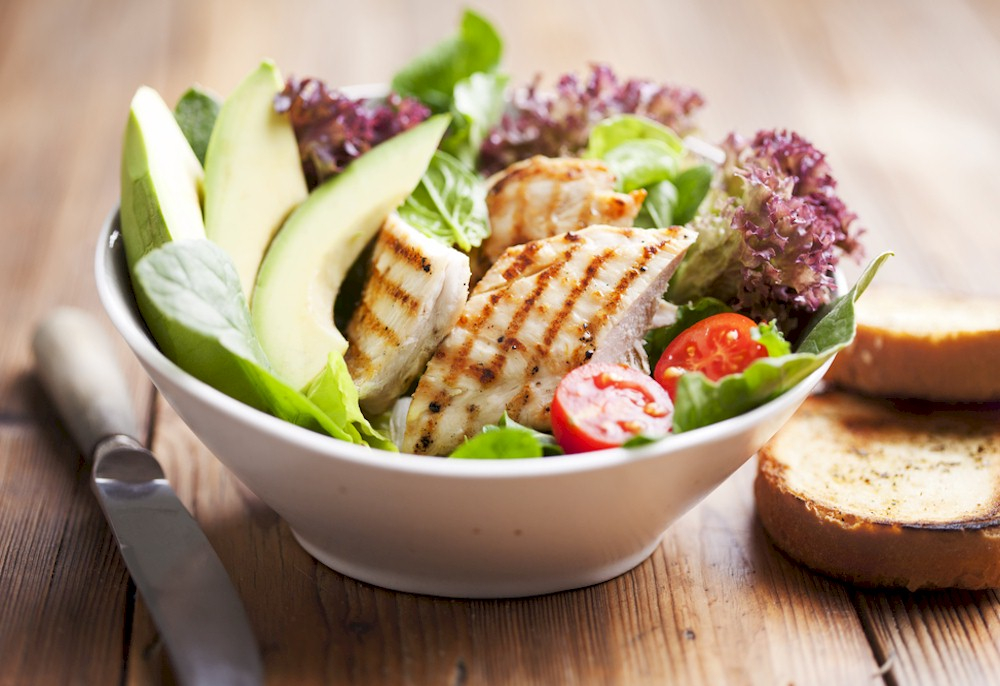 The Business of Food and Beverage
We need to remember that food and beverage can be fun, but we need to remember that it is part of a hotel's business, and it must be sustainable. Adjustments made during the pandemic included the size of serving spaces, adding take out, working with delivery partners, creating venues outside and more. It is also necessary to rethink what "normal" means. Some simple things that have been tried at contract feeder locations and quick service restaurants could be concepts like Breakfast All Day. More and more guests are looking for healthy options that taste great. Most global consumers want more functional foods and drinks to improve daily performance, immunity, and energy, and to ensure healthier bones, according to HealthFocus.
Food and beverage guests also want increased transparency and improved communication about foods prepared with new technologies; biological processes are important to ensure support for products. From the business perspective, lodging food and beverage managers and chefs need to know their guests and their likes and needs. Can the mix of demand for a hotel's food and beverage outlets be defined clearly? Some basic questions and answers can help frame the food and beverage programs at lodging food and beverage outlets and catering services.
Are the guests in a food and beverage outlet guests of the hotel or are they local?
What meal periods (breakfast, lunch dinner) are guests attracted to?
Of the guests staying in a hotel, what percentage are eating at the F&B outlets? (Utilization Factor)
How many people are we talking about? As a metric, what is the multiple occupancy factor for a hotel's various market segments?)
What percentage of food and beverage sales is take-out?
Managers need to be aware of guest taste preferences and trends in foods and beverages. The food and beverage industry are a great place for food professionals to follow an ABCD model (Always Be Collecting Data). Get out and about and see what your competition and specialty locations are doing successfully. Again, your employees will likely be willing to participate in the investigation of the competition.
Food and Beverages from Everywhere
We have discussed nostalgia foods previously, but people are also looking for new and unique, not new and improved, but perhaps upgraded versions of standards. Many examples exist of comfort foods (poutine, for example) now on menus. It is not only the food but method of preparation that can be an attraction. For example, many people love corn on the cob. Many people grew up with boiled corn on the cob with salt and butter, and it was great, but have they roasted their corn on the cob on the grill?
As another segment of the population knows, wrapping corn with aluminum foil and letting it cook over charcoal keeps all the juices in and makes the corn sweet. I grew up with boiled corn and when our family served roasted corn from the grill to my parents for the first time, there were a lot of questions. A simple change but a good one. The same might also be said for oyster roasts, a big thing in North Carolina. There are restaurants that serve roasted oysters and provide guests with an oyster shucker instead of a server.
People are obsessed on a national level with dishes that once only existed in specific regions of the country, such as dirty soda, cowboy caviar, trash plates, shaker lemon pie, crunchy buckeyes, chicken riggies and more. Traveling and experiencing food,  or food tourism, has been around for a long time. This author along with a colleague and co-author, Dr. Cynthia Deale, presented a paper at a conference in 2004 called Food Tourism Supply Chain Management that was cited in Targeting Kenya's Coastal Gastronomic Market : A case study, (2011). As a reference for menu planners, the examples below from these articles share a sample of domestic signature foods by state.
Sample of  Signature Foods
Domestic Location/ Signature Food
Alaska, King Crab, halibut, salmon
Arizona, Tamales
Baltimore, Maryland Crab cakes
Boston, Massachusetts, Clam chowder, baked beans, plus others
Buffalo, NY, Beef on Wick, Buffalo wings
Cincinnati, Ohio, Chili
Denver, Co., Game foods; buffalo, and elk
Florida Keys, Conch/ conch chowder
Georgia, Peaches
Louisiana, Cajun food, crawfish
Maine, Lobster
Memphis, Tennessee, Bar-B-Que
Mississippi Delta/ Mid-south, Catfish
Montreal, Quebec, Smoked meat, bagels
Nebraska, Runzas
New York City, NY, Delis, bagels
Northwest USA, Berries, Salmon
Oregon, Hazelnuts
Panhandle of Florida, Apalachicola Oysters
Rhode Island/Cape Cod, Massachusetts, Quahogs, chowder, lobster
Rocky Mountains, Rocky Mountain oysters
San Diego, Fish tacos
Southern U.S., Grits with cheese, shrimp
Texas, TexMex, Beef BBQ
Upper Peninsula of Michigan, Cornish Pasties
Vermont, Maple syrup, dairy products
Wisconsin, Cheeses
Food and beverage operations in lodging can use some of these ideas as a framework for their menu planning.. Creativity will be key for food and beverage managers and chefs, seeing what the competition is doing is just sound research. In today's food and beverage-age world, the Food Network and others have highlighted food and beverage innovation and creation.
Food and Beverage Education-Sustainability-Eco-Friendly
Food and beverage education is important in hospitality education. In our case, we are not preparing chefs, but managers for food and beverage locations. As we all know the food and beverage industry is hard and challenging work. We need to prepare our next generation of leaders to be prepared to work in a fluid and dynamic environment. Knowledge of food and beverages is of course important, but we also need to connect food and beverage to sustainability efforts, eco-friendly hotels operations and the use and application of new technologies. These efforts can prepare our students to work in a forward-thinking and progressive industry.
In hospitality business higher education, we are thinking about the business of food and beverage and making the products, people and businesses sustainable. Labor will continue to be a big part of this effort as will supply chain complexities. A graduate's ability to research products and other topics will also be important. That research can be on the scene, but it can also be digital and online. The new generation of managers will need to be more than familiar with technology and multiple systems that will help coordinate and make F&B work efficiently and effectively.
Food and Beverage and Technology and Equipment Resources
The food and beverage industry has adapted to new technologies in recent years. In addition to menu planning and operation programs, locations are using robot delivery of items, and also testing ChatGPT for use in menu planning and development. I have read about ChatGPT and seen demonstrations, but not used it yet. This fall's courses may be the pilot test for me.
I think, despite limited knowledge, we need to embrace it both as an education tool and a tool for food and beverage managers. Though I am not fully versed on using ChatGPT, I understand it if you ask the write questions, you can get draft information to provide you a base to start your process. This, I would submit, could be applied to planning a new menu. Let the computer research your questions. The time needed to conduct research in other ways is likely to be cut back drastically. If a food and beverage manager is planning a themed menu, e.g., ethnicity, health, etc., they could use ChatGPT to do the initial search and perhaps produce a recipe draft. The human element can then refine the research and the recipe before final decisions are made. Just a thought! ChatGPT is not going away so let's embrace it.
Other technology and equipment related tools are social media, including Tik Tok and Reels, to display cooking, signature items, professionals and personalities. If you want to find a recipe, online is the place to look. I will ask (kiddingly), what ever happened to cookbooks? They take up a lot of space and libraries don't want them anymore. I admit, I have multiple what I would call vintage cookbooks. Finally, look for trends in cookware, design and glassware. Articles on this subject talk about green cookware, ceramic everything, and vintage-inspired colorful glassware and suggested colors.
Going Forward
The celebrity of food and food personalities a la the Food Network and others is a constant reminder of how important the food and beverage industry is in society today. The Food Network has talked about cravings for nostalgic foods, just add water dishes, honey and its alternatives, and equipment, i.e. steam ovens are the new air fryers.
It should be noted again that your food and beverage employees are great sources for food ideas and trying new ideas. One last story on this topic. As a restaurant manager I had a kitchen manager who was great with food. He worked hard in a broiled seafood restaurant and knew his fish. We always had a few specials and one day "Joe" produced a special chowder, he referred to as Popeye Chowder. It was a cream-based chowder, with scallops and spinach. It was delicious. We tried it, cost it, and put it on the black board menu, we sold out. We offered it regularly but not daily. The demand for the chowder was there. The company corporate team tried it and liked it but hated the name. So, they decided to change it to Chowder Florentine, providing a nod to the spinach. The product was the same, and we sold it, but  in my opinion, they had taken the fun out of it by trying to make it something more elevated. We did not sell as much as previously did. There are obviously many factors, but practically, we went back to the Popeye name and sold out whenever it was offered, noting Joe as the chowder's creator. This memory connects for me authenticity and community as it related to a great gastronomy scene.
Also, ingredients like tamarind and techniques like live fire cooking are increasingly popular. Many of these trends and features can also be traced to nostalgia. For example, a Shore Dinner, that is, cooking in  pit on a beach with a great fire lining the bottom of the pit as the heat source and packed with seafood of all kinds, potatoes and corn on the cob and more sounds very similar. Also, there are variations on this theme from multiple parts of the country. Per the National Restaurant Association's 2023 What's Hot Culinary Forecast, created in partnership with the American Culinary Federation and strategic consulting firm Technomic, chicken sandwiches will be ruling the roost, especially if they're spicy, fried, or have a sweet-heat fusion. Some of that oomph may come from variations of sriracha. The What's Hot is another great resource of ideas for food and beverage. Some additional beverage trends include: CBD-infused relaxation drinks, Bubble tea, Fermented drinks, Sustainably packaged beverages, Canned cocktails with premium products, Spiked sodas and alcohol-free beers and spirits, and Retro Cocktails.
Other topics in the news focus on regenerative agriculture, a holistic and sustainable approach to farming. Finally reconnecting with sustainability and use of food is the much discussed zero waste. This is the concept where food and beverage  operations will creatively utilize wasted ingredients in other dishes to save on food costs and reduce the environmental impact of their respective businesses. Also, as a salute to product positioning and upselling, chefs and food and beverage managers have and continue to offer cooking classes on site in hotels, in addition to offering signature experiences, inside or outside, using a hotel's natural settings. Ideas like picnic basket lunches are old school, but attractive to many guests. Additionally, the addition of healthy options, e.g., nutrient-rich meals and drinkables such as smoothies, etc., is popular with a diverse number of guests.
Innovation will be vital, but don't forget the standards and what potential guests want. For example, my grandmother could sit down to a Thanksgiving dinner with all the trimmings and as I heard her comment many times, "It's a poor house that has no bread." For her, she expected bread to the on the table. We (my wife and I) assembled a family cookbook years ago as a holiday gifts and titled it  "It's a poor house that has no bread." As readers may guess I am connected to retro and nostalgia food memories. However, as we have said before this is a business and the keys for food and beverage success will be adaptability, flexibility, innovation and authenticity, and on the research, side don't forget to ABCD.
HotelExecutive retains the copyright to the articles published in the Hotel Business Review. Articles cannot be republished without prior written consent by HotelExecutive.