Getting Dimensional About Guest Experiences
By Roberta Nedry President & Founder, Hospitality Excellence, Inc. | April 13, 2014
Tangible tasks, creative designers, innovative architects, accurate measurements and efficient operations lead to getting the physical dimensions of a hospitality environment right. Though physical, these elements have the power to evoke emotions, set the stage, and greatly impact the guest experience.
Intangible behaviors, effective leadership, thoughtful training, soft service skills and perceptual insight lead to getting the emotional dimensions of the role that the people have in creating the guest experience.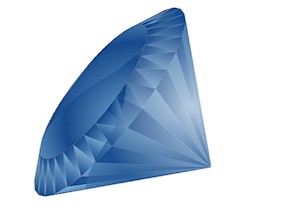 Exploring the many dimensions of service, both physical and emotional, and how to tap into a variety of experiential moments leading to the most meaningful guest experiences is about taking a deeper dive into what happens in service touchpoints and interactions. It's about exploring how your guests might react to the messages, people and environment on their experiential journey to your site or property. It's about discovering how guest emotions and senses will be tapped or untapped by what you perceive to be a connection.
Exploring these dimensions is also about evaluating and managing the results when the venue misses the opportunity to proactively construct the experience itself beyond the mere physical environment and what actually may or does happen from the guest's point of view. And, when opportunities are missed, follow up with the guest to explore restoring faith in the properties ultimate goal of great guest experiences.
Getting all of the physical and emotional dimensions integrated and focused into one overall strategy and performance will yield the most desired and memorable guest experiences. Hoteliers must recognize they and their teams are the ones who must get dimensional about discovering and delivering those experiences. Otherwise, guests are left to take a stronger, more proactive (and often more frustrating) role in securing those experiences to meet their expectations when they were expecting the resort and employees to do that for them.
Top rated reviews, customer loyalty and powerful referrals are the results of getting those experiences right. Those experiences are triggered by emotions which run the gamut of positive, negative and indifferent reactions by guests. Those emotions and feelings are what the guest will take with them, even beyond the photos they take, the journey they made and the events that took place.