Hotels That Don't Miss a Beat
By Simon Hudson Endowed Chair in Tourism & Hospitality, University of South Carolina | January 24, 2016
Interest in boutique hotels continues to rise. Hotel guests are increasingly seeking a unique experience as opposed to a commoditized product, and are more sensitive to design, levels of service and quality of food. Even corporate travelers are starting to favor such establishments over the standard hotel experience. Boutique hotels (generally considered to have less than 100 rooms) are better placed to react to these demands as their limited capacity enables them to enhance the quality of service and customize the visit for guests. Such hotels are constantly searching for the perfect formula to provide visitors with an addictive experience, and music-themed hotels have become very popular, particularly in big cities.
A perfect example is the Aria Hotel in Prague, Czech Republic, a city known for its musical history. The five-star luxury property hosts regular live concerts, and even has an on-site musicologist who will advise on which Rudolfinim seats have the finest acoustics and who's the hottest Prague Philharmonic conductor. Musical virtuosos and their fans can immerse themselves in music with the very first step they take on the property. From the Italian mosaic formed from a Gregorian chant, to the surround-sound features in each room, every detail of the hotel is inspired by music.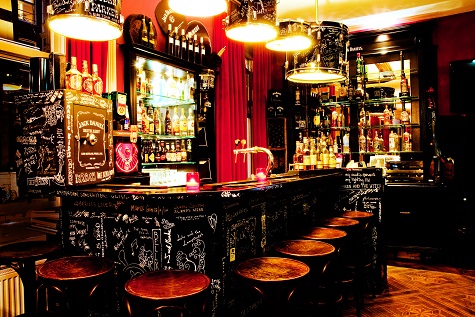 Further west in Europe, the Backstage Hotel in Amsterdam is similarly decorated with a music theme, designed to resemble an off-stage hangout for rock bands. The hotel is decked out with saxophones and guitars and the bar's piano is graffitied with the signatures of performers who have visited. Over the border, the Nhow Hotel in Berlin, Germany goes one step further by providing services and facilities for musicians. Situated on the banks of the Spree, Nhow not only has its own recording studio with panoramic views of the city, it also offers a music-themed room service, whereby guitars and keyboards can be delivered to guests at any time. The recording studio features two control rooms plus a recording booth equipped with the latest audio equipment. Sessions start at 150 euros for a half-day studio session. The property also hosts a monthly open mike night.
Mexico is home to another hotel with a recording studio, the Hotel El Ganzo in Los Cabos, a trendy designer property that doubles up as an arts and culture center. Beneath a trapdoor in the lobby lounge lies 'The Underground', a 1,700-square-foot, state-of-the-art recording studio where musicians from around the world come to create, perform and record their work. Guests and locals can attend El Ganzo Sessions, a free ongoing series of live music performances, and anyone can view the entire catalog of performances on the Hotel El Ganzo YouTube channel. Each month the hotel hosts various visual artists, filmmakers, and musicians as part of its Artist In Residence (AIR) program. The boutique hotel's white walls double as a blank canvas, beckoning artists-in-residence to leave their colorful mark.