Proactivity and Empathy Win The Battle for Talent
By Susan Sanders EVP & Chief Human Resources Officer, Hospitality Ventures Management Group | March 2023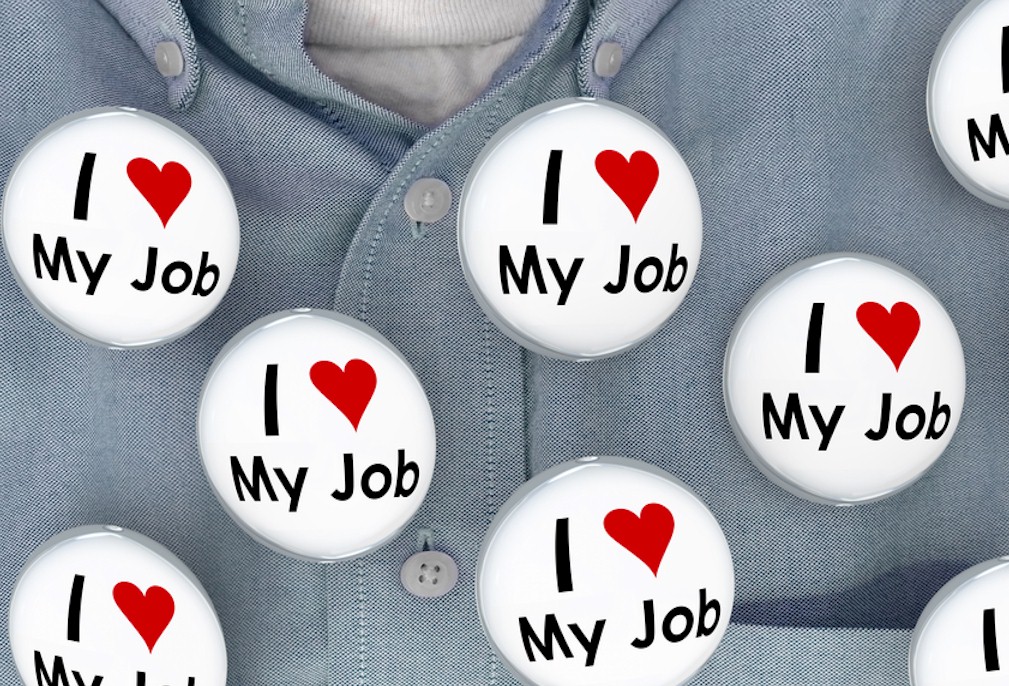 If you read the headlines, the COVID-19 pandemic gave birth to the Great Resignation and "quiet quitting" in 2022, which has in turn beget its own offspring in 2023 – quiet hiring.
In the hotel business, none of this has been great or quiet or even new since the pandemic, but hospitality companies that are not innovating their approach to talent retention and acquisition will continue to find themselves in trouble.
The hotel industry and hospitality in general has always struggled with the task of attracting and retaining qualified employees. If we take nothing else positive away from the COVID-19 pandemic, let it be that proactivity and empathy can win the battle for talent.
Setting the Scene
It goes without saying that the COVID-19 pandemic had a significant impact on the hotel industry. As travel restrictions were put in place and people were advised to stay at home to slow the spread of the virus, demand for hotel rooms dropped sharply. Many hotels were forced to close temporarily or operate at reduced capacity, and those that remained open often saw a steep decline in occupancy rates.
As a result, hotel revenues dropped significantly, and many hotels had to lay off or furlough employees.
One report from the American Hotel & Lodging Association (AH&LA) estimated that millions of hotel industry jobs were lost in the US in 2020. The National Employment Law Project (NELP) also reported that the hotel industry had the highest percentage of workers laid off or furloughed due to the pandemic, with more than 2.4 million workers laid off in April 2020 alone.
Additionally, research by the UBS Evidence Lab, which conducted a survey of more than 100,000 US workers, showed that the leisure and hospitality sectors, of which hotels are a major part, has the highest rate of job loss due to the pandemic.
Within our company, Hospitality Ventures Management Group (HVMG), we followed a pattern similar to the industry as a whole. Over the course of one week in spring 2020, we reduced our headcount from 3,000 associates to just over 500. Although our executive leadership team has experienced severe recessions in the past, the suddenness with which the pandemic impacted our business was unprecedented. We moved quickly to create our Associate Relief Fund, which was put in place to help those team members who had been displaced and has distributed more than $55,000 to employees.
By the first quarter of 2021, it was clear that hotel demand was coming back after a tough year of low occupancy due to the pandemic. Although HVMG experienced a downturn in occupancy along with the rest of the industry, we were proud to have achieved industry-leading results over the pandemic period. Empowering our general managers to act as the CEOs of their hotels helped to generate superior results, including outperforming our competitors in GOP margin by 537% during the pandemic period.
Because our executive team has been through downturns before, we could see that getting ahead of this staffing crunch would mean the difference between success and failure for our hotels, our investors, and our communities.
Before the labor crisis articles and staffing shortage memes began to make the rounds online, we developed a detailed strategic plan to help our teams manage the return of demand, what we called the Great Travel Revival. We wanted to put tools and strategies in place that would allow our hotels to operate from a place of revival versus merely survival and, in keeping with our Be Excellent culture, we couldn't allow the guest experience and owner returns to suffer just because it was tough out there. In short, we knew we had to be tougher.
In early 2021, we estimated that we would need to add about 33% more people to our workforce by July to meet our forecasted revenue projections, and that number would only keep growing with recovery. Early on, we put together a comprehensive plan to address what we knew would be a tough battle for talent. Our playbook covered three main areas of opportunity:
Retaining our existing associates.
Finding new talent to fill open positions.
Growing our own leadership bench strength.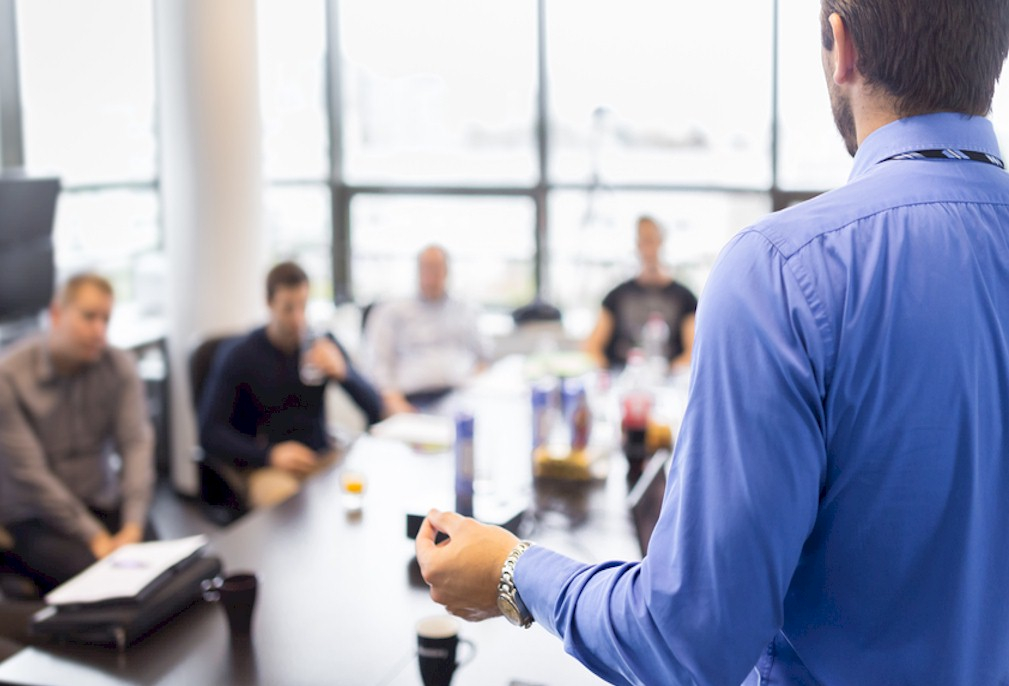 Retaining Existing Talent
We knew how important it would be to regain the trust of laid off associates, so we made a deep organizational commitment to offering competitive compensation and benefits, providing opportunities for growth and development, and creating a positive work environment for our returning team members.
We conducted salary and wage surveys in all of our markets to ensure our hotels remain competitive locally. This resulted in a number of position wage increases, as did the proactive inflation adjustments we elected to make in Q1 of 2022. We also offered retention bonuses to express our gratitude for loyal service.
As many of us experienced and acknowledged during lockdown, we heard from associates that their family and personal obligations could no longer take a back seat to work. By listening to our teams, we were able to implement part-time and flexible schedules to meet the needs of our workforce. We also began offering same-day pay.
Another step we took to show our appreciation for HVMG's associates was to renegotiate our benefits package. We increased the percentage of employee health insurance that we cover and reduced the cost to most associates, saving over $1,000,000 that is being equally shared between the associates and the properties.
Last but certainly most, we elevated our focus on our Be Excellent culture. This started with a celebration of HVMG Day and our 20th anniversary with a company-wide party in January 2022 and continued throughout the year. We were particularly gratified to be able to bring our corporate and property leaders together for a powerful and educational Leadership Jubilee, an annual conference we had not held since 2019.
Recruiting New Talent
The programs we put into place for retention definitely play a positive role in recruitment, and we added fuel to the fire with several new recruiting practices. For example, we revitalized our new-hire onboarding and training processes to ensure a culturally-consistent experience. We also uncovered more than 200 new resources to help our hotels source talent in their local communities, including language-specific assets for use with immigrant communities.
Our most successful recruitment initiative has been creating a corporate center of excellence to source all new associates. Rather than leaving our already stretched hotel GMs and hiring managers to recruit, hire, and train new associates, we built a team of highly-skilled and hardworking talent acquisition specialists to centrally source and hire staff across our portfolio. Our talent acquisition specialist team posts positions, sources and screens applicants, and delivers great candidates to the hotels. This accomplishes multiple goals:
Streamlines the hiring process and leverages our talent acquisition competency across the portfolio
Creates a competitive advantage and differentiates HVMG as a management company
Frees up hotel resources to focus on guest experience and associate engagement, training and retention
Sources new talent more efficiently at a lower cost
This has taken a tremendous amount of stress off of the individual hotel general managers and has added value for our owners by reducing the time it takes to hire top-quality candidates. By September 2021 we were back at 80% of our pre-pandemic staffing levels.
In 2022, we hired more than 1,200 associates from a pool of just under 10,000 applicants with an average time to hire of 4.5 days.
Centralized recruiting allows hotel companies to provide this service at a lower cost with faster results, but the best outcome is that property teams are freed up to focus on what they were hired to do: Be Excellent in all we do so our associates, guests, and partners LOVE us!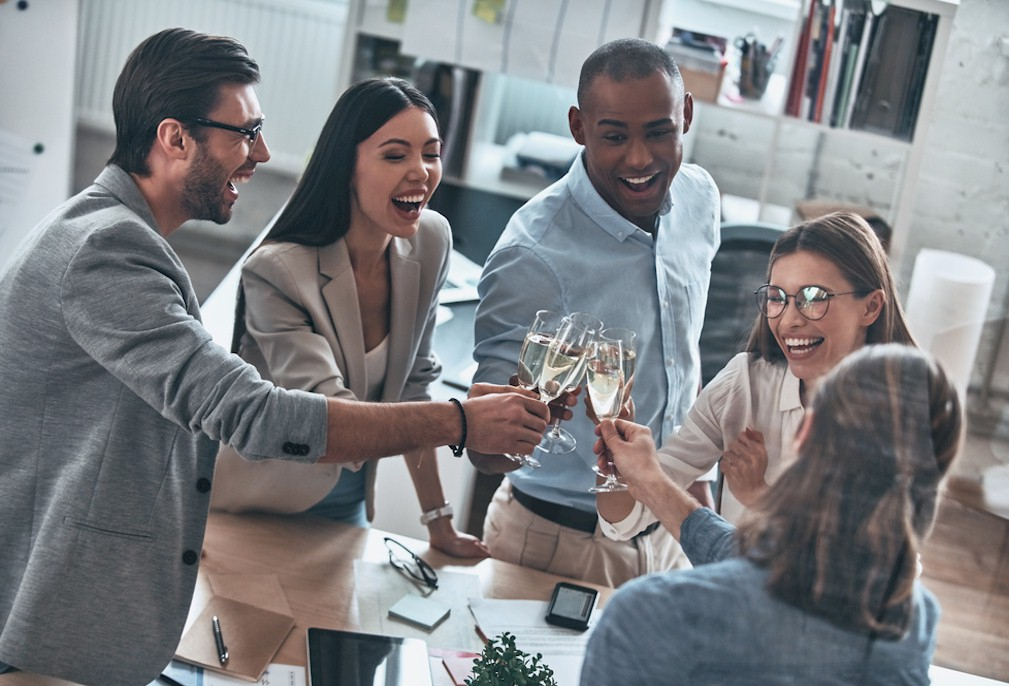 Growing New Leaders
The last component of our talent playbook is growing our own leadership bench strength. As hundreds of thousands of workers leave their hospitality jobs, the industry continues to pose the question, "Why are people leaving our business? What will it take to bring them back? How do we make hospitality more attractive to Gen Z?" We prefer to ask a different question: "How can we meet the workforce where it is now and work collaboratively to create the conditions of an excellent career experience?"
We have recently launched program that fast-track select service GMs, taking someone from high potential operations manager to general manager. The program was created to accomplish the following goals:
To have the management talent ready to operate select service hotels.
To build a program to attract and develop future hospitality professionals and train them to be brand ambassadors and experts in culture, systems, process and tools.
To deliver promotion-ready Operations Supervisors to support all areas of hotel operations.
In collaboration with an organizational design expert and operational leaders, we are developing the frameworks, curricula, and succession pathways that will allow hospitality newcomers to quickly be qualified as directors of housekeeping, assistant general managers, and general managers. We are leveraging our industry relationships, universities and other hospitality apprenticeship programs to reach leaders on the front-end of their hospitality careers, and we look forward to sharing those results soon.
Conclusion
We are all tired of talking about (and experiencing!) COVID-19, but there have been some incredibly powerful lessons to come out of the pandemic. One of the lessons that was reinforced most strongly was that, in order to continue providing powerful results for owners and investors, as well as excellent experiences for guests, we as an industry must innovate our approach to talent.
Some of the best ways to do that are getting creative and flexible on scheduling to help retain existing teams; creating a centralized recruiting effort to find new associates; and implementing programs to grow bench strength for years to come.
HotelExecutive retains the copyright to the articles published in the Hotel Business Review. Articles cannot be republished without prior written consent by HotelExecutive.