Emotional Engagement - A Mantra in Search of a Technology
By Steven Ferry Chairman, International Institute of Modern Butlers | July 24, 2016
Emotional engagement is one of those hot subjects that most have heard of but very few can actually define. What is it exactly? As with any subject, a keen observation of life in action followed by a logical analysis can shine light on the dark corners of our knowledge to bring clarity to our understanding, and, in order to be useful, a workable procedure for action that brings about desirable results. In the case of emotional engagement, it would be guests who are thrilled at the renewal or reinforcement of life and energy they experience when interacting with hotel staff. Of course, that would presuppose and require that the staff be passionate and full-of-life themselves, rather than uninspired and going through the motions.
And This is the Challenge
We seek and cherish the few "good hospitality people" who are full of life and place them on the front lines. And then judge the staff with high-sounding emotional engagement (EQ) audits, without actually defining what is emotional engagement or how to do so.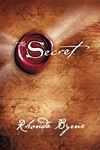 We then judge the staff with high-sounding emotional engagement (EQ) audits, without actually defining what is emotional engagement or how to do so. An earlier article, Love and the New Age of Service discussing the book, The Secret , by Rhonda Byrne, makes exactly this point. The Secret is a brilliant analysis of the successful actions of some successful people in life and exhorts people to emulate these actions by the expedient of mantras: a slogan repeated often in order to change one's mind and thus behavior. It works up to a point, but because it fails to ask one key question-how come people fall away from these mantras in the first place-it hits a brick wall. There is a reason people are not successful, and it is not just because they do not believe they can be. They do run into failures and these do accumulate and push people down to the point where they lose their steam-no matter what The Little Engine that Could might say (the beloved 1930's children's story of the Little Blue (Steam) Engine who wasn't afraid to try, saying, "I think I can! I think I can!").
I saw its 21st Century sequel, The Secret, in the possession of a colleague while training together at a private residence at The Hamptons on Long Island this summer. She was exactly this kind of person, full of life, energy, and enthusiasm, but with no time for, no understanding of, nor ability to interact with and handle, those less driven, less emotionally engaged. In a way, she was suffering from the same issue as them: lack of emotional fluidity: stuck in the fast lane in fourth gear, whizzing past lesser mortals who are similarly stuck, but in lower gears and expectations. The author experienced the same frustrating problem for years, until the subject of emotional engagement (and a few other relevant aspects of life) finally came into focus.
Hence my contention that we have a mantra (emotional engagement) in search of a definition and true understanding, and no technology for achieving it.