More than a Room with a View: Biophilia and Hospitality
By Patrick Burke Principal, Michael Graves Architecture & Design | November 03, 2019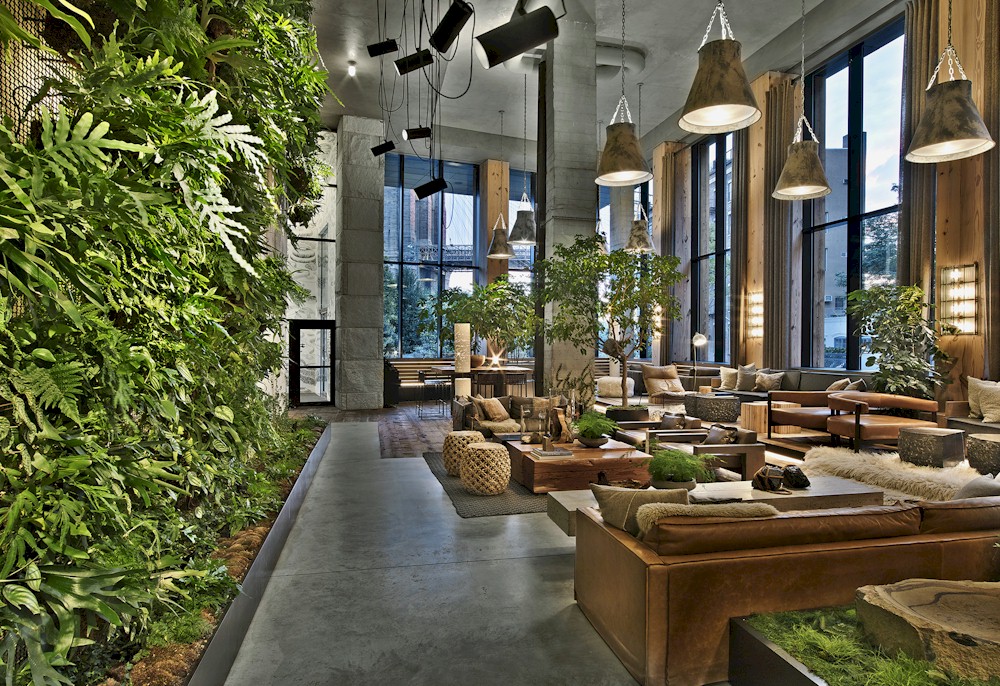 When traveling or just dining out, people seek satisfying or unique experiences to enjoy the moment and build memories. Todays' travelers seek interesting experiences that resonate with local history and culture, focus on well-being or simply have a novel theme. The souvenirs of today are immediately shared through social media and not carted home in a suitcase. When variety increases, there's all the more to share and talk about.
It's All About the Experience!
Financial experts say that spending on travel and dining experiences is outpacing demand for goods and personal consumption. At nearly every annual industry conference, we're told that the experience economy continues to drive hospitality growth worldwide. As a result, hotel developers and operators are seeking to distinguish themselves in the market. And designers like our firm and others are constantly re-imagining and customizing the guest environment, keeping foremost in our minds that we are designing for people.
It's no longer enough to craft a beautiful building or space that people will enjoy. We also have to create memorable experiences. And those experiences often involve shared social enjoyment and not just individual satisfaction.
The experience trend that has become such an important part of hospitality has recently been influencing other market sectors. It's obvious how experiential design would enhance success for restaurants and retail. But hospitality design itself is having an effect on the workplace where social spaces foster collaboration, on higher education where learning takes place as much in the informal setting of a student center's cafe as it does in the classroom, and even on healthcare where reception rooms welcome patients and their families more graciously.
This cross-pollination among building types has likewise had an effect on hospitality, as the wellness movement has spread to all sectors. In the places where we live, work, learn and heal, creating a healthy, green environment has become a touchstone for quality of life. As part of life's expectations, it should not just be sustainable but also regenerative. It should grow as a living idea. At the center of this trend is the concept of biophilia and biophilic design.