Hotel Meeting Spaces Break Outside the Box
By Hunter Clayton Co-Managing Director Houston Office, Gensler | November 10, 2019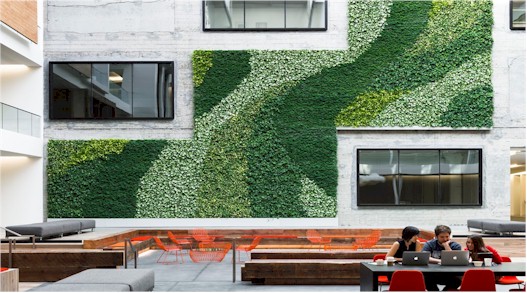 Hotels and hospitality spaces have long been at the vanguard of design and lifestyle trends, inspiring aesthetics that permeate our homes and workplaces. And the same proves true when we look at the activities that today's hotels are supporting. Whether guests are traveling for business or leisure, hotels are supporting a wide range of activities-from the traditional work trip or vacation, to places to hang out, socialize, host or attend meetings, get inspired, take a break, or just work away from the office.
The challenge for hoteliers: accommodating this increasingly wide range of intentions and activities while maintaining individuality and authenticity in a market permeated by choice.
From my firm's recent research into hospitality design experiences, we've found that the best hotels support business, leisure, and the growing blur between them. Focusing in on business travelers, we've found that they are using hotels as far more than just places to sleep. In fact, they typically take advantage of hotel amenities more often than those who visit for leisure travel.
Unquestionably, they are also spending the most amount of time in hotel meeting spaces, business centers and conference rooms. So what is being done to evolve these business-specific amenity spaces to support the guest's intentions for task, social, entertainment, discovery and aspiration? To examine the future of hotel meeting spaces, let's start with the past.
Thinking Inside The Box
In decades past, the design intent for hotel meeting rooms and conference spaces was to create an enclosed, interior space with little to no windows or sight lines beyond the four walls. These spaces were plainly designed, involved minimal maintenance and were intended for focus and limited distractions. On the other hand, the entry sequence or pre-function areas for these meeting spaces were designed to be outward-facing, typically along the hotel perimeter with large windows and daylight.