The Hotel Lobby: Food & Beverage Service
Part 2 of a 4-Part Series
By David Kasprak Principal, O'Kelly Kasprak | August 09, 2020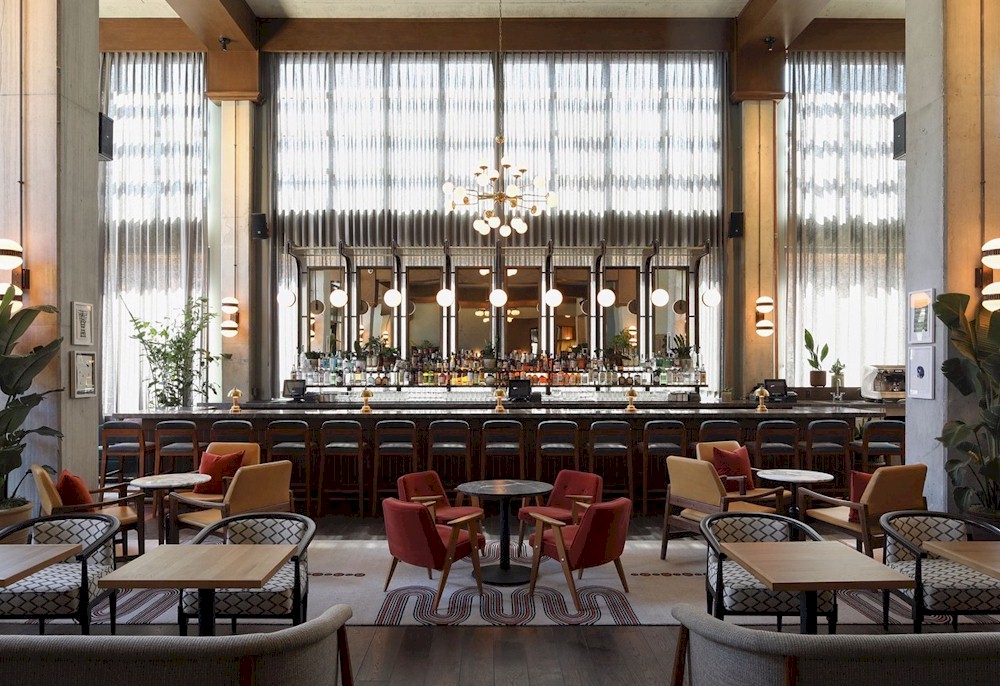 This article was co-authored by Belinda O'Kelly, Principal, O'Kelly Kasprak
From its humblest beginnings and at its very best, the core of the hotel industry has always centered around hospitality; That responsibility as a host to attend to a guest's needs, including both food and lodging.
Where We've Been…
Here in the U.S. colonial American travelers dating back to the 18th century stayed at a haphazard assortment of Inns and Taverns. These establishments were typically extremely utilitarian, offering the traveler a place to sleep, eat, drink and socialize. These Inns offered daily "Bills of Fare" which were simply what the cook decided to make on any given day. There were no selections, they would serve themselves from a pot of food and then sit at a communal table in the central common space. The dining area and the lobby were one and the same.
As the century progressed the inn system evolved and became a touch more comfort driven. No longer did all the activity happen in a single room. To be sure the bar aspect remained, but other functions began to get isolated from the often-raucous bar. A separate desk was set up to check people in, and bedrooms were no longer simply dormitories, but individual rooms. Additionally, separate dining rooms were set up to accommodate patrons in small groups rather than large communal dining tables.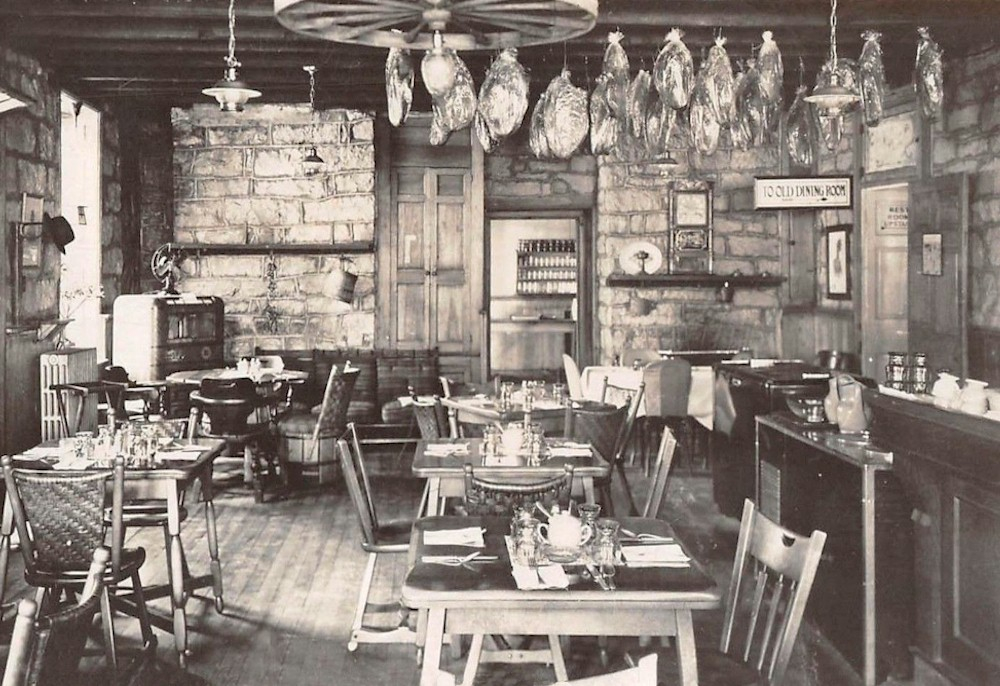 Colonial American travelers dating back to the 18th century enjoyed the amenities at places like the Historic Tavern Bardstown, Kentucky, (circa 1790)