Virtual Meetings & Events: A Trend Born Before COVID-19 But Now Thrust into Adulthood
By Justin Taillon Department Head Hospitality & Tourism Management, Highline College | August 30, 2020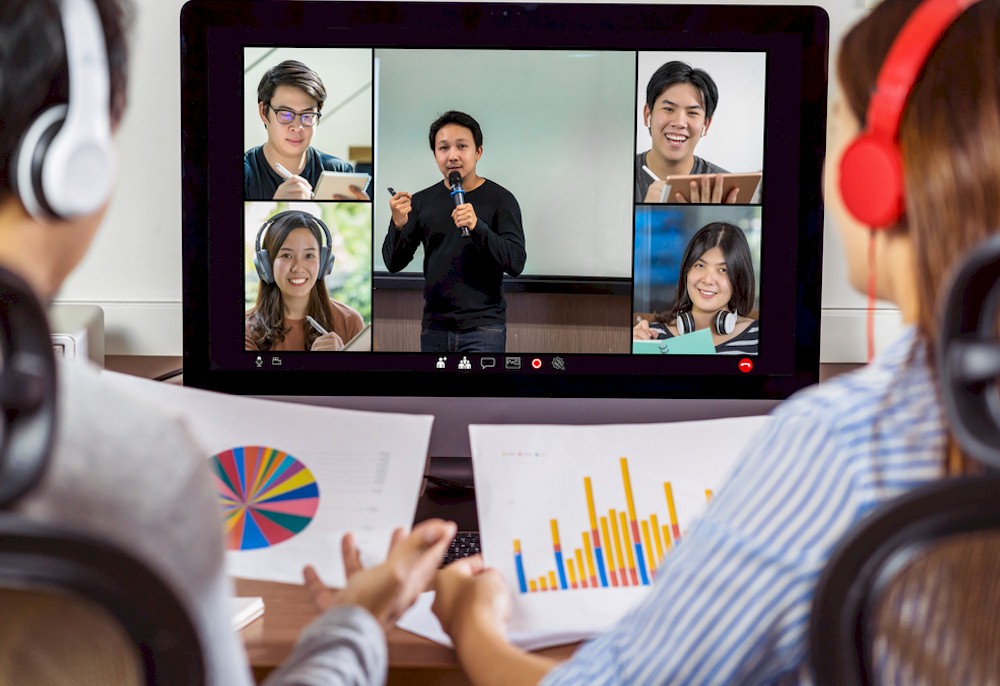 There was a trend toward online meetings and events even before COVID-19. For example, ZOOM had 10 million registered users, Microsoft Teams was being marketed as a top-notch solution to existing industry problems, and emerging tech savvy organizations were developing software for exhibition halls, webinars, and basic meetings. The emergence of COVID-19 sped up an already influx meeting and event environment.
In fact, it is safe to say that nearly every single meeting and event has been cancelled or moved entirely online in 2020. Some astounding figures evidence this movement:
ZOOM grew from 10 million daily meeting participants in December 2019 to 300 million in April 2020 (CNBC, 2020)
More than one billion people globally have participated in an online meeting since COVID-19 shutdowns began (Events Council, 2020)
31% of event planners refuse to travel themselves in 2020, let alone attendees (PCMA, 2020)
55% of meeting and event suppliers believe the meetings and events will never return to pre-COVID-19 levels. They believe smaller, more regional (i.e. rather than global or national), hybrid (i.e. online mixed with some face-to-face), and entirely online meetings and events are permanent responses to COVID-19 (Convene Editors, 2020)
When viewing the emerging research data, speaking with industry decision-makers, and surveying consumers it seems obvious that we, as an industry, need to prepare for a long-term move to online meetings and events. This does not mean that all events will move online; it does mean that we need to prepare for the future or else risk becoming obsolete.
We are acclimating to an online environment. Our customer base is also adapting. The hospitality customer base has quickly adjusted to new realities surrounding meetings and events. They have downloaded and become acclimated with ZOOM, Blue Jeans, Facetime, Google Meet, Skype, Microsoft Teams, and more. Many of those in our customer base have even held their own meetings and webinars on these platforms. Research shows that our consumers consider themselves tech savvy and capable of moving events online with limited assistance.
The movement of our customer base to an online environment before we are prepared is problematic for multiple reasons. One recent study I conducted included interviews with consumers. I identified some worrisome signs for our professional meeting planners:
Professionally designed meetings and events are more than opening a ZOOM link. Yet, at the moment our customer base does not realize this.
In the 1970s and 1980s, as meeting and event planning was hitting its stride as a profession, a major barrier was a lack of respect for the soft skills meeting planners have. The industry is having dejà vu. Professional meeting and event planners are not having their skill sets respected in an online format.
Meeting and event planners need to prove their worth through software platforms as well as their previously established hard skills in planning. The shift to being tech savvy is a barrier though. Kim Myhre, CEO and managing partner at Experienced Designed, explained it this way, "Up to this point, we've been lazy. We've had live events and we haven't really had to learn these new skills and invest in these new technologies. As organizers and associations play catch-up, attendees are willing to forgive missteps. But that won't last forever". (Wagner, 2020, para. 5).
I am personally experiencing the aforementioned barriers, and more, in my professional life. As Chair of the Hospitality Industry Technology Exposition & Conference (HITEC), I am a part of planning for this type of movement to an online environment. HITEC has attracted many thousands of attendees each year for decades. This year the entire conference, including our showroom floor, will be moving online. I am learning to respect the emerging barriers to success in this new reality. The movement to an online meeting and event space would not be possible without professional meeting and event planners.