Hydromassage in Today's "No-Touch" Normal
Opportunities & Benefits of High-Tech, Automated Massage Post-COVID-19
By Kerstin Bremser Professor, Pforzheim University of Applied Sciences | October 11, 2020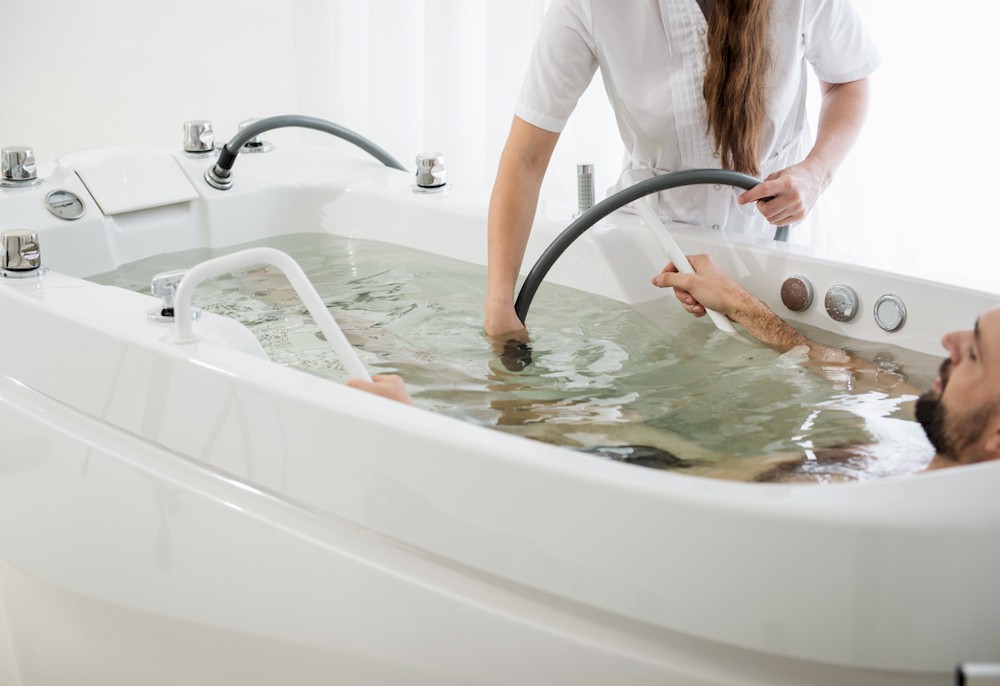 Automated massage can help spas overcome social distancing rules, decrease personnel costs and deliver the evidence-based wellness that today's consumers demand.
Covid-19 shutdowns have hit the spa industry hard and "normal" domestic and international travel isn't likely to bounce back quickly. Prior to the pandemic, spa operators around the globe were already finding it difficult to recruit and retain qualified staff, and, now, when spas are reopening, pressing issues center around ensuring good hygiene and social distancing. There's no doubt that the work environment for massage therapists and estheticians will change dramatically – and much of their time will also be consumed with new hygiene protocols before and after treatments.
Previous pandemics, such as SARS in China in 2002/2003, show that travel ultimately returns to pre-pandemic volumes, but certain behaviors change. In addition to demanding increased hygiene, individuals typically take personal responsibility by pro-actively lifestyle changes to help them live longer and healthier lives. After the SARS epidemic, for example, people began exercising more, adopted healthier eating habits, and, in general, demanded more hygiene in public spaces. Much of what we're seeing today.
In a post-COVID landscape, customers will not only value high hygiene standards but also high-quality, effective, evidence-based services. Treatments involving touch (i.e. massage and facials) will certainly need to evolve.
Touchless Gains Traction
Treatments requiring minimal hands-on touch are being sought-after by both spa operators and guests. In Europe, dry hydromassage systems are already popular in the medical sector for treating muscle pain and common ailments and they comply to very strict legal requirements in order to be registered as "medical grade." Importantly, their efficacy has been proven via clinical studies, making this and ideal piece of equipment for our "new normal."