Strategic Renovations: Re-imagining Prestige Properties for the COVID Era
By Brent Zeigler President & Principal, Dyer Brown Architects | November 22, 2020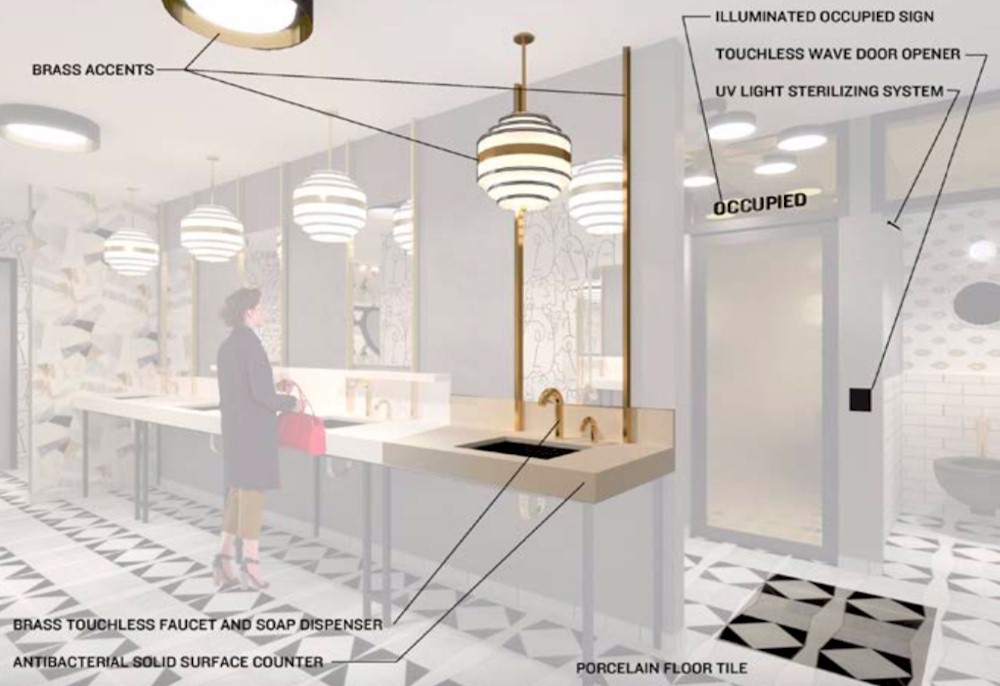 This article was co-authored by David Rader AIA, Senior Project Manager, Dyer Brown
Prior to the major events that have transpired in 2020, one of the most significant challenges facing longstanding prestige venues in destination cities had been the rise of new luxury hotel towers. These new hospitality offerings with hundreds of keys each specifically targeted these markets at competitive price points, jockeying for customer loyalty among new cohorts, especially millennials.
In order to stay competitive, owner groups have faced the challenge of navigating how to invest in upgrades and rebranding, without which they face the prospect of rising vacancy rates as glitzy competitors flood markets that were already nearly saturated.
Working with designers and other consultants these properties were, in many cases, just beginning to make considerable strategic changes to their brand identity, which would have improved their positioning in newly crowded markets – and then a once-in a century pandemic changed everything. Now that COVID-19 has impacted the hospitality sector (and nearly every aspect of the global economy) as a major disruptive force, many of those plans have been put on hold. More importantly, they will almost certainly have to change.
Last year, few luxury or business-class guests would likely have named "safety" or "cleanliness" as a primary factor in choosing where to stay, being characteristics of a hotel that, at a certain price point, were to be expected and typically assumed. But while location and amenities on offer are likely to rise in importance again at some point in the future, right now travelers at every price point don't just want to be in a safe place – they want to feel safe. The newest, hottest luxury offering is peace of mind, and the most popular hotels will be the ones offering a safe haven. Long after the pandemic has receded, this will continue to impact consumer preference.
However, this does not mean that amenities don't matter. In fact, venues in localities where state orders related to the pandemic limit capacity, owners and operators will need to investigate new strategies for creating and capturing revenue streams to remain financially stable. As long as the updated venue presents a sense of safety for the guest, increasing the range of amenities on offer represent a potential win-win. In order to successfully manage safety concerns, stay competitive, and even eke out an edge, the savvy executive is going to work with designers and consultants to find appealing ways to re-imagine the hotel experience.