Adapting to The Digital Transformation in Hospitality Human Resources Management
By Wei Wei Associate Professor, University of Central Florida | March 2023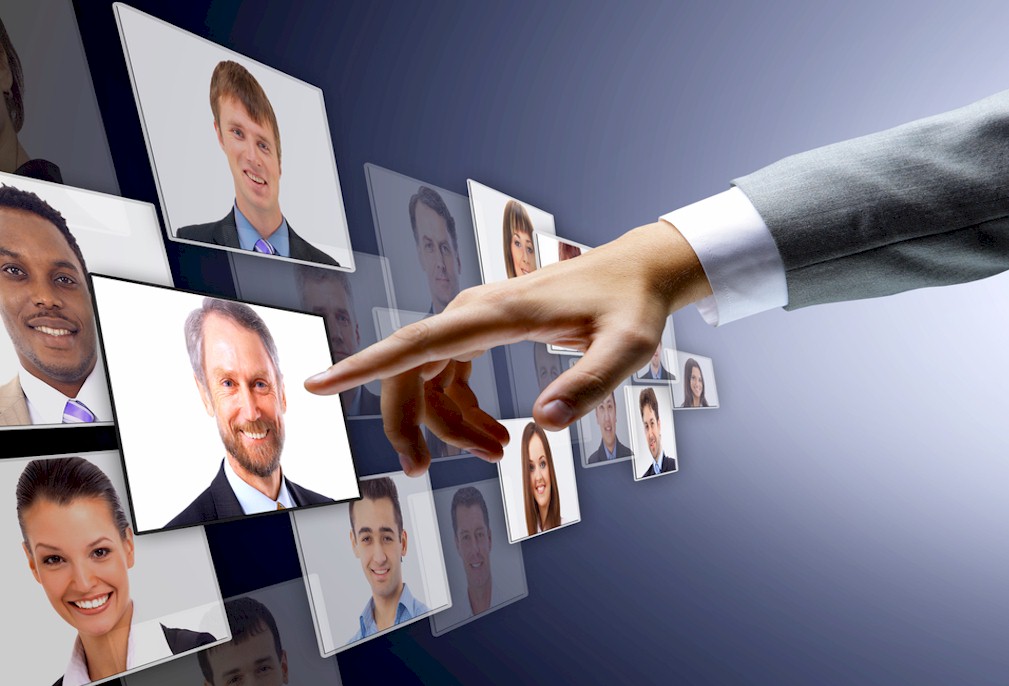 The hospitality industry has long faced challenges in recruiting and retaining talents due to its reputation associated with lower wage and physically and emotionally demanding tasks (Kwok, 2022).
Unfortunately, the Covid-19 pandemic has amplified this labor shortage issue by further exposing the vulnerability of the jobs caused by business shutdown, financial loss, and increased work stress (Koul & Nayar; 2022).
As the industry is recovering from the pandemic, digital technologies are increasingly applied in today's human resources management practices for talent acquisition, employee experience, and well-being, from social media platforms, to mobile app gamifications, to metaverse-enabled job placement and training, to the recent development of ChatGPT. This article discussed some of the latest trends and hopes to inspire conversations in both industry and academic along these phenomena.
Consider Having a Transparent Social Media Policy at Workplace?
It has been widely discussed whether and when social media use at workplace would benefit or harm a company, since it introduces both opportunities for brand advertising and challenges concerning brand misrepresentation. As new recruitment methods are called for to win more talents, social media is increasingly integrated as part of hospitality firms' business practices. However, without taking proactive measures and implementing a social media policy in advance, companies could run the risk of facing a public relations crisis.
Moreover, whether or not hotel management can let go an employee for their offensive social media posting has been a debatable matter, as the National Labor Relations Act (NLRA) does protect employees' right to engage in "protected activity" regarding their workplaces, such as communicating about their employment. Under the NLRA, firing based on online complaining posts toward benefits, management, hours or other work-related issues could have a strong legal claim. Apparently, it is smarter and safer for companies to consider preventing these crises upfront, leading to the recent conversations on the necessity of enforcing a social media policy to communicate a company's stance on social media usage in professional domain and technology governance at workplace.
A social media policy is commonly referred to as part of a company's business code of conduct. It guides employees how and to what extent they should represent themselves and the brand on social media. When a social media policy is included in job descriptions, it may change how prospective employees infer their future work environment and the company's attractiveness (Cho, Park, & Ordonez, 2013). This is especially relevant for the Generation Z (Gen Z) employees, who already are or will be the main workforce in the hospitality industry, as this generation group heavily uses social media in their daily life.
Marketing social media policy could be appealing to Gen Z job applicants and increase their interest in the company. The practice of designing, implementing, and advertising a social media policy thus potentially offers a novel and cost-effective mean to attract Gen Z employees. It also renders employees a perception of having more room, power, and tools to appropriately advocate for themselves, increase the brand awareness, and even attract new talents on social media platforms.
Further, a transparent and inclusive social media policy offering organizations opportunities to promote voices from all backgrounds and attract talents from underrepresented communities by endorsing diversity and inclusion in forms of images, texts, videos, and hashtags. Such efforts may also influence the companies' internal or external recognition.
To make all of these work, time and efforts are expected to be spent on developing a social media policy that works in a specific organizational culture. Recognizing both opportunities and challenges companies may confront when considering adopting social media as part of their business operations, professional advisory bodies such as the Society of Human Resources Management have provided guidance and templates to help companies tailor their own social media policy. It is thus critical for HR managers to understand how different social media policy framing techniques communicated via company websites, college career fair, and social media websites could influence the effectiveness of the recruitment process.
Bring Your Own Device (BYOD) to Workplace Training?
As mobile technologies, like tablets and smartphones, have become ubiquitous in the modern daily lives, they are increasingly adopted as a predominant learning tool (Heflin et al., 2017). The affordability, portability, and personalization of mobile technologies promote collaborative learning behaviors, encourage learner engagement before, during, and after a learning process, and enable a more convenient, innovative, seamless, and real-time experiential learning experience (Zhang et al., 2015). "Bring Your Own Device (BYOD)", where learners can use their personal mobile devices, is gradually recognized as one of the most prevalent initiatives in education to facilitate learning.
At workplace, BYOD empowers employees to bring their own smartphones to document and share their experiences via a company-approved mobile app platform, enabling their own mobility within each personal learning environment. This digitally-constructed mobile personal learning environment could "serve as platforms for both integrating formal and informal learning and fostering self-regulated learning, to help learners aggregate and share the results of learning achievements, participate in collective knowledge generation, and manage their own meaning making" (Dabbagh & Kitsantas, 2012, p. 3). Indeed, research shows that in a professional development training context, the inclusion of mobile phones was found to positively impact the learners (Ekanayake & Wishart, 2015).
As such, BYOD as a training strategy in hospitality companies can be considered with the intention of engaging employees in constructing their own learning environment, promoting active learning practices, and improving their learning skills, tools, and resources within the learning environment. Adopting mobile apps that have more gamification features to increase employees' interest in and commitment to training could be the next step, if not yet.
Is Metaverse a Fad, or An Alternative for Future Work Space and Training Methods?
As we pivot to online communication and learning for adapting to the past three years of the COVID-19 pandemic, an array of metaverse-enabled virtual experiences and assets have compelled companies in various fields to be more creative in human resource management. The post-COVID-19 environment appears to increase the emphasis on work-life balance and employee wellbeing, as a research released by McKinsey & Company (April 2021) shows, over half of the survey participants preferred a hybrid or remote working model following the COVID-19 pandemic. The metaverse may serve as one possible pathway given its capacity of offering a fully immersive, virtual experience without involving the physical commute, actual consumptions, and other impacts on the real environment. People can stay at home or in other comfort places of their choice but still experience some of the intangible elements of a workplace in an entirely virtual manner.
Related metaverse technologies can fuel the realization of interactive and digital workspaces where people are "visible" and instantly accessible to one another. This fully immersive, virtual space can create more job opportunities despite the geographical boundaries. The saved time and lower carbon footprint from reduced transportation and emissions will yield positive outcomes for the environment. Metaverse platforms and avatars can further improve the effectiveness of simulation training and assessment in a digital world.
In addition, proper training is needed to equip people with the skills to create future metaverse spaces, implying tremendous job opportunities in the fields of HR training, certificate, and education programs with a metaverse focus. Finally, as one of the greatest advantages of a metaverse environment over reality is the deconstructed barriers associated with race, gender, and physical disability (Duan et al., 2021), there also exists great potential for leveraging a metaverse work space to advertise diversity and inclusion practices and further promotes the physical society well-being in terms of accessibility, equality, diversity, and humanity.
Ready for an AI-ChatGPT Revolution in HR?
Over the past few months, Open.AI's ChatGPT has become the center of attention-grabbing headlines all over the place. By now, it is pretty obvious that ChatGPT is already on the radar of most Human Resources professionals. But for people who have not heard about it yet, ChatGPT is an artificial intelligence (AI)-driven, natural language processing software that was recently released in 2022. Its generative ability allows it to understand complicated questions, generate human-like responses, images, and instantly code via interactions with a chatbot.
For instance, ChatGPT can intelligently create art, compose music, create advertising and policy, and even diagnose disease and provide legal advice. It will only get smarter as more people start to use it. Now the question is, what new HR jobs will ChatGPT create and what human jobs could it potentially take away?
There is no doubt that HR executives have been gradually coming to terms with the evolution of artificial intelligence for tasks such as assessing job applicants or using chatbots to answer basic-level employee questions. For example, HR chatbots often appear as a virtual assistant that simulates human-to-human conversations with candidates and/or employees and perform automate functions such as screening applicants, scheduling interviews, writing up interview questions, managing employee referrals, among many others.
That means, the basic HR tasks could be easily performed by advanced HR technology products. An AI ChatGPT is well equipped to write up an HR policy, prepare a job description, screen job applicants, collect feedback to improve employee engagement, facilitate performance evaluation, deliver training materials and track progress, manage employee record, and create diversity and inclusion programs with basic instructions from HR professionals and keep polishing it to meet the expectations, without a heartbeat, literally.
On the other hand, positive outcomes could result if we embrace the trend with a more optimistic mindset. Tim Sackett from SHRM-SCP (January 17, 2023), for example, presented several directions where ChatGPT could be strategically integrated to make HR better, such as assisting with H-1B process, safeguarding pay inequities, cross-checking updates and potential inconsistencies in all systems, analyzing different possibilities to improve HRIS system, assessing employee wellness and safety, and preparing a step-by-step guide with specific examples to a recruiting strategy.
It is important to remember one critical point, that is regardless of how advanced and intelligent ChatGPT is, HR professionals who are passionate, experienced, and know what they are doing are still needed to narrate to ChatGPT what should be created. That means, human intelligence at a more advanced level will become even more precious and valued as the basic-level jobs/tasks can be easily replaced in the near future, which will free up human talents from mundane, time-consuming chores and do more creative and cool things in a more efficient manner.
As such, Todd Mitchem, CEO of AMP Learning and Development, suggested ChatGPT should be baked into companies' tech strategies, which create more new jobs that need specialists who understand how to interact with this technology in a whole new way, such as AI employee experience, AI compliance, AI talent development, AI career and acquisition.
Social media, Metaverse, AI or ChatGPT, we are already treading into the early stages of an amazing new world being transformed by technology advancements. It is not impossible that one day, when we look back, we will be startled to imagine how we survived a day when we did not have what have then.
HotelExecutive retains the copyright to the articles published in the Hotel Business Review. Articles cannot be republished without prior written consent by HotelExecutive.