Independent Hotels Are Rolling Out New Guest Experiences, Here's What We Can Learn
By Amy Draheim Founder, ABD Creative | November 01, 2020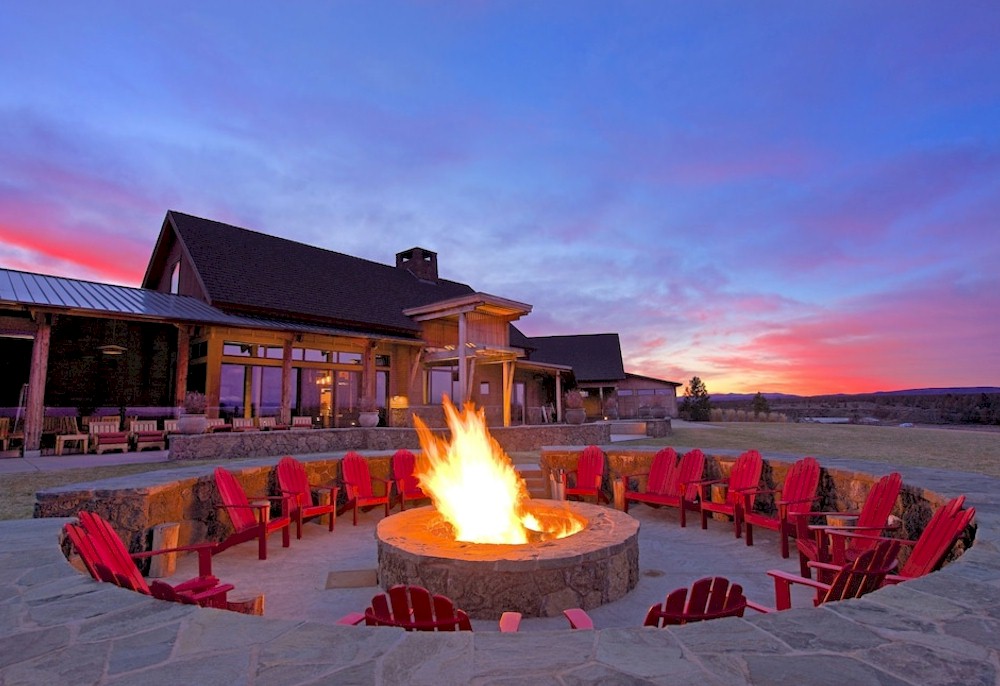 It's no secret that independent hotels have managed to adapt to the changing landscape faster than big box properties. Independent hotels have always been experience driven, and new guest experiences are a big part of what's kept them afloat.
With fewer guest rooms to fill, and more experiences to leverage, independent properties have leaned on what they know when it comes to occupancy, rolling out guest experiences that are more personalized than ever. While every destination is different, hotels that have remained open have done so by adapting to their guests' evolving needs. Hotels are meeting travelers exactly where they are by providing amenities and experiences that make it easy to work and learn remotely, coupled with itineraries that are built with social distancing in mind.
The Shift From Basic Needs To Guest Experience
Hotels are meeting this moment with equal parts compassion and creativity. Today's travelers need more than a disinfected room and a flexible cancellation policy. They're seeking out secluded stays and multi-hyphenate vacations. Whether traveling as a family, for business, or solo, travelers are looking for work-life balance, the exact thing that's been upended since March.
Many families are now work from home and learn from home households. When they do venture out, masks are to be worn in most public spaces, adding a layer of complexity to travel plans. Far-flung trips have been postponed. Borders have been slow to reopen. Meetings, events, festivals, concerts, and cele-brations have been cancelled, or else relegated to paired down virtual experiences. A lot has changed, and it's critical to meet this moment if we hope to bring guests through our doors in the current climate.
With all of this in mind, prospective guests are no longer planning trips with the same excitement, and when they do arrive on property, it's typically after a long drive. Tired from travel? That's an understatement. Chances are, guests arrive emotionally spent, uncertain about the future, and desperate for a change of scenery. Despite it all, there's a glimmer of hope in their eyes.
New Guest Experiences Meet Travelers Where They Are, Here's How
Independent properties are rolling out a host of new guest experiences to meet this moment. In many ways, Brasada Ranch in Bend, Oregon is set up for social distancing, but that hasn't stopped the property from rolling out new guest experiences. Spread out across 1,800 acres in Central Oregon's high desert, accommodations include two, three, and four bedroom cabins. Travelers have always appreciated the comforts of Brasada's vacation rentals coupled with the service you'd expect from a high-end hotel. In order to meet today's travelers where they are, the team set out to rethink the guest experience.
With horseback riding on site, an open air yoga studio, and miles of trails to explore on bicycles (which can be rented at the property's Athletic Center), there's plenty to do when adventure calls. Guests are also welcome to enjoy unlimited golf and pay only the price of a golf cart rental. Brasada Ranch didn't even stop there.
Fall programming at Brasada Ranch is geared towards travelers who are seeking out multi-hyphenate vacations, where adults can carve out time and space to work remote, where school aged children can attend classes online, and where free time is spent in wide open spaces.
For hotels with a bit less space, partnering with local outfitters is a great way to promote and share out-door experiences. Maybe you'll find a guide who can offer private walking tours, hikes, or seasonal experiences like fly fishing or horseback riding that take guests out of city centers and off the beaten path. All of these experiences make social distancing easy, although they are somewhat location dependent.
Thoughtful amenities that don't require acreage or a trip out to the country, include bicycle rentals, after school snacks, and vetted, family-friendly outings. Many local museums and family-friendly play gyms are now open and operating on a reservation basis, be sure to include this information in your pre-stay email so families are able to reserve the activities you've vetted for them, prior to arrival.
Even in city center independent hotels, managers are rolling out new guest experiences to meet the needs of their guests. Some are converting meeting rooms into co-working spaces with features like breakfast, A/V equipment, and happy hours baked into daily fees. Others are converting rooms and suites into learning pods, where students and tutors can spread out in their own classroom space.
A curated list of local educational resources and enrichment activities might take this concept even further. If you have outdoor space, maybe you'll convert it to a space that's more inviting to families or solo travelers to enjoy some fresh air. Consider making sanitized yoga mats, bocce sets, and other activities available for day use, if space allows.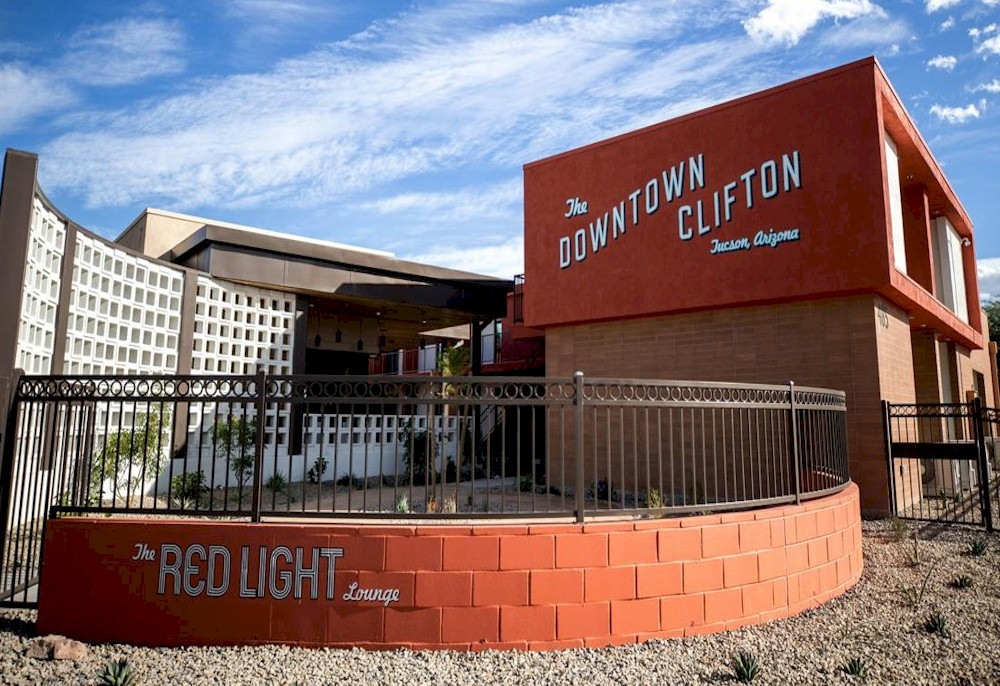 The Red Light Lounge at the Downtown Clifton Hotel in Tucson, AZ
Independent Hotels Get Hyperlocal
Another great pivot? Hotels that have embraced their community with open arms. The Downtown Clifton Hotel is now affectionately known as Tucson's living room. With travel restrictions limiting occupancy, owner Moniqua Lane shifted her focus to The Red Light Lounge, the hotel's onsite bar. With its expansive outdoor patio, the hotel bar has become a key revenue generator, while also fortifying the hotel as a community gathering place.
Could a courtyard or patio at your property function as a gathering space for locals? According to Lane, when hotels bring their community in, they play the long game instead of focusing on the short one. The Downtown Clifton Hotel is a great example of the ways in which true community partnership will serve your property well into the future.
Meanwhile, at The Axiom Hotel in San Francisco, the management team has welcomed local artists as part of San Francisco's Paint The Void project, which generates grants for artists to paint murals in response to the void left by boarded up businesses in the wake of COVID-19. This is another great example of community partnership. With the city of San Francisco's official reopening this fall, The Axiom Hotel has also revisited its website to ensure that the new guest experience is properly represented. Instead of promoting their 24-hour fitness center, the property has launched Peloton King guest rooms, to allow guests to stay fit in their comfort of their own guest room.
The Axiom Hotel has also crafted seasonal guides that are safe for social distancing, including where to go to find scenic hikes, the best running trails to get fit outside, and outdoor dining in many of the city's most beloved neighborhoods, including the Mission District and Chinatown.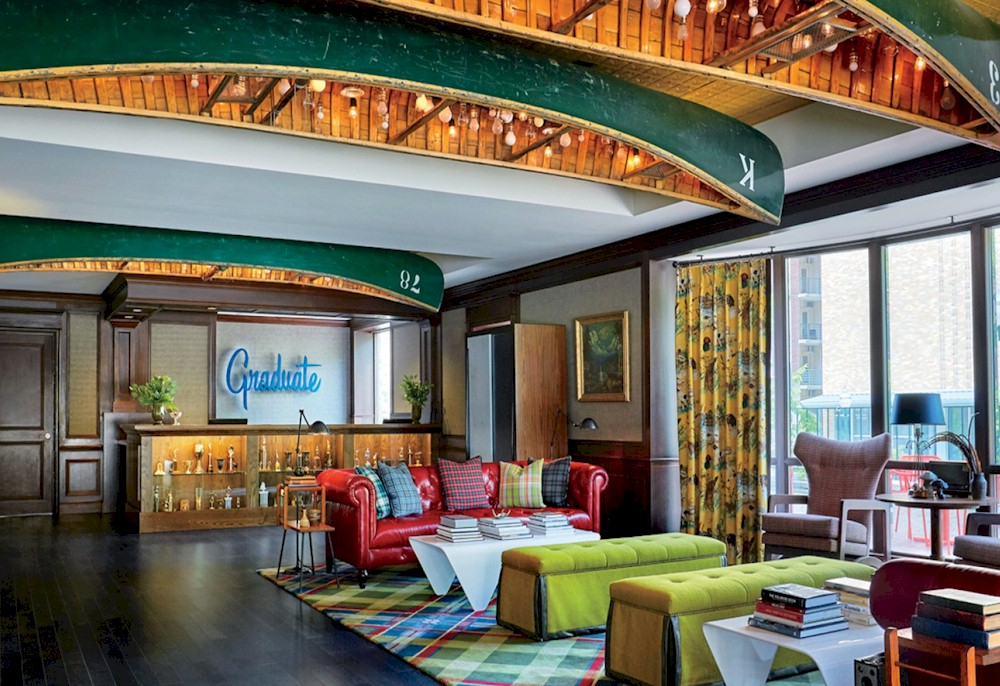 Graduate Hotels
Independent Hotels Pivot When It Makes Sense
Graduate Hotels offers yet another example. With over two dozen hotels in major college towns across the country, Graduate Hotels are regarded as the place for college students and their parents to stay during college visits. But with many universities moving to online learning, this nimble hotel collection pivoted to offer a portion of their rooms as student housing. For these hotels in particular, this shift made perfect sense. With a few small changes, guest rooms were converted to accommodate extended stays. Many college students jumped at the opportunity to upgrade their dorm rooms. Consider making a similar shift based on your demographic and the community you serve.
When it comes to group business, a lot has changed. With offices and teams going remote, face to face encounters are few and far between. Conferences have been cancelled, postponed, and moved online. While virtual events are filling some of the need, virtual meetings will never be as effective as the real thing. With this in mind, hotels are beginning to offer intimate meetings and events for smaller groups, ensuring a dedicated safe space to meet, work, celebrate, and gather again.
Signature Hotel in Bend, Oregon is offering complimentary meeting space to locals looking to gather a small team between now and year end. This promotion allows the property to introduce their newly renovated indoor/outdoor venues to locals, and positions the hotel as an ideal partner for full service, full scale gatherings in the future.
Whether independent, boutique, or big box branded, your property's ability to adapt is the new KPI and rethinking guest experiences may be your lifeline. When it comes to activating new guest experiences in the wake of the pandemic, look to leaders in the independent hotel community. The common theme is leaning in on what you're known for, whether it's wide open spaces or an environment that's welcoming for all.
Smart hoteliers are rethinking guest experiences, whether traveling with family or on business, to make the experience more personalized and intimate. Maybe you'll add Pelotons to your guest rooms, build itineraries that make social distancing a breeze, or offer complimentary gathering space for small groups. These efforts go a long way. With equal parts compassion for guests and creativity to create new experiences, independent hotels are not only meeting guests where they are, but also anticipating a set of needs that continues to evolve.
HotelExecutive retains the copyright to the articles published in the Hotel Business Review. Articles cannot be republished without prior written consent by HotelExecutive.