Designing Hotel Spaces for Micro-Events in the Covid-19 Era
By Mary Alice Palmer Principal & Director of Hospitality Interiors, HKS | November 22, 2020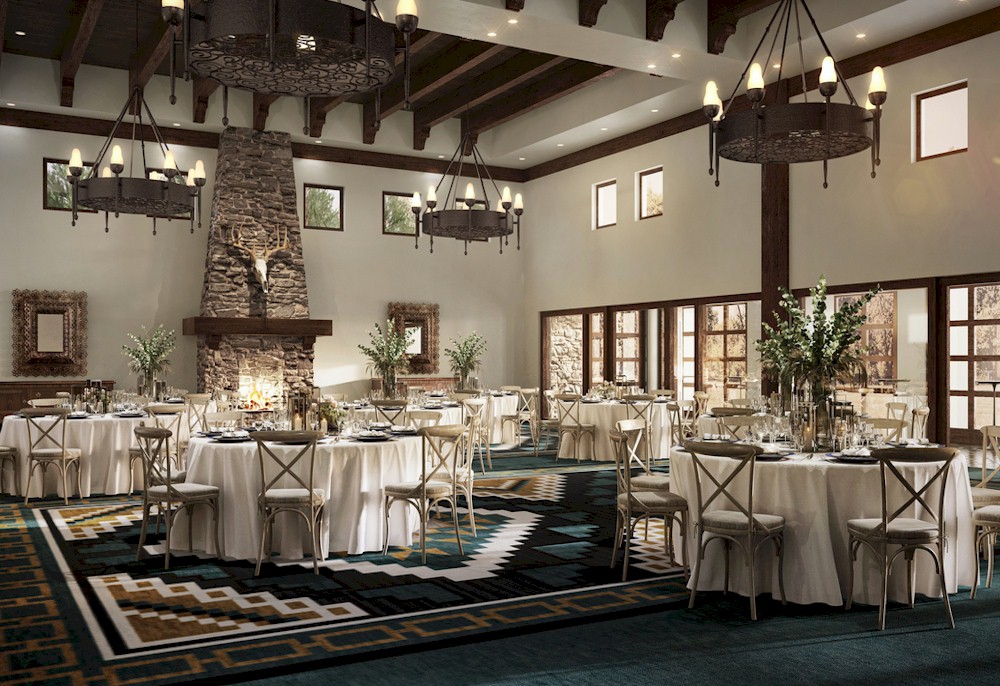 Small weddings and elopements are a way of the future, with many of the top wedding industry leaders shifting business models to promote and accommodate these types of events.
The idea of not having to settle on one's "Big Day" resonates with couples who are not wanting to pause life's joyous moments yet still prioritize health and safety.
Micro wedding planning websites are popping up to help couples manage what this process looks like from idea to implementation. As wedding vendors navigate through these new waters, hotels are right by their side imagining new ways to celebrate small.
Understanding Your Guest
First and foremost, working to understand the psychology behind non-compliance can be a constructive first step in developing effective risk-management strategies. During these challenging times, guests are seeking an escape, both mentally and physically, from their routines. However, during the pandemic era keeping one safe and healthy is a not a factor that can be ignored.
If possible, reaching out to event attendees beforehand can be useful in preparing them for appropriate participation. Understanding expectations for observing precautions and following guidelines will help everyone stay healthy without feeling they are being inundated with rules at an event that should have a focus on other things like connections, fun and entertainment. Include guidelines in a welcoming email with other important event information and guests will come prepared, not surprised. Make the message fun and experiential, but appropriate to the occasion. Build excitement around participation.