The Event Industry Has Been Changed Forever... Here's Why That's a Great Thing
By Joe Schwinger Chief Executive Officer, MeetingPlay | January 2021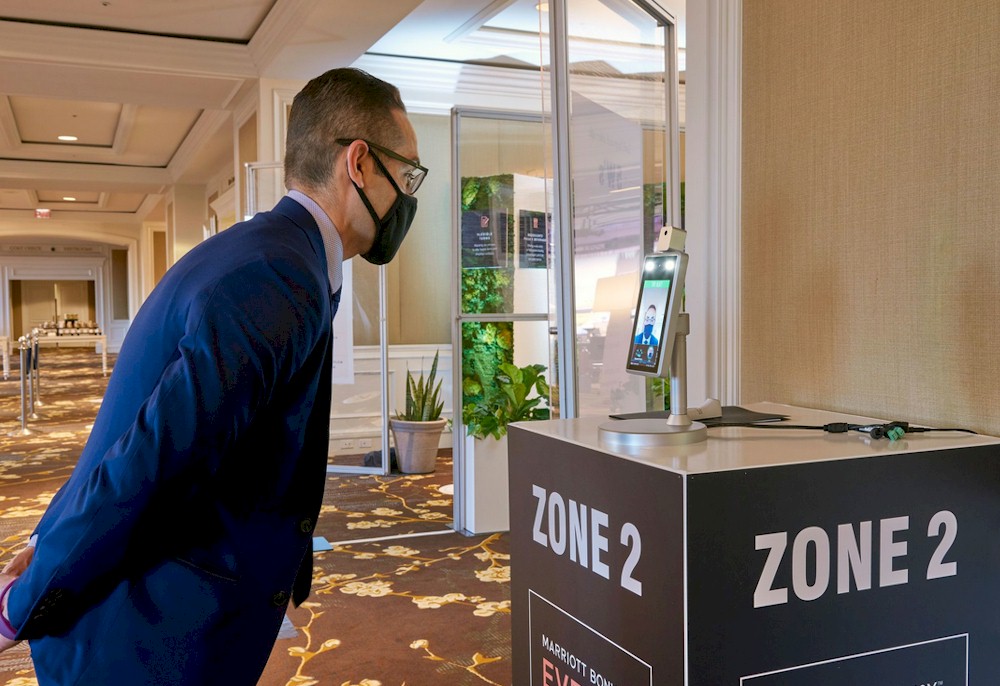 On November 9, 2020, Marriott International invited event industry professionals to the Ritz-Carlton, Tysons Corner in northern Virginia for an event called Connect with Confidence.
For Marriott, the event's goals were twofold. First, Marriott wanted to demonstrate their COVID-19 safety capabilities by successfully hosting people at one of their hotels. Secondly, Marriott wanted to show how new technology can support a hybrid experience, with both in-person and virtual attendees. As the technology partner for the event, MeetingPlay was involved in the planning throughout, and I had a chance to be a part of the experience.
When I arrived at the Ritz-Carlton, I realized that I hadn't traveled in 265 days. The world had changed since my last hotel stay. Like many industries, the pandemic put everything on hold almost overnight. But the industry has persevered.
Large organizations have always held events in person, with thousands of people. During the pandemic, they have been forced to go virtual. Many of these events have been hugely successful. Planners and CMOs watched a thousand attendees become 50,000 attendees. Instead of delivering a message to the people in the room, they now had a global audience. The pandemic forced them to see a major new growth opportunity, and now that they've seen these benefits, they're not going to give it up.
Seeing it all come together at Connect With Confidence, and talking to people about their experiences, it became clear to me that I wasn't just looking at a one-off event. I was seeing the future of the entire event industry unfold around me.
Hybrid events are here to stay - in the COVID-19 era and far beyond - and that's a great thing. Events are going to reach bigger audiences. For attendees, that means expanded access to networking and learning. For hotels and planners, it means increased revenue and growth.