The Evolution of Hotels in Mixed-Use Developments
By Lawrence Adams Principal, Lawrence Adams Architect | January 2021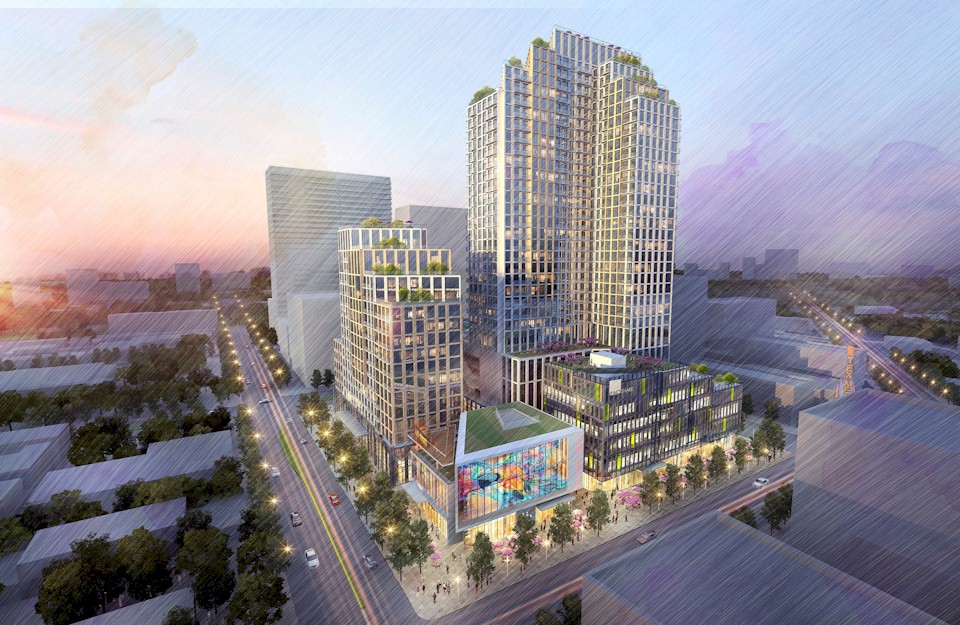 A successful mixed-use development usually includes a number of complementary uses such as retail, residential, office buildings, museums, theaters and hotels. The success of such a singular development, through synergistic interaction, is most often far greater than the sum of its individual parts.
Each component of the development must benefit from its inclusion in the overall project and profit from its interaction with the other uses. Such developments employ more efficient methods of land assembly, operations, shared parking, construction and financing and encourage innovative design and planning that challenge outmoded zoning regulations and improve traffic circulation and urban planning that benefit both the community and the developer.
History is replete with mixed-use developments containing hotels as key components that have fostered commercial and cultural success and delivered achievements in civil establishments with lasting positive impacts to their communities.
An early example of a mixed-use development with a hotel as its core is the Auditorium Building in Chicago. Designed by Aldler & Sullivan Architects at the end of the nineteenth century, it combined commercial offices, a luxurious 400-room hotel on Michigan Avenue, and an acoustically perfect 4,300-seat theater, the world's largest when it opened in 1889. The theater was almost completely enclosed from the street by the hotel with the exception of the theater lobby entrance.
The theater was created to provide a permanent home for Chicago's opera, symphony, and other performing organizations. The hotel was included in order to offset potential losses from the operation of the theater. At 16-stories the building was the tallest in Chicago when built and was designed with an innovative structural system that allowed the hotel ballroom to span over the theater.