Extended Stay Hotels: Prospering Despite the Pandemic
By Bruce Haase President & Chief Executive Officer, Extended Stay America | February 14, 2021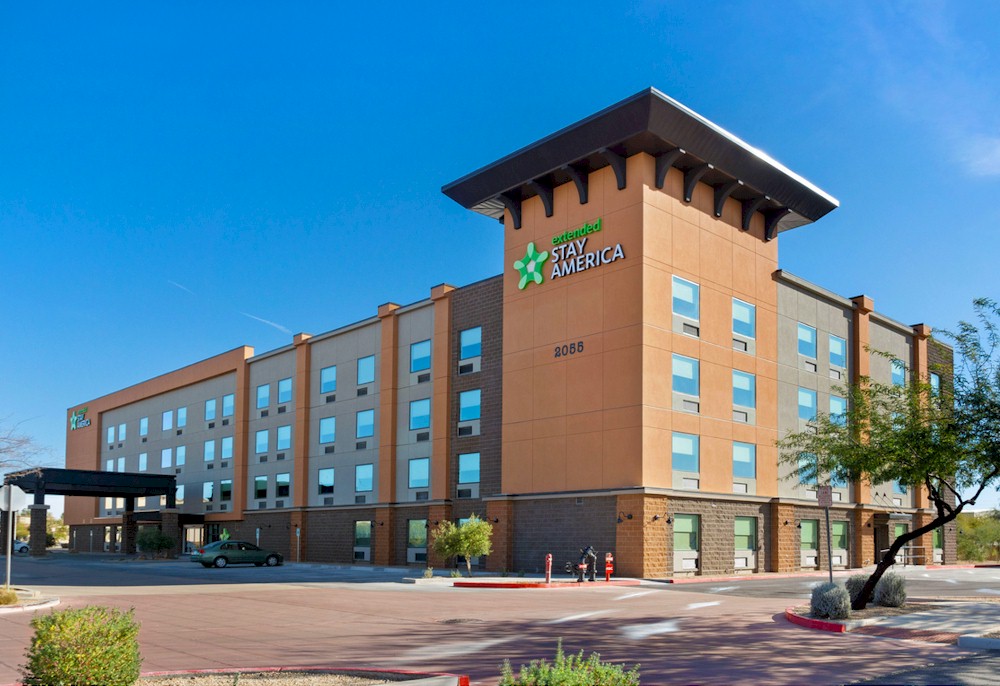 COVID-19's impact on the hospitality industry is significant. According to Oxford Economics, overall, the lodging industry is estimated to report a "50 percent, nearly $125 billion-dollar loss in 2020, making this year the worst year in history for the hotel industry."
While recovery is on the horizon and a brighter long-term future awaits, a few segments and companies are outperforming others despite the widespread effects of the pandemic. One such segment is extended stay, which is faring well with less of a focus on leisure and more emphasis on longer stays.
Pandemic Pressure
The onset of the pandemic and stay-at-home orders brought about a rapid decline in hotel occupancy for nearly every type of property. The subsequent spikes in cases and continued restrictions have kept doors closed or only allowed hotels to operate in limited capacities.
According to the American Hotel & Lodging Industry State of the Hotel Industry Analysis, as of August 2020, nearly 5 out of 10 employees were still not working and the industry overall was down 4.3 million jobs. Only 33 percent of Americans say they have traveled overnight for leisure or vacation since March of 2020. Because of this, industry occupancy dropped to unprecedented levels.
The industry was encouraged by increases in occupancy during the summer and early fall months of 2020 when the curve flattened in many parts of the country and warm weather motivated travelers to venture out. Unfortunately, the winter months brought a halt to this positive trajectory.
Extended Stay Outperforms
Extended stay hotels meet the needs of essential travelers, frontline healthcare workers, military and government personnel, and families needing housing during life transitions. In the third quarter of 2020, while occupancy levels remained at 48 percent industry wide as reported by STR, Extended Stay America achieved an 80 percent average occupancy rate, with many Extended Stay America properties hitting 90 percent occupancy. These occupancy levels represent the highest of any public reporting hotel brand in the U.S.
Doing What We Do Best
As a pure play extended stay brand, Extended Stay America is the only hotel company exclusively dedicated to this segment. The company has been unwavering in its strategic focus on doing what we do best: serving the unique needs of extended stay guests. Our mission is to take care of people who are building a better future for themselves and their families, and that does not stop in the face of a pandemic. That is why we are the only major hotel brand to remain 100% open since March.
A key driver of our performance has been a laser focus on what matters most to extended stay guests, particularly amidst the pandemic: a safe stay, at an affordable rate, with kitchens in every room to provide guests with more control over their stay. An example of our unwavering dedication to our guests is STAYconfident – our comprehensive program aimed at the overall wellbeing of our guests and associates with enhanced offerings, cleaning protocols, and more generous discounts for longer stays to alleviate the financial burden created by COVID-19.
Since many traditional business travelers shifted to remote work, Extended Stay America focused on the segment of business travelers who are required to be away from home to perform their jobs. From manufacturing and logistics, to construction and healthcare, Extended Stay America is, and will continue to be, an ideal choice for business travelers. Our product and its core amenities, including fully equipped kitchens in every room, on-site guest laundry, and fast, free in-room wi-fi, provide the self-sufficiency and flexibility that is so valuable to these guests.
In addition to maintaining focus on essential business travelers, one of the hallmarks of Extended Stay America is our agility to adjust and adapt to changing market conditions. Through our field sales teams we identified pockets of extended stay demand that did not exist prior to the pandemic. For example, we partnered with almost 30 universities across the country to provide off-campus housing solutions for displaced staff and student. While this opportunity emerged as a result of the pandemic, it aligns with Extended Stay America's overall sales strategy of identifying and providing solutions for new and diverse customer segments. This ability to identify and book extended stay demand segments is 'in our DNA,' and will continue to serve the company well as the market continues to evolve in recovery.
Extended Stay America could not do what we do best without the dedication of our associates across the country. This team has stepped up daily with warm, authentic hospitality to welcome guests during a time of peak stress and anxiety. Whether it was conducting daily check-in calls with guests to ensure their health and comfort or providing guests with listings of local grocery stores and food delivery services, our hotel employees consistently went above and beyond to care for our guests. These efforts to create an environment that feels like a home away from home did not go unnoticed, as guests provided us with valuable feedback that was even more positive and complimentary than pre-pandemic times.
And fortunately, unlike other hotel companies who have been forced to take some dramatic cost-reduction measures, our performance has allowed us to avoid any significant staff reductions, continue to take care of and recognize our associates for their hard work and commitment, and even continue to financially reward performance.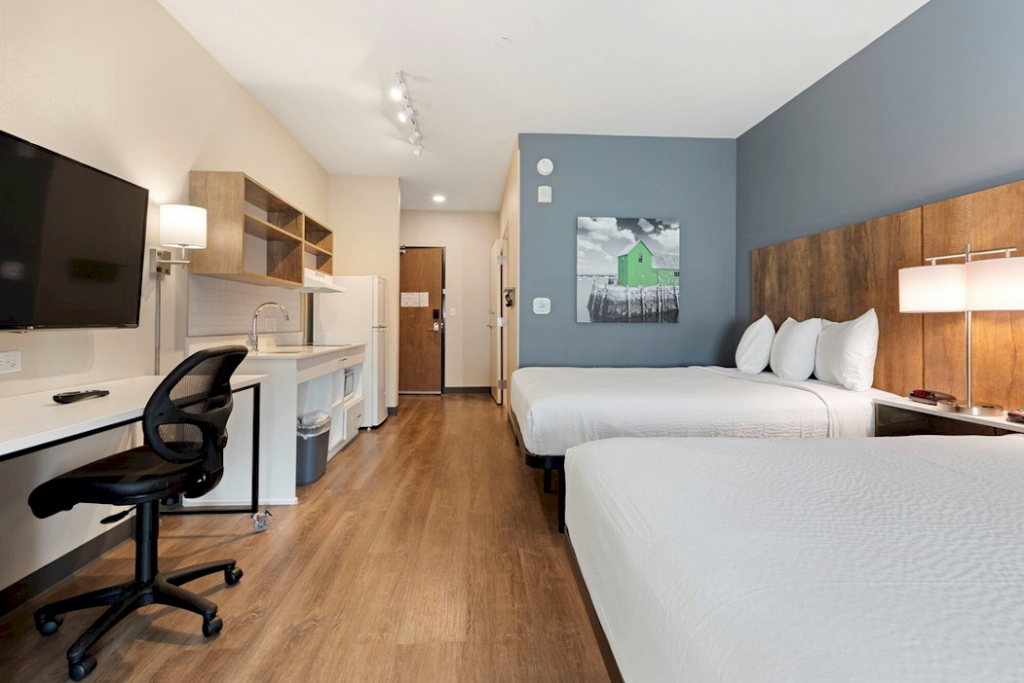 Looking to the Future
Our industry-leading performance has not only enabled us to continue to take care of our associates, but also stay focused on the future. To continue to enjoy this kind of success, we recognize that we must be adaptable and forward-thinking. Looking ahead, Extended Stay America will continue to focus on longer-term bookings as a key revenue source. While we welcome the eventual return of transient business and leisure travel, we will remain focused primarily on extended stayers – our core customers and our core strategic competitive advantage.
Our performance has solidified our brand's value proposition to franchisees, resulting in a significant rise in interest from potential franchisees. Thus, our expectation is that we will continue to drive significant growth through franchising as well. Extended Stay America presents franchisees an attractive opportunity to join a highly regarded, nationally recognized brand, with a proven prototype, robust distribution platform focused on extended stay guests, high margin operating model, and simple fee structure.
Extended Stay America is committed to using its nationwide platform of 560 company owned hotels and more than 7,000 associates to be a positive force in our social responsibility and inclusion efforts. The mission of Extended Stay America, our purpose, is clear… we exist to help people who are building a better life for themselves and their families. As such, it is our obligation to address issues and develop programs that impact our guest communities.
In August of 2020, amidst the ongoing COVID-19 pandemic, Extended Stay America launched STAYcounted, an initiative to encourage voter registration by establishing our hotels as virtual voter registration centers. We also announced a partnership with the Urban League of Central Carolinas to support their mission to advocate and equip Black Americans and underserved communities with the tools to achieve social and economic equality. We will continue to introduce new initiatives in support of our mission of putting people first and caring for our community.
Extended Stay America remains deeply committed to caring for its guests and associates. This focus on care, coupled with practical services and amenities, allows us to create a home away from home for our guests. By staying true to what we do best: serving the unique needs of the extended stay traveler with dedicated focus, Extended Stay America will undoubtedly continue to see success in the months and years to come.
HotelExecutive retains the copyright to the articles published in the Hotel Business Review. Articles cannot be republished without prior written consent by HotelExecutive.