A Resilient Staff Provides a Safe Guest Experience
By Sandy Asch Principal, Alliance for Organizational Excellence LLC | March 28, 2021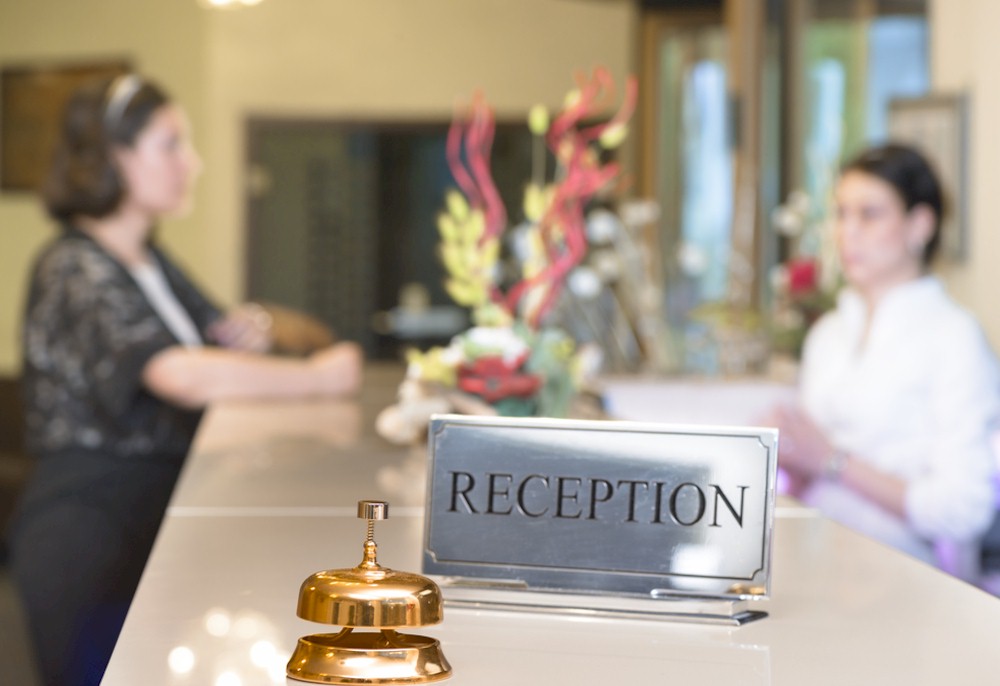 There is no denying that COVID-19 has required industries to adapt to new challenges and has changed the way you operate as a leader. The hotel industry is no exception.
The CDC's guidelines for employers in the hotel, resorts, and lodges section outlines a long list of administrative controls that change the way hotel staff and guests interact. Health and safety is on the top of everyone's mind. Typically, when you think of health, physical wellness is at the center of the discussion.
However, now more than ever you need to take into consideration the emotional and mental health of your staff.
Given the current state of the economy and the industry, some may find it difficult to justify investing company time or money in employees' mental health. However, failing to address these critical issues in a thorough and purposeful way can harm a hotel's reputation as the guest experience will inevitably be compromised.
In "8 Challenges for Business Leaders that will Shape Year 2 of COVID-19 " Denise Briena and Robert Fronk state, "Companies- and managers- will need to face America's deteriorating mental health as it continues to directly impact the workplace...The pandemic's mental health toll will continue having real implications for how businesses operate. In the near term, employers will be expected to continue investing time and resources into employees' mental health.
Over the long term, companies will eventually be required to manage the talent pipeline effects of this generation whose experience during the pandemic will have a lasting impact on their values, outlooks, and skillset." Building and maintaining a resilient team that strengthens mental health and well-being will be paramount to continue promoting a safe and positive guest experience moving forward.
Brilliant and BOLD ideas do not come from a staff that is stressed, anxious, or defeated by their current work environment. A leadership team that first ensures they have done all they can to address employee's biggest stress points will find that their end result and guest experience will improve. A work environment that is not only safe physically, but also mentally and emotionally secure will yield innovative ideas and a resilient team dedicated under one purpose. A drive to provide each guest that walks through the lobby doors with an experience that builds trust and ensures a quality stay will be the common goal once more.
With the hotel industry facing the unique operational challenges and demands COVID has placed squarely on their shoulders, how can hotel leaders practically address emotional and mental health and keep staff morale up while delivering a safe and exceptional guest experience? When your employees are healthy - physically, emotionally, and mentally, then they are able to provide the best guest service. It seems a simple concept, but how can management create resilient teams and make time for mental health as a priority?
This situation demands for leaders to grow, search for, develop, and utilize tools to share with their staff to systematically facilitate a work environment that equally checks in on their mental and physical health as both are required for that exceptional guest experience.
A study published in the Journal of Open Innovation further proves that emotional and mental health are just as important as physical health. According to "The Effect of COVID-19 on the Hospitality Industry, " the study provided proof that a " ...high fear of COVID-19 is now becoming the root cause of mental stress among employees...An employee cannot function properly if they are psychologically stressed and feel that their job is not secure."
Well-being is more than just counting steps. When thinking about well-being, too many companies focus primarily on physical health and neglect to address the whole person. By creating a seamless well-being experience, where every aspect of employees' health is addressed and easily accessible, leaders will be able to secure high levels of adoption, and thereby influence key outcomes such as guest service performance, engagement, and the capacity to withstand stress.
With that in mind, here are two areas leaders and teams in the hotel industry can focus on: practicing responding vs. reacting and building emotional resilience with calm focus.
Respond vs React
You need to keep strengthening your employees emotional resilience and build immunity to pressure, criticism, and judgement. Our teams are under an unprecedented amount of stress and tensions are high. You may find your employees, or maybe even yourself as a leader, reacting to stress and pressure in a way that negatively affects your guest's experience and damages your team's morale. This is when the tool of STOP, DROP, and FRAME is a great asset to share with your team and model its practice.
In a moment of stress and pressure, when we are about to snap, our ego gets hijacked and we REACT to the current circumstance. Encourage your team (and yourself) to take a moment and STOP - to pause and take a breath. Let them know it is okay to view the issue from their "compassionate center" - their heart. Now model how to FRAME the situation, write it down, draw a box around it and set it aside to come back to later. After ample time, sift out the facts and with your new perspective, choose your response. When you stop, drop, and frame you build emotional resilience and you produce better results.
Building Emotional Resilience - Calm Focus
We all experience some kind of chaos at work and in life. In response, we typically keep pushing through, often surviving on adrenaline. We tend to overschedule ourselves; drink another coffee; respond to one more email. If we stay amped up all the time, we think, we'll eventually be able to get things done. Added to that, your employees may also be experiencing the stress of job uncertainty wondering what will happen if they don't finish the extra work assigned or if they call in sick.
In reality, this continual demand drains our productivity, and leads to exhaustion. But, there is a better way -- a calmer way. When you cultivate a more restful, relaxed state of mind it helps you focus better, protects your energy and allows creativity to flow. A sense of calm gives you strength and resilience in the chaos of life. Emma Seppala outlined four great tips to calm the mind amidst chaos in her article, "Four Ways to Calm Your Mind in Stressful Times. "
Her first tip on breathing is something we often overlook, but can be used ANYWHERE. "Our breathing is a powerful way for us to regulate our emotions, and it is something we take for granted. Through your breath, you can activate your parasympathetic nervous system-the calming response in your body." Controlled breathing by counting when we breathe in, holding, and counting when we exhale can diffuse a stressful situation. "As you're doing this, especially thanks to those long exhales, you're activating the parasympathetic nervous system, reducing your heart rate and blood pressure."
As Emma pointed out, a calm mind is vital during chaotic and stressful times. What combats stress in the long run? Resilience, a set of habits that can be practiced on an individual, team, and organizational level. These are just a few techniques and tools managers can utilize to help employees deal with the stress brought on by COVID-19 and life in general at work and in the home.
Creating an atmosphere of assurance by letting employees know that their health, both mentally and physically come before the job eliminates one of the biggest stresses brought on by COVID-19, job security. Guilt and fear of losing a position by staying home to address and maintain both physical and mental health should never enter your staffs' mind.
Managers know all too well that employees in the hotel industry are experiencing fear, uncertainty, and growing concern with extra and unusual demands being placed on them. It is important that you build and fortify their mental and emotional health by encouraging and practicing resilient habits.
According to, "How the COVID-19 Pandemic Affected Hotel Employee Stress: Employee Perceptions of Occupational Stressors and Their Consequences, " published in the International Journal of Hospitality Management, "...occupational stressors after the outbreak of the pandemic consisted of three domains: traditional hotel-work stressors, unstable and more demanding hotel-work-environment-stressors, and unethical hotel-labor-practices-borne stressors."
With this study outlining the three key areas leaders can work on, the situation requires management to create and implement solutions to insure that each aspect that affects the emotional and mental health of an employee are covered. Once these obstacles are removed, the challenge of creating today's version of a safe guest experience will be attainable.
Bottom line, there needs to be innovation and priority placed on keeping employees mentally healthy and physically whole. Leaders must provide individuals, teams, and organizations the tools to practice daily resilience habits as a solution to combat stress, the demanding hotel work environment, and the fear and uncertainty created by COVID-19.
Place mental health and wellbeing of the staff on the HIGHEST priority. A good place to start when looking for resources is this quick resilience daily planner to help your team stay strong and healthy in the coming months.
HotelExecutive retains the copyright to the articles published in the Hotel Business Review. Articles cannot be republished without prior written consent by HotelExecutive.