Reinvest in Your People: Why It Pays to Listen
...and 5 Tactics for Doing It Better
By Jordan Ekers Chief Operating Officer, Nudge | March 28, 2021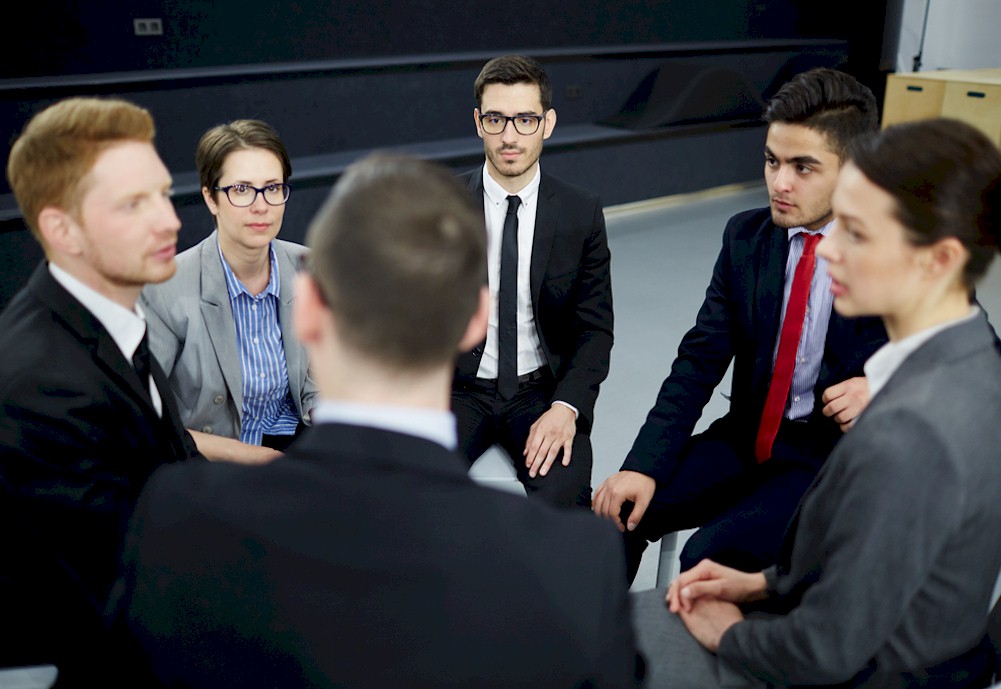 Hotel execs: We need to talk. And it's not about the bottom line or how to repair the damage to room occupancy during 2020. This time, it's about how to better connect with the people who make or break your business: your frontline workers.
Why? For one thing, frontline workers are the face of the hospitality industry - and as a result, can have a huge impact on the guest experience. Ensuring that your workforce has access to info on current initiatives, safety protocols, cleaning practices, and other core intel means that they have what they need to instill confidence and trust with your guests.
As Kelly McGuire, CHR fellow and vice president, advanced analytics, for Wyndham Destination Network says: "Your employees play a valuable role in the delivery of your guest's experience that, ultimately, may show up in reviews that trigger future consumer decisions around your brand. "
An amazing guest experience isn't the only reason to invest in your frontline employee communications. Better two-way communication also leads to better employee engagement - which has huge impacts on your business. According to a Gallup poll, higher employee engagement makes companies 22% more profitable and 21% more productive - with less turnover.
Ah, turnover. Another huge challenge for the hospitality industry - now more than ever. After all, hospitality costs have skyrocketed, and you can't afford to lose experienced staff. According to the Bureau of Labor Statistics, the hotel staff turnover rate is currently at 73.8%, a stark contrast to the acceptable 10% to 15% that it should be. DailyPay has recently calculated the eventual cost of replacing hourly or entry-level positions at around 16% of annual salary. Translation: The price to replace one $10-an-hour housekeeping staff will cost you around $3,328. For midrange positions, you're looking at 20% of an annual salary, or about $8,000.
Despite all this - and I find this staggering - many organizations still aren't prioritizing communication. A 2018 Arthur J. Gallagher & Co. report found 60% of companies lack a long-term communication strategy. Huge mistake. In fact, The Economist Intelligence Unit's Communication Barriers in the Modern Workplace found that communication breakdowns lead to increased stress levels (52% of respondents), delay or failure to complete projects (44%), low company morale (31%), missed performance goals (25%), and lost sales (18%).
In other words: Employee communication isn't a nice-to-have, it's a must-have - especially in the hospitality industry. If you're not investing in frontline employee communication, you're sending your business on a downward spiral. But where do you start? How do you improve employee communication and engage your frontline team beyond the usual emails, staff meetings, notice boards, and handbooks? How do you increase productivity and morale while decreasing absenteeism, turnover, and human error?
I've got five proven tactics that should help. Use these tips to improve your communication, engagement, and recognition with your frontline champions - and enjoy better guest experiences, employee retention, and engagement as a result.
1. Understand That Different Frontline Workers Have Different Communication and Feedback Needs
The Economist Intelligence Unit's report asked respondents to indicate which communication style they identified with. The majority (32%) identified as personal, with a focus on relationships and connection. Next was analytical (27%), people who prefer using data and facts to drive conversations. Third was a functional (23%) style of communication, which applies to people who are process-oriented. Last but not least were intuitive communicators (17%), who think big-picture over details. The report also validated that generational communication styles (i.e., millennials vs. boomers) present a major challenge in workplace dialogs and information-sharing.
The takeaway? Sharing information - or feedback - is not a one-size-fits-all process. To meet the unique needs of your diverse workforce, you need to offer a wealth of communication channels and styles. For example, we've found that hospitality frontline workers often respond best to a combination of timely micro-communications (short, to-the-point info nuggets), along with quick retention quizzes, two-way discussion channels to share best practices, and peer recognition.
2. Use Tech to Make Your (and Their!) Jobs Easier
It's easy for me to tell you to think outside the email inbox, but it can be a challenge to find exciting new ways to disseminate information to your frontline workers. That's where technology can come in. A communication platform can make it simple to share announcements, training, and resources in a highly accessible format.
One suggestion is to provide a user-friendly mobile platform that gives employees access to relevant and timely information when and where they want it. That way, even when your frontline workers are on the job, they can easily access the communication they need. These types of platforms can house everything from standard operating procedures to quizzes and training to chat functionality among peers. Bonus: This will make onboarding way less cumbersome, so you engage your new hires from day one.
3. Give Credit Where it's Due
Peer recognition is pretty magical. Simply enabling employees to thank each other for their positive contributions fuels intrinsic motivation. It tends to happen organically between employees and locations, which can do wonders to reinforce positive behaviours or elements of your organizational culture.
You might not see the connection between communication and recognition, but they're closely linked. Both are about creating an open, cooperative culture within your company. So taking the time to acknowledge and praise your employees for a job well done is a win-win: You improve the lines of communication, and they feel seen.
Ask yourself: How are you inspiring your frontline workers to do better? Do you have a system in place to encourage employees to give credit to their colleagues for a job well done? How about an efficient way for leaders to offer meaningful recognition? How are you inspiring your frontline workers to do better? And if you do have recognition systems in place, are they working? Wherever possible, leverage feedback and data to measure the effectiveness of your recognition efforts and help make them even better.
4. Tackle the Most Common Communication Barriers
As you start to improve your frontline communication, it's important to be aware of some of the pitfalls that can impact you and your workforce. We've already talked about the challenges of addressing different communication styles. Another key challenge is the psychological communication barriers facing your frontline, whether they're physical, perceptual, emotional, cultural, language-related, gender-related, or caused by interpersonal barriers.
Midlevel managers and directors also have their own communication challenges. These groups are often hit the hardest when it comes to poor communication, given the expectation that they need to report up to the C-suite and then translate the same message to their direct reports and other departments.
But there's a bigger communication challenge that is particularly prevalent in the hospitality industry: franchising. With franchised hotel chains, there's still a need to share a wealth of information from the head office through to every frontline employee. But with a fragmented network, it's far more challenging to ensure a smooth line of communication. Particularly during COVID-19, information on safety protocols, cleaning practices, and other new initiatives are crucial to share company-wide, but franchised companies must rely on owners and GMs to share the information. This often results in bottlenecks and inconsistencies.
This is a great example of when sharing an email simply isn't good enough (and puts way too much pressure on franchise owners!). A robust communication process is critical to the success of the franchise locations - and the brand as a whole. A great example of this is Choice Hotels, a 100% franchised company that was suffering from communication gaps in its fragmented company.
They invested heavily in improving company-wide communication, leveraging mobile technology to overcome the barriers facing the company and the burden on the franchise owners. The result: a central information hub where company-wide initiatives, 360-degree feedback, and especially COVID-19 protocols could be shared and easily accessed by the frontline staff.
With an open line of communication, franchise locations can create a consistent brand experience (crucial now more than ever), send time-sensitive information and protocols, and share best practices.
5. Accept That There Are No Quick Fixes
Maya Angelou once said, "People will forget what you said, people will forget what you did, but people will never forget how you made them feel." In other words: Your job as an employer is to make a lasting impression on your people. Maybe it's starting with an employee survey. Maybe it's rethinking the way you send out internal communications - or maybe it's investing in technology that helps change your culture, engages your workforce, and transforms the way you communicate.
An important final thought: Creating next-level employee communication is a crucial component of fostering a next-level hospitality team. But it's not the only component. If you're looking to address poor guest experience, employee turnover, or other core business challenges, communication is definitely the place to start. Then you can build out initiatives from there based on the intel that gets shared.
In other words: Investing in frontline employee communication is a fantastic first step in thinking holistically about workforce satisfaction, retention - and seeing incredible business outcomes as a result.
HotelExecutive retains the copyright to the articles published in the Hotel Business Review. Articles cannot be republished without prior written consent by HotelExecutive.