IACC Americas Connect: Case Study of a Multi-Location Conference
By Mark Cooper Chief Executive Officer, International Association of Conference Centers | September 12, 2021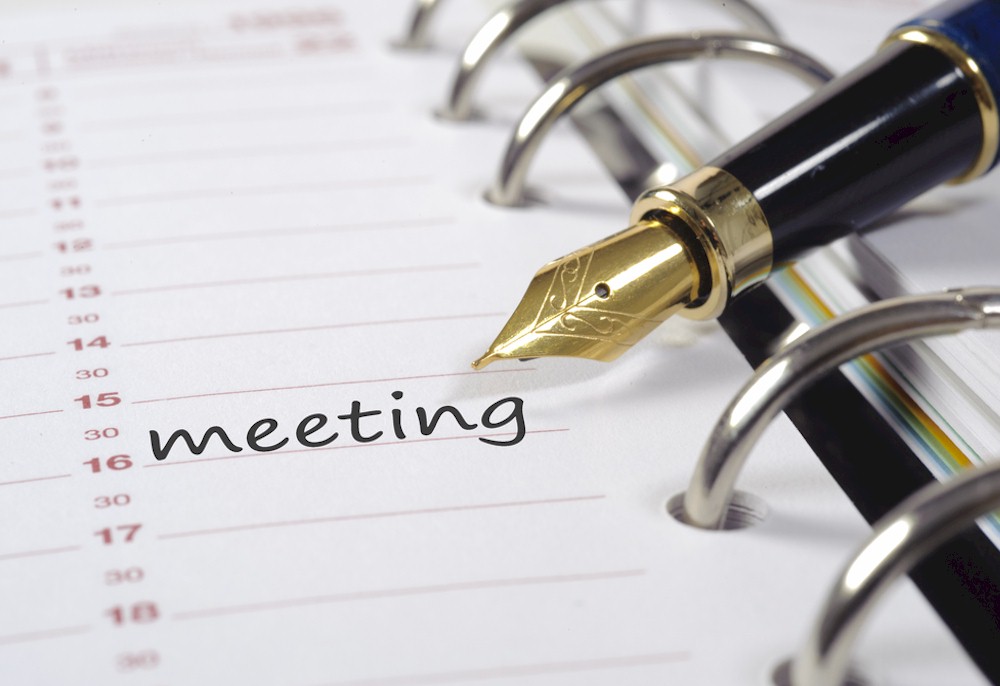 As a non-profit association with members and certified conference venues in 25 countries around the globe, it is fair to say the core of IACC's member community has been rocked in the last 18 months. But from the ashes of the fire, rises the phoenix often rises!
In 2020 IACC, which is a 40-year old association was forced, despite every effort, to move its annual conference to a 100% virtual platform in July. Even with record online attendance (up on 2019 attendance levels by 250%), the appetite to lead by example, in staging a live conference was critical to the design that followed.
The lifeblood of most associations and societies, are their annual conferences and for IACC, the Americas chapter is no exception. The last live conference took place in Toronto in April 2019, with 250 attendees from the US and Canada.
In the late summer of 2020, I met with the board of IACC and we considered the different approaches for the 2021 conference. What could we do to demonstrate this community's commitment to getting back to live events and showcase the value to industry partners.
The options presented, included to stage another online conference, a live conference or a hybrid conference. The strong online connections formed in 2020, demonstrated that at that time, IACC was able to deliver content and value, deeper into its membership community and as a result, offering virtual attendance, in any of the considered live approaches, was a must.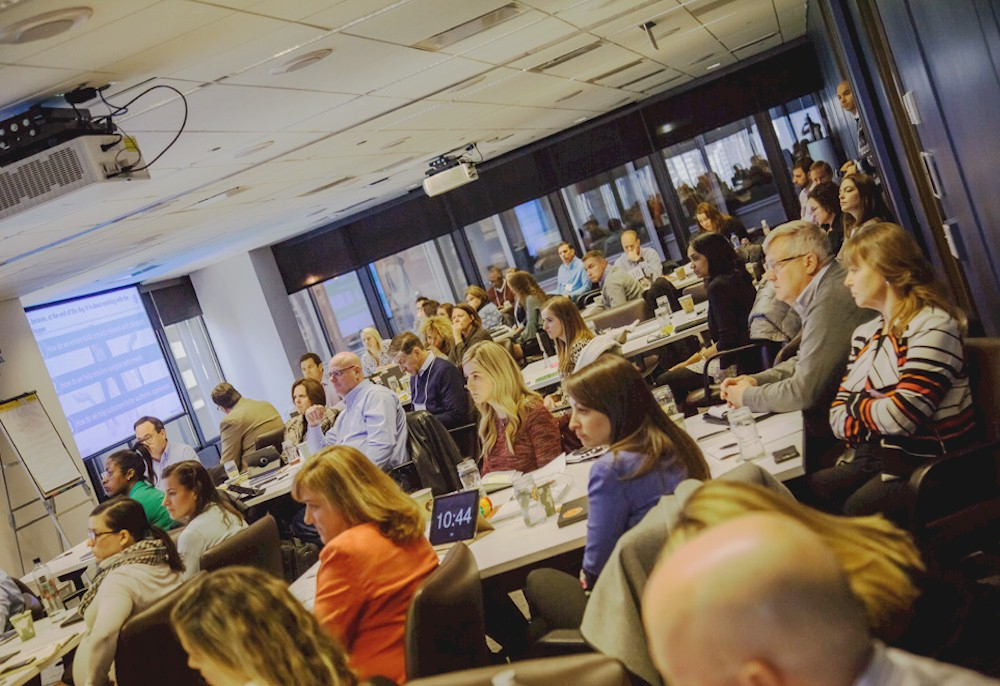 Summit Chicago Meeting Image
Influencing Factors
Throughout the fall and beyond, the likelihood of US states and Toronto being open to stage business events and the appetite of individuals to travel and meet in person, was unknown. Every leader involved in IACC knew we had to potentially work against a number of unknown factors, throughout the planning process and in the lead up to the event. The solution had to be flexible and be able to stand up to as many scenarios as possible.
For associations, the business model for events relies on securing sponsors and exhibitors as well as delivering member value. In 2020, IACC's sponsors stood by the association, but for 2021, we needed to understand the size of the attendee audience and engagement opportunities to do business, we needed to be clear in presenting the opportunity.
IACC's Americas chapter members are located throughout the US and Canada, it is a diverse membership and ability to travel needs to be considered.
We also needed to be sensitive to the fact that the meetings industry and all IACC venues have been severely impacted in terms of business levels in the last 18 months. The cost to attend that first return to an industry live event was equally important.
In mid 2020, IACC identified an alternative to the much talked about single location hybrid meeting. In that some organizations, due to travel or capacity restrictions, it would not be possible to meet as a single live group but will instead gain value from staging a number of regional live business events, simultaneously, connected using technologies and meeting design methods to give a single event feel for attendees. This was named IACC MultiPOD Meetings and it was developed in partnership with Encore. IACC developed a set of principles which supported the framework for attendees at multiple live venues, to be immersed in a single event experience. These principles were born from approaching meeting design as it related to larger single location events and then adjust so as not to dilute the impact.
In the design, it was important to engage a virtual POD to the same level as a live POD and ensure the experience is equitable and considers time zone differences.
Venue Selection
IACC considered venues for each POD location, based on technical infrastructure competencies and geographical locations and transport links. Back in the fall, many cities were either in the middle of or heading towards high restriction levels, which deemed them too risky to be considered for a July 2021 live conference.
Venues must align their offer to the new needs of clients staging a digitally infused conference or meeting. IACC certified venues offer a rich tapestry of built in and on-site technology in conference and meeting rooms designed for the staging of today's meetings and not multi-purpose banquet/meeting spaces. Every detail plays a part, acoustics, lighting, to tables and chairs. They complete the environment conducive to learning and technology infused meetings. IACC's Committed to Brilliance details the ideal small conference, meeting and training environments.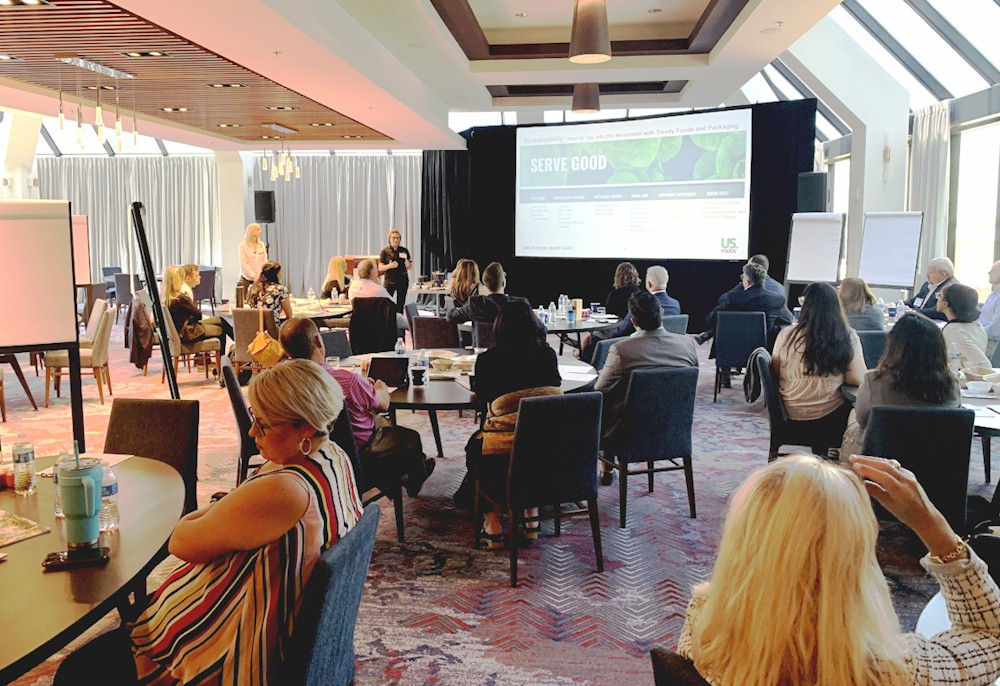 Hilton DFW Lakes POD Conference Room
IACC's Chosen Path
In an effort to mitigate as many risks as possible, IACC chose to embrace its own newly developed MultiPOD concept and host 4 multiple live locations (Dallas, Toronto, Wilmington and Chicago), along with offering virtual attendance for membership not in a position to attend a live location, from the Americas and guests from EMEA and APAC.
July 20 2021 was chosen, and the event a one day conference, with 6 hours of content that would be interconnected over the POD's and 2 time zones, eastern and central.
It's worth highlighting that IACC's membership is made up of operators of small to mid-size conference venues, it is in the fortunate position of having a rich source of experienced venues to approach to host a conference.
Chosen POD LOCATIONS & Venues
Toronto: Vantage Venues, Downtown Toronto
Chicago: Summit Conference Centre, Downtown Chicago
Mid-Atlantic: Chase Center on the Riverfront, Wilmington, Delaware
Dallas: Hilton DFW Lakes, Grapevine, Texas
Each of the IACC certified venues participating, were committed to working together across venues and supplier organizations.
Early-Stage Planning
IACC and Encore met several times with Meetings Architect Mike van der Vijver of Mindmeeting, to co-develop the conference format and a content plan was agreed upon, embracing different content deliveries, including simulive, virtual keynotes, POD sessions followed by cross POD plenary session and even the live Copper Skillet chefs cook-off competition streamed from one of the 4 locations.
Encore and IACC set the scene early on, in that Connect would be a demonstration of the capabilities of a multi-location business event, showcasing technology and meeting design.
Both organisations wanted to immerse the attendees in the experience, which they are likely to be staging in their own venues in the future.
Furthermore, the staging of the event would demonstrate how such events can be executed in an efficient way. To achieve this, collaboration with the host venues tech team and inventory would be critical, leading to Encore 'filling in the gaps' and therefore managing costs carefully.
In the lead up the conference, we had to take the decision to reduce from 4 live locations to 3. Toronto was facing continued restrictions in meeting in person. This was one of our first signs that we had created resilient live event model in unpredictable times, as the Canadian members joined the virtual POD and engagement was maintained and the event dynamic remained unchanged.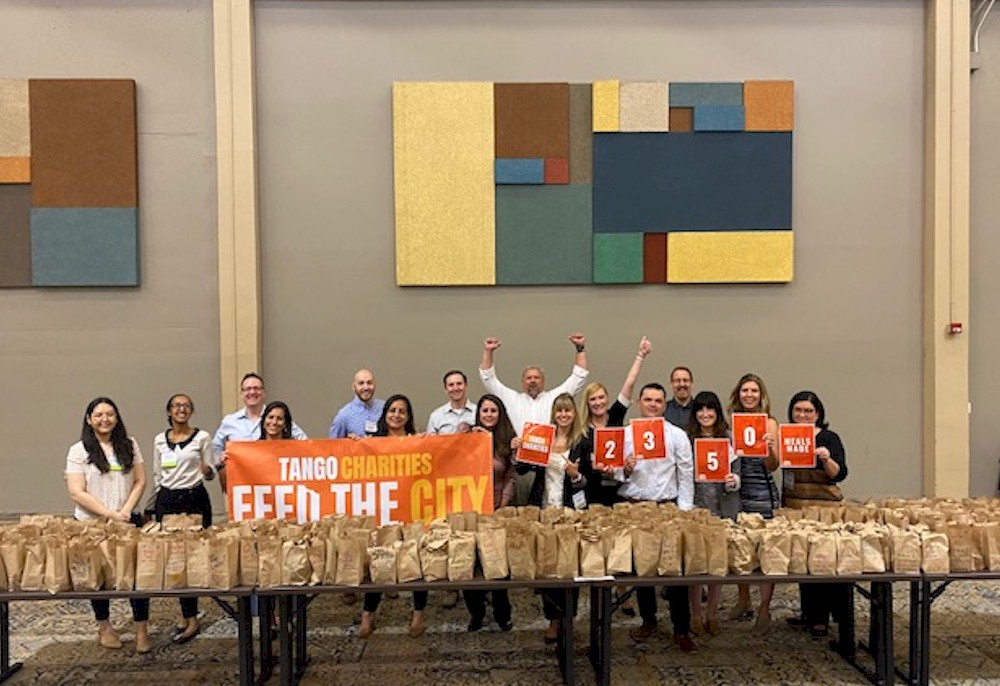 Feed the City Community Project Undertaken
Attendance at the conference surpassed 2019 levels, with the majority of attendees coming to the 3 live locations, but with virtual attendance an important option without any doubt.
The attendee profiles showed that the regional footprint of the venues based on attendee home locations was an important driver for attendance. It also contributed to reducing travel time, costs and the environmental impact of attending meetings with no or low flight requirements. A model that may well prove an important one for many organizations in the future.
The supplier and sponsor engagement was also up on a single event location too. It allowed more sponsors who were regional to choose central or east coast locations to fit their representative or operational needs.
As an association we also experienced feedback that the engagement was much stronger for this conference, influenced by smaller per location numbers and deeper relationship building, but with a feeling of being a part of a larger event, a larger group of members coming together, working together and sharing ideas. Sessions were better attended with more plenary and less breakout sessions.
Considering the Emcee was in Delaware, the keynote in Vancouver and the lead facilitator in Taiwan, the Encore production team professionally executed the technology solution, working hand in glove with the venue technicians to ensure a cost-effective solution.
IACC Americas demonstrated that there are important differences to delivering a multi-location conference or meeting and that the move from analogue to a digital meeting format is transformational, resilient and ensures accessibility for more people.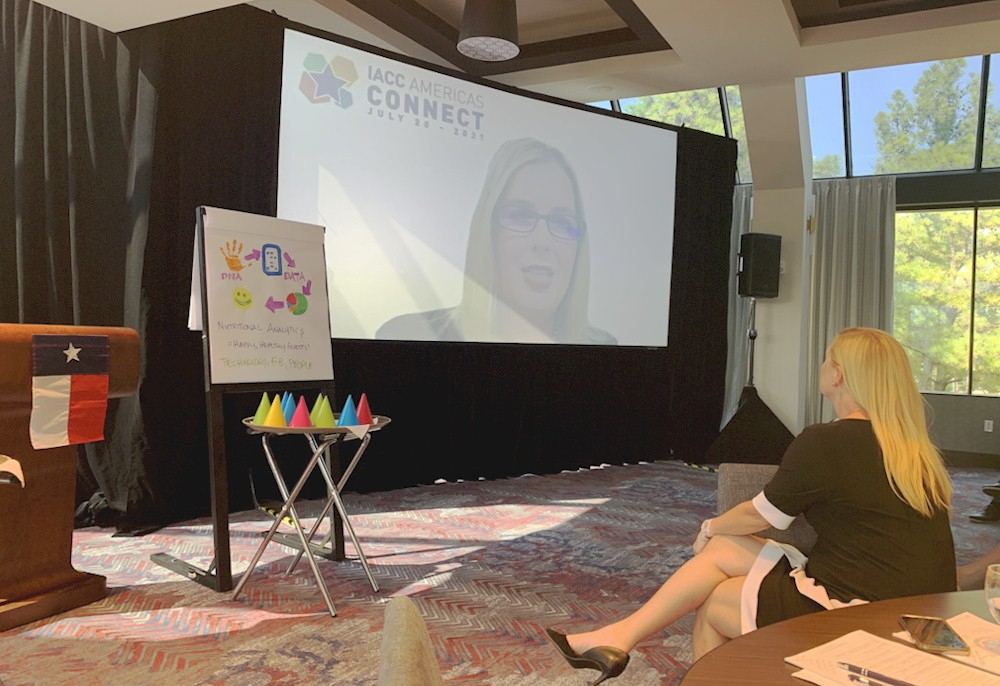 Virtual Facilitator Katie Davis Addressing the other Live PODs
Lessons Learned
Several important takeaways were uncovered during the planning and execution of the event the first of which is that technology costs will vary dramatically based on the desired experience. Here's a starting point for planners.

Selecting venues that have appropriate, up to date, built-in technology will significantly manage additional production costs although bringing in some technology is almost inevitable.
In terms of session planning, keep it simple. Every change to the agenda or meeting format can drive technology overages. Think about who needs to see and hear who. Rehearsals are also crucial to a successful show and the more transitions there are in the running order the more rehearsal time will be needed.
The importance of having a strong alliance between client, venue and production partner is not to be underplayed though and regular pre-planning calls leading up to the event bringing the venues, production and planner together were vital for success. MultiPOD is a more involved event than a single live location or hybrid event, but one which carries so many benefits if executed well.
Staging a multi-location conference or meeting, sends a powerful message to stakeholders as well as to attendees. It demonstrates an ability to transform the established past analogue approach to meetings and paves the way to stage more affordable business events in the future, with less environmental impact and greater return on investment.
HotelExecutive retains the copyright to the articles published in the Hotel Business Review. Articles cannot be republished without prior written consent by HotelExecutive.